City breaks are some of the most popular vacations, but if you want to get the most out of your experience, you need to bring the right equipment. From phone cases to the bag on your back, there are plenty of ways to step up your vacation game. In this guide, we'll take you through some of our top suggestions. By the end, you'll be more ready than ever to have the greatest city exploration ever, so let's get into it already!
1. A Durable Phone Case
If you're trying to make the most out of your visit to a new city, you will be using your phone a lot. iPhone 14 cases, for example, have come a long way from merely adding visual appeal to your device. These days, phone cases are capable of keeping your phone safe from harm, which is precisely what you need when camping or enjoying a busy weekend in the capital. Accidents happen, and a suitable phone case can give you peace of mind that a cracked screen won't ruin your experience. On top of that, there are cases that offer a stand so you can put your phone on any surface and watch your favorite movies.
2. A Compact Toiletry Bag
Whether you're committed to an intense skincare routine or you brush your teeth and go, you'll need the appropriate toiletry kit to keep up with you. Most city excursions involve a lot of walking. The last thing you want to do is drag your entire bathroom around with you. With a compact toiletry bag, you can tuck away your tiny bottles and potions and forget about them until the evening. Perfect!
3. A Multi-Compartment Backpack
As we've said, you'll likely spend a lot of your time walking. If you've already checked into your hotel, you won't need to worry about hauling your bag around, but a backpack is still your best option. Backpacks allow you to carry everything you need while navigating the crowd you'll inevitably face. Multi-compartment bags help to distribute the weight evenly, reducing the risk of back strain.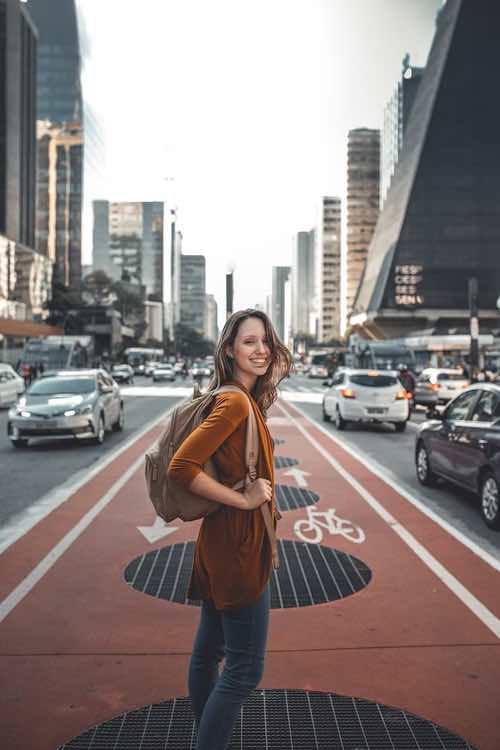 4. A Power-Bank
Your phone is going to be your best friend during this city vacation, whether you're using it for navigation or staying in touch with your friends at a concert. Unfortunately, phone batteries don't last forever, especially when you're using them all day. A portable power bank can give you that much-needed extra boost wherever you need it, whenever you need it. Don't take the risk; bring a power bank!
5. A Digital Camera
We know that most people use their phones as digital cameras these days. While that's definitely a valid option (given how incredible phone cameras have become!), an actual digital camera can provide you with shots that a phone never could. This is especially true when using the zoom-in feature to get extra details. Capture moments in all glory with the right digital camera. If you're one of our followers in Australia, for example, you can get yours from sites like digital camera warehouse.
6. Comfortable shoes
While it may be tempting to pack your fanciest shoes for a city vacation, comfortable shoes are the real MVP. Walking is often the best way to explore a city, and you don't want to be sidelined by blisters or sore feet. Opt for supportive and breathable shoes that can handle long walks and changing weather conditions.
7. RFID-blocking wallet
Identity theft is a real concern for travelers, especially in busy cities. An RFID-blocking wallet can help protect your personal information from being stolen by hackers. These wallets use special materials to block radio waves, preventing thieves from scanning your credit cards and passport without your knowledge.
8. Travel-size umbrella
Weather can be unpredictable, even in the most vibrant cities. A travel-size umbrella is a handy accessory that can protect you from sudden rain or harsh sun rays. Look for umbrellas that are compact, lightweight, and sturdy enough to withstand windy conditions. Some umbrellas even come with UV protection, making them useful for sunny days as well.
Make the Most of Your Break!
City vacations can make for incredible and unique experiences when done correctly. There's so much to discover, with new and exciting locations down every street. With the right accessories, you can make your entire trip run smoothly.
Want to read more of our latest posts? Check out our post about how to prepare for dog-friendly travel.