Traveling with your dog can be a fun and rewarding experience, but it also requires careful planning and preparation to ensure a stress-free journey. From packing the right dog travel essentials to finding dog-friendly accommodations and activities, there are many factors to consider when traveling with your furry companion. In this guide, we'll share expert tips and advice on how to travel with a dog, so you can enjoy your next adventure together.
Before you hit the road with your furry companion, it's important to do your research and make sure you're prepared for dog-friendly travel. Here are some essential tips to consider:
Research Dog-Friendly Accommodations
When planning a trip with your furry friend, it's essential to research dog-friendly accommodations beforehand. While some hotels may accept pets, not all of them offer the same level of hospitality for your four-legged companion. Here are some tips for finding the best dog-friendly accommodations for your next trip:
Use pet-friendly travel websites: Many websites specialize in providing information on pet-friendly accommodations, including hotels, vacation rentals, and camping sites. These websites allow you to filter your search results based on location, price, and amenities.
Check hotel policies: Before booking a hotel, make sure to check their pet policy. Some hotels may have breed or size restrictions, while others may require additional fees or deposits.
Read reviews: Reading online reviews from previous guests who traveled with their pets can give you an idea of how accommodating the hotel is when it comes to pet amenities, cleanliness, and overall pet-friendliness.
Consider the location: Choose accommodations that either have a doggielawn or are close to pet-friendly parks, or, beaches, and hiking trails. This will allow you and your furry friend to explore the destination without any restrictions and get in some exercise too.
Bring dog travel essentials: When packing for your trip, make sure to bring all the essential items your dog needs, such as food and water bowls, a leash, a collar with identification tags, and any medications they may need.
By following these tips, you can ensure that you and your furry friend have a comfortable and stress-free stay during your travels. Remember, a little research and preparation can go a long way in making your next trip with your dog a memorable one. Check out this article on CNN for the best pet-friendly hotels in the US.
Pack the Right Dog Travel Essentials
When preparing to travel with your furry friend, packing the right dog travel essentials is crucial for ensuring a smooth and comfortable trip for both you and your dog. Here are some must-have items that you should pack when traveling with your dog:
Travel crate or carrier – A travel crate or carrier is essential for keeping your dog safe and secure during transport. Make sure the crate or carrier is large enough for your dog to stand up, turn around, and lie down comfortably.
Collapsible food and water bowls – Collapsible bowls take up less space and are easy to pack, making them a convenient option for traveling. Make sure to pack enough food and water for your dog's entire trip.
Leash and collar with ID tags – Your dog's collar should have identification tags with your contact information, in case they get lost during the trip. It's also important to bring a leash to keep your dog under control while traveling.
Dog bed or blanket – Bringing your dog's bed or blanket can provide them with a sense of comfort and familiarity during their travels.
Medications and first aid kit – If your dog requires medication, be sure to pack enough for the entire trip. You should also bring a first aid kit, including items such as bandages, tweezers, and antiseptic solution.
Dog toys and treats – Bringing your dog's favorite toys and treats can help keep them entertained and happy during the trip.
Poop bags and cleaning supplies – It's important to clean up after your dog, even when traveling. Be sure to pack enough poop bags and cleaning supplies to keep your surroundings clean and hygienic.
By packing these essential items, you can help ensure a safe and enjoyable trip for both you and your furry friend. Remember to always prioritize your dog's comfort and safety when traveling with them.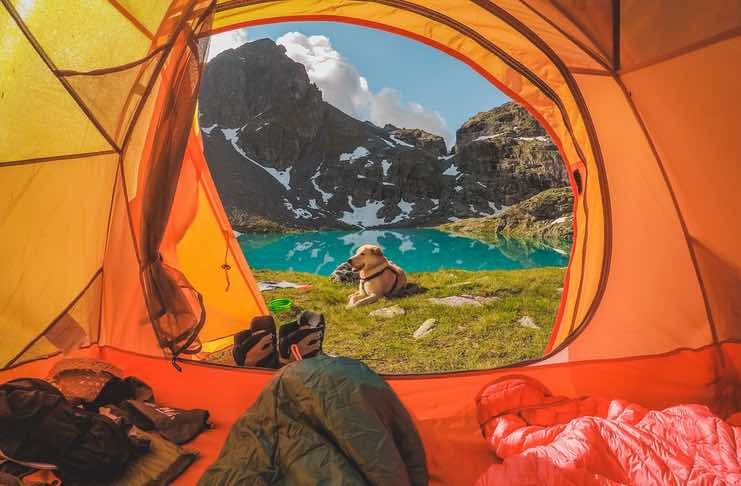 Best Dog-Friendly Travel Destinations
When it comes to finding the best dog-friendly travel destinations, there are many options to choose from. Here are some top destinations to consider:
National Parks
Many national parks allow dogs on hiking trails and in campgrounds, making them a great option for adventurous dog owners. Just be sure to check the park's pet policy and keep your dog on a leash at all times. Here's a list of the most pet-friendly national parks in America.
Watch this video by National Park Paws to see the most dog-friendly national parks to learn more:
Beaches
If you and your dog love the sun and sand, there are many dog-friendly beaches to choose from. Just be sure to check the beach's pet policy and keep your dog on a leash or under voice control at all times.
Preparing for the Trip
Before you embark on your dog-friendly travel, it is essential to make adequate preparations to ensure a stress-free and enjoyable trip for you and your furry friend. Here are some more useful tips on how to best prepare for your trip with your dog:
Plan your itinerary carefully: Before embarking on your journey, ensure you research dog-friendly destinations, including hotels, restaurants, parks, and other attractions.
Visit the vet: Ensure that your dog is up to date on vaccinations and has a clean bill of health. Obtain a copy of their medical records to carry with you during the trip.
Pack dog travel essentials: Make sure to pack all the necessary items, including food, water, toys, a leash, a collar, waste bags, and any medication your dog may need.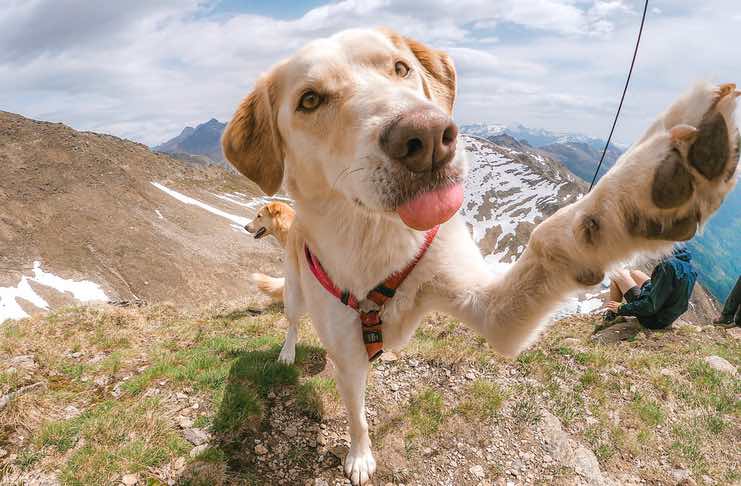 During the Trip
When traveling with your dog, there are some things you need to keep in mind to ensure their comfort and safety. Here are some tips:
Ensure your dog is safely secured: Whether you are traveling by car or plane, ensure your dog is secured in a crate or carrier to prevent injury.
Stick to your routine: Dogs thrive on routine, and it is essential to maintain their feeding, exercise, and sleeping schedules during your trip.
Keep your dog hydrated: Ensure your dog has access to clean water at all times, and bring along a collapsible water bowl for convenience.
Conclusion
Traveling with your dog can be an enjoyable and rewarding experience, provided you take the necessary precautions to ensure their safety and well-being. By following the tips provided in this article, you can have a stress-free and enjoyable trip with your furry companion.
Remember to plan ahead, pack dog travel essentials, stick to your routine, and keep your dog hydrated throughout the trip. With proper planning and preparation, traveling with your dog can be an unforgettable experience.