There's no doubt about it, travel is one of the best things in life. It broadens your horizons, teaches you new things, and helps you to appreciate the world we live in.
But with so many different ways to travel, it can be hard to know where to start. That's why we've put together this list of 5 exciting ways to travel across the world. So whether you're looking to save money or just have a new adventure, read on to find out more!
1. By car
For some, the idea of traveling by car is a foreign concept. After all, why would you want to travel long distances by car when you could just fly? Well, you can fly to get to your destination, but when you're touring the streets in Europe, you're going to need a car.
If you're preparing for a long holiday, one of the most economical things that you can do is to ship your car and bring it with you for your travels. If you search well, you'll find that some of the best car shipping companies have rates that can beat the cost of a long term car rental. You just have to search for deals and ask for discounts.
But for those who have experienced the joys of a road trip, there's no better way to see the world. Here are just a few reasons why you should consider traveling by car the next time you're planning a trip.
You Can Go at Your Own Pace
One of the best things about traveling by car is that you can go at your own pace. If you want to spend a few extra days in one place or take a detour to see something interesting, you can do so without having to worry about making a flight or sticking to a strict schedule. This flexibility can also come in handy if you encounter any unforeseen delays or problems on the road.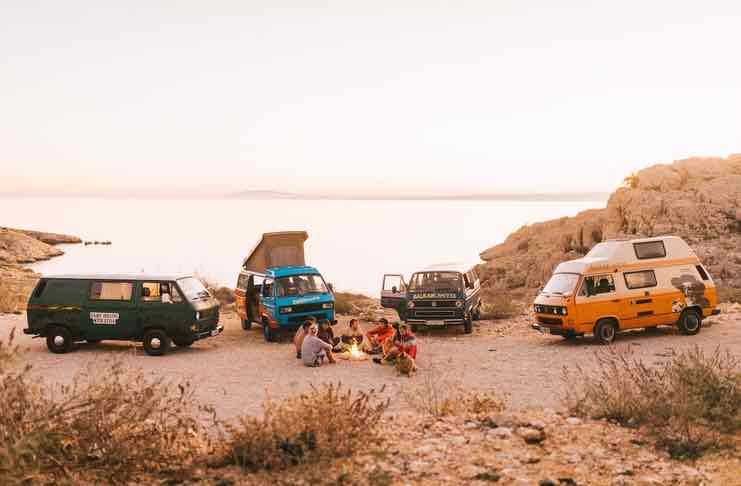 You Can See More Than Just the Big Cities
When you travel by car, you're not limited to just the big cities and tourist traps. Sure, those are great places to visit, but if you really want to get a feel for a country or region, you need to venture off the beaten path. You can download travel apps that work as a tour guides to help guide you along those roads that tourists don't usually visit.
By driving, you can explore small towns and rural areas that you would never be able to see if you were flying. Not only will this give you a more authentic experience, but it will also allow you to avoid the crowds and save money on accommodations.
You Can Pack More Stuff
Let's be honest, we all love to travel with our creature comforts. But when you're flying, you're limited by how much stuff you can bring with you.
This isn't an issue when you're driving, as long as your vehicle has enough space to accommodate everything. So go ahead and pack your favorite pillow, that extra pair of shoes, and all those souvenirs—you won't have to leave anything behind.
2. Budget airlines
Budget airlines are airlines that offer low-cost flights. By flying with a budget airline, you can save hundreds of dollars on your flight costs. In addition, budget airlines often have flights to many different destinations around the world. This means that you can easily fly to multiple countries without spending a lot of money.
The best way to find a budget airline is to use a flight search engine like Skyscanner or Google Flights. When you search for flights on these websites, be sure to select "Budget Airlines" as your filter. This will ensure that only budget airlines are displayed in your search results.
Once you've found a few budget airlines that fly to your desired destination, it's time to start booking your flights. When booking your flights, be sure to sign up for the airline's frequent flyer program. This will allow you to earn points or miles for each flight that you take. You can then use these points or miles to book free or discounted flights in the future.
Traveling the world on a budget is possible with budget airlines. By using a flight search engine and signing up for an airline's frequent flyer program, you can save hundreds of dollars on your travel costs.
3. By boat or ship
With a little planning and a sense of adventure, you can travel the world by boat or ship and see everything that it has to offer. Here's how:
Choose your destination
The first step is to choose your destination. Do you want to see the Mediterranean? Visit coastal towns in Europe? Or sail around the world? Once you know where you want to go, you can start planning your trip.
Find a boat or ship
The next step is to find a boat or ship that fits your needs. There are many different types of boats and ships out there, so it's important to do your research and find one that is right for you. There are luxury cruise ships, cargo ships, fishing boats, yachts, and more. Once you've found a few that interest you, reach out to their owners or operators and see if they are available for charter.
Book your passage
Once you've found a boat or ship that you like, it's time to book your passage. This can be done through a travel agent or directly through the owner or operator of the vessel. Be sure to ask about pricing, amenities, itinerary, and anything else that is important to you before booking your trip.
Set sail!
And finally, once everything is booked and planned, it's time to set sail! Sit back, relax, and enjoy the ride as you travel the world by boat or ship and see everything that it has to offer.
4. By bike
Touring by bicycle is a great way to see the world at a slow pace and really experience your surroundings. While it may not be the quickest way to travel, it is certainly one of the most rewarding.
There are few things more refreshing than starting your day with a vigorous bike ride, taking in all the new sights and sounds of your surroundings. And at the end of a long day of pedaling, there is nothing better than collapsing into your tent, knowing that you have earned a good night's sleep.
Of course, touring by bicycle does require some planning and preparation. But with a little effort, you can find yourself pedaling your way through some of the most amazing places on earth.
5. By train
Trains have long been a popular mode of travel, and for good reason. They offer a unique way to see the world, one that is slower and more immersive than flying or driving. There are few things more enjoyable than watching the scenery roll by from the comfort of your own private cabin, and with today's high-speed trains, it's possible to cover large distances in relatively short periods of time.
Whether you're taking in the snow-capped Alps or the bustling streets of Tokyo, traveling by train is an experience you won't soon forget. And with a growing number of luxury trains offering features like gourmet dining cars and onboard spas, there's no better time to set off on your own rail adventure.
No matter how you like to travel, there's definitely a way for you to see the world that suits your needs and interests. So what are you waiting for? Start planning your next adventure today!