If you're thinking of going on a holiday, one of those destinations that should make it on your bucket list is a trip to Miami for that ultimate South Florida boating experience. You can be traveling with kids, friends, a loved one, or even on your own; Miami will still aim to please. There's never a shortage of activities to do, even as you spend your days basking in the warm weather and glorious sun, boating through some of its more gorgeous marinas and docks.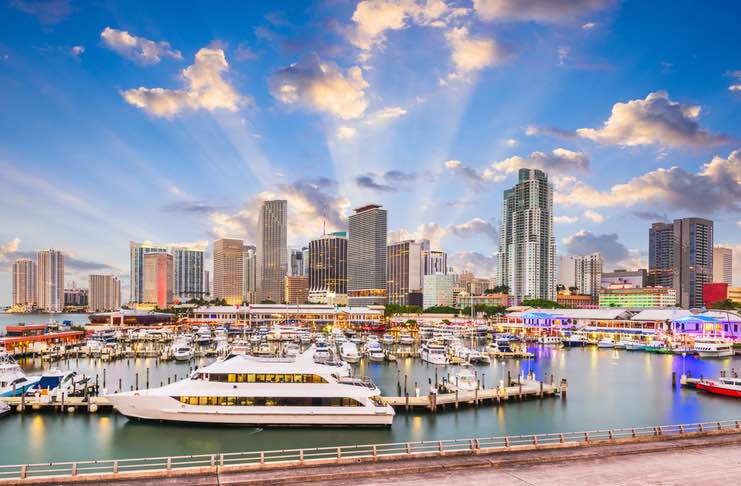 Given how it is strategically surrounded by water, there's no denying how Miami is easy to get around by boat. The city's waterways are graced not just by sand and beautiful shores but also by architectural and historical sites, beautiful hotels and resorts, and even a couple of five-star restaurants. As if that's not enough, the boat rental cost in Miami is quite reasonable, too, as you can choose from cheaper boat tours to pricier luxury yacht cruises.
Therefore, a trip to Miami won't be complete without boating on your itinerary, taking you to a couple of these destinations.
Miami Beach
Indeed, we can't start this list without Miami Beach. It's the pearl of Florida, an island city beaming with many things to do, from quiet historical walks to fun and wild evening parties. You can pick either the North or South beach, depending on your preferred activities.
Here's the distinction between both:
North Beach is popularly known for the mansion right on Ocean Drive where Gianni Versace was killed. This makes it one of the most photographed locations in the United States. This part also offers several restaurants and bars where you can hang out for lunch, dinner, or a quick bite or drink.

For history and architecture geeks, you can walk around the Art Deco to see the beautiful and well-preserved

historical buildings

up close.
Meanwhile, South Beach is where you'll find the Miami Beach marina. This is where you can book your boat tour, whether an ordinary cruise or a more private luxury yacht charter. Besides, you may even bump into a celebrity or a well-known personality in this popular area.
Biscayne Bay National Park
A trip to the Biscayne Bay National Park is one must-do private boat tour in Miami. It lasts only four hours but is not short on sights and picturesque views. The best part? Dolphins and manatees may come and say hello, too.
Caladesi Island State Park
The Caladesi Island State Park is one of the lesser-known boating destinations in Miami, but it's a little piece of paradise by itself. If you like some peace, away from the party-goers, then you'll enjoy a day of picnic and sunshine on this island.
It may be a hidden gem, but it's not any less beautiful than its other famous counterparts, given how Caladesi Island State Park is also one of the top beaches in the United States.
Boca Lake, Boca Raton
Boca Lake in Boca Raton is one of the best places to go boating, especially if you want to anchor and enjoy. If you visit in spring, set the date to make it to the Boca Bash, its most famous annual spring party. This is best for youngsters looking to spend the day at an on-the-water party.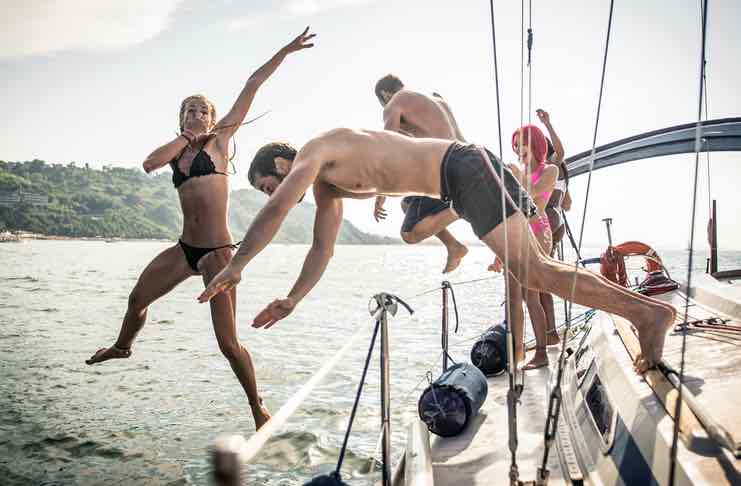 Flagler Memorial Island
Flagler Memorial Island is one of the most iconic landmarks in Biscayne Bay. It was built as a memorial to Henry Flagler in 1920, whose fortune is the key to Florida's east coast developments.
If you love history and you're on a boating trip to Biscayne Bay, you should grab this chance to stop by the island as it's only accessible by boat. You can take a few hours to walk around and enjoy a peaceful picnic as there are tables around the island to make this possible.
Coconut Grove
Coconut Grove is a boating destination for travelers who prefer quaint and small nautical towns. You can stop here for lunch or dinner, with restaurants serving their best catch for the day. Don't let your experience end there, though, as various local shops would appeal to your fancy, calling you in for a peek. Interact with the locals and enjoy the vibe of this peaceful and small town.
Haulover Sandbar
If you don't mind the crowds, a boating trip to the Haulover Sandbar is something you should do, especially at low tide. Hundreds of boaters will come here to bathe in shallow waters and enjoy the sandbar.
You can expect music, dances, parties, and even floating food trucks serving food and drinks, so you don't have to bring your own. This is another boating trip best reserved for the younger travelers who are in Miami for its parties.
The Florida Keys And Key West
There's no shortage of boating and cruising-related activities in the Florida Keys. There are several activities for boaters of all ages, like fishing, kayaking, snorkeling, and simply cruising around. You can even go diving at every beach destination you visit. You also have many diving spots to choose from, like Key Largo, where you can view some shipwrecks and reefs.
Deep sea fishermen have something for them, too. You can go check out Islamorada, the sport fishing capital of the world.
Once you're around the Florida Keys area, your visit will never be complete without heading off to its crowning jewel, the Key West. This is where you can go snorkeling at the Dry Tortugas National Park. For food, don't forget to have a bite of the famous cheeseburger at Margaritaville.
Conclusion
In Miami, they consider the whole year boating season because the sun graces its skies most of the time. Good weather is only one of the many reasons why boating has become a well-loved activity by locals and tourists. With the destinations listed, now all that's left for you to do is to make an itinerary. Indeed, you won't be disappointed in Miami as you'll find an activity you'll enjoy anywhere you go and stay.