For most families, moving away from where they have always lived is quite common. Through the years, situations change, and opportunities to live a better life arise. Whether to embark on a new adventure or respond to job opportunities, people leave their comfort zones to plant roots somewhere else. Family members scatter and start new lives, whether in different cities or states. However, the distance between people you love does not keep you from keeping in touch with them.
Today, the internet has allowed people from all over the world to communicate through video calls. They may have relied on greeting cards and letters to reach out to family members in the past. With video calls, you can see your loved ones in real-time and speak to them like they were just beside you. BBC had a great piece on how this trend got even stronger during the pandemic.
Mobile phones have also made it possible to quickly connect to family members wherever they are. Thus, family members are in the loop about everyone they care about, albeit remotely.
While we are grateful for these modern conveniences, nothing beats being together with your loved ones, getting to hug them, talking to them, and experiencing that warm feeling of belonging. A family reunion is a perfect way to get that feeling again and enjoy every moment you spend with family members.
Family reunions rekindle beautiful memories of the past and create new ones. After many years, relatives get to meet again, and there may be new additions to the family to welcome into the fold.
It is the time to catch up and find out what everyone has been up to. It is also a time for reminiscing, stirring up old memories that bring laughter and tears. For the younger generation, a family reunion allows them to meet older relatives and learn more about where they come from.
They meet cousins, and relationships are built from there. A destination family reunion is ideal for spending precious time with long-lost family members. It is exciting to spend a holiday with loved ones you haven't seen for a long time, and there are beautiful big houses to rent that can accommodate the family comfortably.
I had an amazing destination family reunion last month, with my entire family, following a few tough years of the pandemic. In this post, I'll try to provide all the tips we've learned from our experience.
Planning a family reunion may seem overwhelming because you deal with more people from many different locations. However, there are ways to ease the burden and make the planning process more enjoyable for you.
The critical thing to remember is that organizing makes things much more straightforward and reduces stress. The following are tips you can use when planning a destination family reunion.
Pick out the date and start making plans
When you plan a vacation with your husband and kids, starting your preparations early is the best decision because of all you need to prepare for your family members. When it comes to destination family reunions, there are more things you need to consider.
You are now dealing with more people with varying personalities and personal preferences. Their budgets are not the same, and you also need to consider their locations and travel requirements. These details can be daunting if you are rushing through the preparations.
It would be best to plan a year in advance to ensure that you have everything ironed out before the reunion date. You will need to choose what's convenient for everyone about the date.
After agreeing, everyone must commit to the event, keeping the date free from other commitments. Once the date is settled and everyone agrees, you can begin to make additional preparations without rushing through the process.
Delegate responsibilities
While you may have taken on the responsibility of planning your destination family reunion, there is no reason not to seek help from other family members. Taking everything on can be challenging, especially if you're busy with work and other responsibilities.
Pick out people you feel can carry out designated tasks, ensuring nothing is left to chance. For example, one person can handle accommodations, another can take care of meals, and one can organize different activities for the family reunion. Here are some good ideas for the latter.
As the leader, you are on top of the situation, communicating with your assigned team and ensuring that everything is in place. Since you planned this reunion early, you have plenty of time to iron out details and are more relaxed throughout the planning process.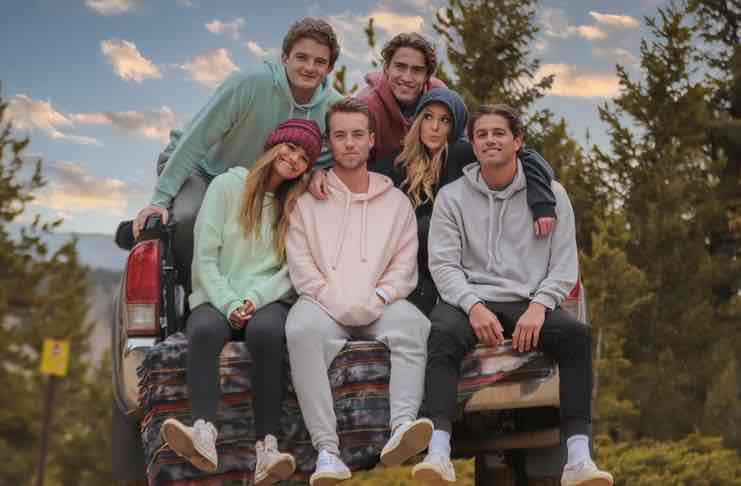 Choose your family reunion destination
Choosing the destination for your family reunion may seem like the most exciting part of planning. You may already have a fantastic idea and can't wait to get started on the preparations.
However, it would be best if you remember that this is a reunion and family members may also have ideas about where to hold it. One way to go about it is getting suggestions from each family unit, preferably three or more options.
Go through them and try to find common ground. You may then set up a meeting via Zoom and discuss options with everyone to come up with a destination agreeable to all. As you decide on your destination, consider the budgets of each family unit too.
While some may have more money to shell out, others may not. And even if more monied family members may be willing to shoulder some of the expenses of others, it may not be something people are comfortable accepting.
The best option is to pick out a suitable location for everyone's budget while allowing other family members with extra cash to enjoy preferred amenities and upgrades they are interested in. Also, research on transportation costs of family members from their current locations to the reunion destination.
The information you get from here should also be a deciding factor for your destination, preferably one that is convenient for everyone. If you're all located in NYC area, and prefer to keep it close, check out this post for some destination ideas.
Plan activities for all age groups
When you plan a family reunion, you expect relatives of different ages to come together in one place. There will be the little ones to consider, who can quickly get bored from lack of anything to do.
The adults should also have some fun activities to enjoy together. These activities are not only meant for entertainment but for creating stronger bonds among family members.
Young children who meet their equally young cousins for the first time form beautiful relationships while participating in family activities. The adults can have time to have fun without worrying about what the kids are up to.
Every moment counts in family reunions because you never know when you can be together again. Organizing activities fill up the day while enjoying each other's company, even for a little while.
Plan out meals
If family members intend to dine in restaurants more often, it is best to make early reservations at preferred restaurants. They may not accommodate big groups at a moment's notice, and you may find yourself wandering around looking for a place for everyone to eat.
It is also a good idea to have nights where you can have food delivered to your lodging place. With all the activities during the day, younger or older family members may be too tired to dine out. Another thing you can consider is preparing some of the meals, which can save you money.
Share the responsibility with other relatives, scheduling who prepares the meals for the day. You can also purchase snacks and other food items so everyone can have something to munch on without going out.
For outdoor activities such as hiking, you can pack food you prepared with no hassle and not worry about looking for a place to eat at the location you are in. Finally, schedule a special dinner night, preferably with a theme, and prepare dishes according to your theme.
A themed dinner is exciting as family members bring out their creativity to help decorate the place or pick out their outfits for dinner.
Take the time to relax
Although family members understand that their older relatives need to rest after a full day of activities, it is also essential to take a break from everything and relax. You want to maintain your energy and spend as much time with your relatives.
If you are exhausted from all the activities you lined up and did not get to relax, you may not enjoy the rest of the time you spend together with your relatives. On the other hand, you also want to return home feeling good about your family reunion and ready to get back to the daily grind. So spend some time doing some relaxation techniques or getting some sleep to recharge.
Planning for a destination family reunion does not have to be as daunting as most people imagine it. It may be a bigger group to deal with, but they are family. They will indeed be willing to help make the reunion memorable and happy.
If you have designated responsibilities to some relatives, you can work as a team and ensure a meaningful, successful family reunion. Don't forget to assign a family member to handle the photos and videos of this momentous time. Everyone will want to have something they can look back on with the warmest memories.
Finally, here's a lovely video with more useful tips on planning your destination family reunion: