Mexico is a great and affordable destination that has something for every kind of tourist. If you're visiting for the first time, you may benefit from learning a bit about local customs and a few administrative measures that may be somewhat unusual.
That way you can prepare for the trip and focus on enjoying your stay. This is especially true if you're planning to stay a bit longer and explore the country on your own without a fixed schedule.
Fill Up The Multiple Immigration Form
A multiple immigration form is a document you'll get once you enter the country. It's usually handed back to you inside the passport. Make sure not to lose it since you may end up needing it again and it's an important document for dealing with Mexican government institutions as a tourist.
You'll also need to provide the document once you try to exit the country. You won't be able to leave (at least not easily) without it. Many overlook this form and lose it along the way and it causes quite a lot of delays and unnecessary stress at the border.
Prepare Your Proper Driving Documents
You're allowed to drive a rented car or your own vehicle as a foreigner, but you need to have the proper documents to do so. The most important of these is having an international driver's license in Mexico that authorities will recognize. You'll also need your own national permit and a passport as proof of identification.
These international permits are valid for a year and can be used to rent a car as well as to drive. The permit can easily be renewed online and there are no tests to take since it's based on the national permit you already own.
Tap Water Isn't Safe to Drink
Mexico is rather hot and you need to stay hydrated at all times. That's why it may be tempting to drink tap water in a hotel or where ever you make a stop. However, it's not advisable to do so. Tap water in Mexico isn't up to the health standards you may be used to and it's best not to try it at all. This is true even in cities and in some high-end establishments.
The best way to go is to make sure you always have bottled water with you. It is the more expensive way to go, but it's worth it, to make sure your water is safe.
There's more to Mexico than the Beaches
Most tourists come to Mexico for its beautiful beaches and a chance to have a sunny and relaxing vacation on the shore. There's nothing wrong with that and Mexico definitely delivers on that front. However, you should keep in mind that there's more to Mexico than that.
Going deeper inward into the country shows you the local culture and customs that go beyond the spots popular with tourists. Those who take the trip usually say that this is where they fell in love with Mexico.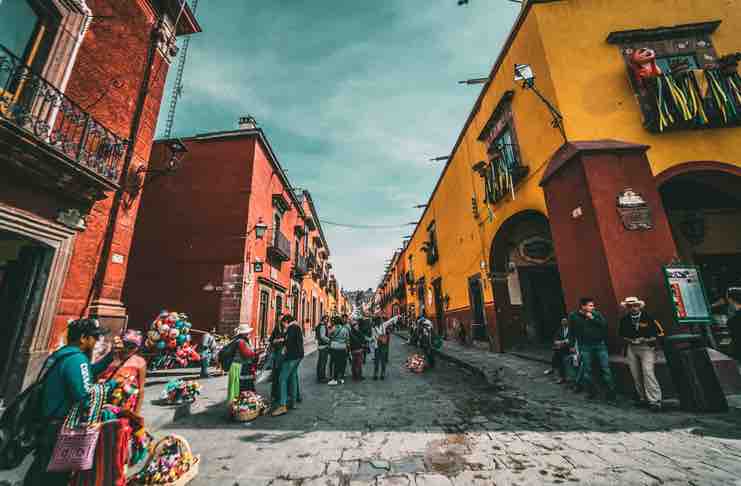 Make Sure You Have Travel Insurance
Many tourists overlook the need for travel insurance when visiting Mexico. It's a mistake to do so since you never know what can happen during a long trip. The pandemic has just made these fears more realistic and it's best to have an insurance policy ready rather than rally the local government to take care of you.
The insurance should also cover your vehicle and especially so if you're renting on. This small fee may end up saving you quite a lot in case you're in an accident.
Use Pesos Rather Than Dollars
Most venues in Mexico accept USD as a currency but that doesn't mean you need to use it. There are many benefits to doing so and Pesos is easy enough to obtain as soon as you enter the country or before you do.
Using local ATM cards is more lucrative than exchanging the currency at a local bank. Regardless of the payment method, using pesos will save you quite a lot of money when it comes to rounding up the fees and relying on the exchange rates set up by the venues you're paying at.
You Should Try Botanas While in Mexico
Botanas are snacks commonly served between meals. They are similar to tapas that are commonly served in Spain. A lot of restaurants and bars serve botanas with every drink order. Try them out and especially so if you're used to an early dinner – since dinners are served quite late in most Mexican restaurants.
Botanas are made from beef or chicken fajitas and they are usually served with cheese, guacamole, and sour cream. As is the case with most dishes in Mexico they tend to be spicy so make sure you order a few drinks as well.
Punctuality isn't Common
Being punctual isn't that important in Mexican culture and that may come as a culture shock to some westerners. However, there's little you can do to change it while on vacation – a better way to go is to simply add delays into your plans since there will definitely be some.
It will save you a lot of stress to simply accept that things are done differently in other parts of the world. Your meeting will take place and your ride will be there, you'll just need to wait a bit.
Mexico Is Huge and Diverse
Mexico is a huge country with more than 120 million inhabitants. It also has a rich and complex history that has led to a lot of regional differences. This means that experiencing common tourist destinations such as Puerto Vallarta doesn't give justice to what the country actually is.
This is something that you should factor into your plans and try to get to know as much of Mexico as you possibly can during a trip. It will probably take more than one trip to do so and to find a region of the country that you want to keep coming back to, as many do.
Want to read more of our latest posts? Check out our top favorite and most beautiful buildings in Madrid.