A road trip is one of the most exciting traveling experiences. No wonder there are so many popular road trip movies! Whether you are moving to the other end of the country or craving a break, there's no better option than a road trip. After all, you have complete control over this adventure.
Going on your first road trip? Timely planning can save you from last-minute stress. Here are some things to do before you get on the road.
1. Inspect Your Road Trip Vehicle
First and foremost, we urge you to carefully inspect your vehicle. If there are any mechanical issues, get them immediately fixed. Unsurprisingly, a road trip won't be as fun if your car breaks down in the middle of nowhere. If you are on a budget, you can consider renting an RV to save accommodation costs.
2. Check Your Documents
You must carry your license and registration. If you have collected too many points on your license, maybe you should take turns driving to avoid getting ticketed. This is particularly important if your license is on the verge of suspension. It's also a good idea to keep your car's manual and a copy of your auto insurance.
3. Plan a Flexible Itinerary
We are not suggesting that you plan every hour of your trip, but you should have a loose plan in place. You should map out your main stops and have a rough idea of how long you should spend at each location.
4. Download Useful Travel Apps
In addition to Google Maps, Waze or your navigation app of choice, you should also download other apps that will help you along the way. Roadtrippers is one of the most popular apps for planning road trips. GasBuddy is another useful app that helps you locate gas stations and tells you about their prices. If you are planning to explore National Parks on the way, get the National Park Service App.
5. Curate a Playlist & Other Entertainment
What is a road trip with a custom playlist? You and the rest of your group should curate playlists for the journey. You can also listen to podcasts and audiobooks.
Instead of completely relying on streaming apps, prepare for connectivity issues by downloading all your music. Looking for ideas? Check out these best road trip songs.
6. Pack Essentials
To avoid forgetting something important, you should make a list of essentials. This list should include disinfectant wipes, toilet paper, sanitizer, instant coffee, snacks, water, deodorant, portable charger, travel mug, and a first aid kit. Try not to overpack to ensure everyone has enough space to sit comfortably.
7. Find a House Sitter
Who is going to receive your packages and look after your pets while you're gone? We suggest asking a friend to house sit rather than locking up and leaving. They can also help you keep up with routine maintenance, such as lawn care. Moreover, house sitting reduces the chances of burglaries.
8. Reserve Lodging
Even if you are leaving on an impromptu trip, you should look into reserving lodging to get a good night's sleep. Adequate rest is important to avoid falling asleep behind the wheel. Depending on your budget and other requirements, you can book hotels, BnBs or hotels. If you are traveling in an RV, it's best to reserve RV sites in advance, as they fill up quickly.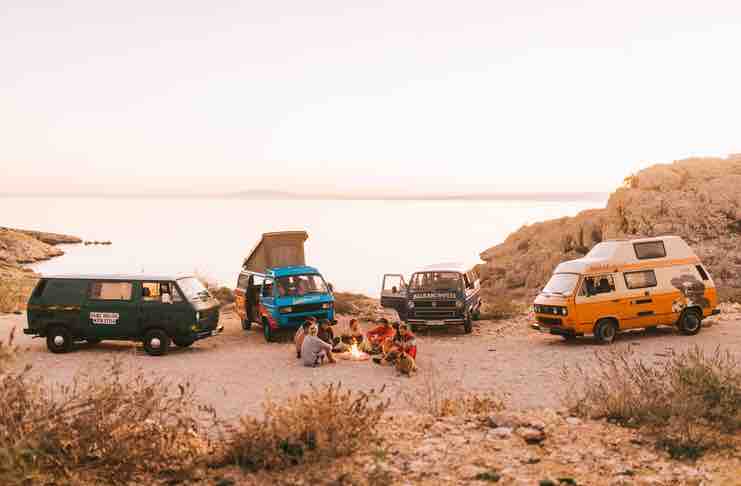 9. Discuss Your Plans
You can do whatever your heart desires if you're going on a solo trip. However, if it's a group trip, you should get everyone on board with your plans. From the itinerary to accommodation, make sure everyone is happy with the travel plans. You should also be upfront about the budget and expenses.
The Bottom Line
There are few adventures as thrilling as leaving on a spontaneous trip. But that doesn't mean you can overlook necessary preparations. Hopefully, the aforementioned tips will help you plan a stress-free and memorable road trip.
Want to read more of our latest posts? Check out our review of Tavern on the Green in NYC.