Rio de Janeiro is a city of contradictions. It offers a vibrant nightlife, filled with dance clubs and overflowing bars, but it also offers serene, relaxing beaches. The best known neighborhood in Rio, or perhaps Brazil, Copacabana, is remembered for its party scene and the 1978 Barry Manilow song of the same title. In recent years, the city has struggled with high crime rates, but has implemented many public efforts, especially leading up to the 2016 Rio Olympic Games, to make the city safer for tourists. Today, Rio is a unique mix of relaxation, nature, and partying, filled with fantastic food and plenty to see.
From miles-long beaches to jungle wilderness, Rio de Janeiro has something for everyone.
What to Do in Rio de Janeiro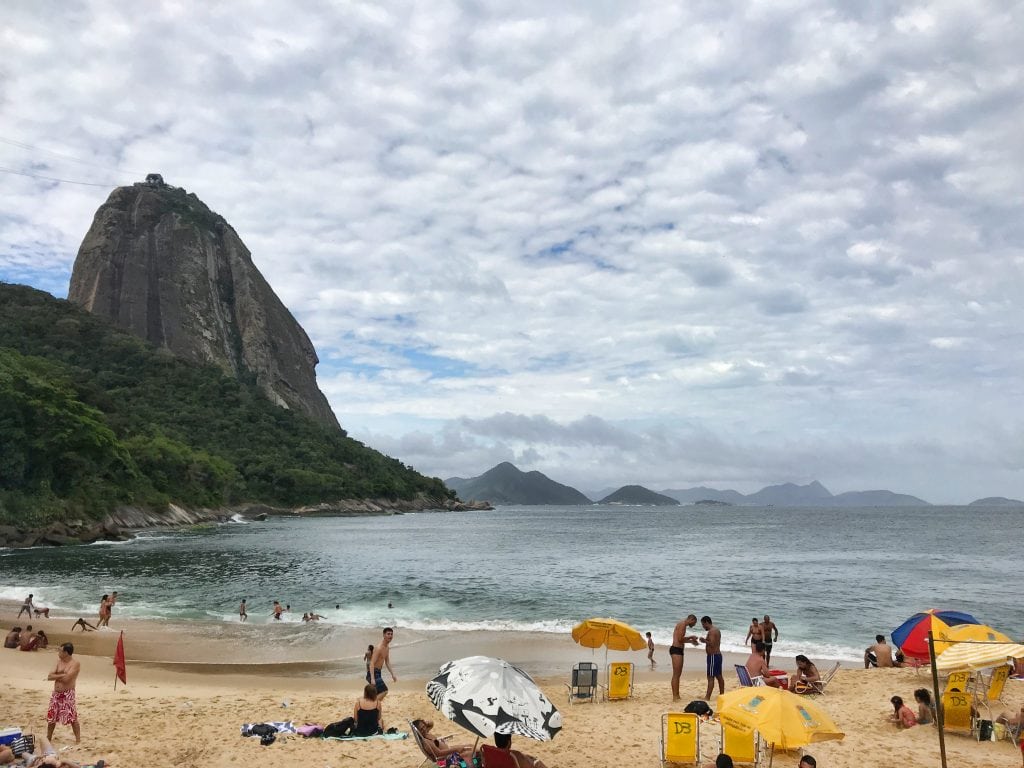 Hit the beach:
Above all else, Rio is known for its endless stretches of light sand and blue waters. Here, there's a beach for everyone—no matter what you're after. Surfers looking to catch waves can head to Prainha Beach. To escape the crowds, Grumari offers mellow swimming and plenty of room to sprawl out on the sand. And for those seeking a popular Rio beach experience, there's always the famed Copacabana Beach, buzzing with visitors, volleyball players, and plenty of drink stands.
Get there: Take the bus or metro from your hotel.
Hike the jungle:
After visiting the U.S. and drawing inspiration from the famous Appalachian Trail in 1995, Pedro da Cunha e Menezes returned to his hometown of Rio to begin to plan a mini version of the American long distance trail. Through years of volunteer efforts from 200 hiking enthusiasts, in 2017, the new Transcarioca Trail was born. The Transcarioca is a 110-mile long distance hiking trail that brings the outdoors to the urban rainforest of Rio and also connects two major animal habitats to encourage healthier animal reproduction. The trail runs through two national forests and takes trekkers from the secret beaches of the west side through the mountains and all the way to famous city landmarks, including Christ the Redeemer and Sugarloaf Mountain. As a way to increase tourism to various parts of Rio, no campsites were included on the trail. Hikers are encouraged to spend the night in local hotels and eat in neighborhood restaurants.
Although many portions of the trail are accessible via public transportation, the best way to visit the top hits, including must-sees like the rushing Taunay Waterfall, is to hire a guide. Jungle Me offers half- and full-day tours for hikers of varying abilities through caves, beaches, and the jungle. Guides are knowledgeable in the history of Rio and the plants and animals that live on the Transcarioca. Bonus: Jungle Me will pick you up directly and transport you to the wilderness of Rio.
Sugarloaf Mountain, Rio de Janeiro
See the main attractions:
It wouldn't be a trip to Rio without visiting Sugarloaf Mountain and Christ the Redeemer. Sugarloaf, named for its resemblance to a concentrated refined mound of sugar, soars out of Guanabara Bay. Take a cable car all the way to the top for some of the best views of the city. At Praça dos Bondes, or "Tram Square," check out the two older generations of cable cars used to ascend the mountain, including the original Sugarloaf cable car that was developed in 1912 and marked the third passenger cable car in the world.
The most iconic site in the city is Christ the Redeemer, the famous statue of Jesus that overlooks Rio. It was created in 1931 by Paul Landowski, a French sculptor, Gheorghe Leonida, a Romanian sculptor, and Heitor da Silva Costa, an engineer from Brazil. Sitting at the 2,300-foot-high peak of Corcovado mountain, the statue marks one of the New Seven Wonders of the World and one of the top places to take in aerial views of Rio.
Get there: Christ the Redeemer can be reached by the train that leaves from Cosme Velho or by vans that leave from Largo do Machado, Lido Square, and Barra da Tijuca. by bus or train.
Best Places to Eat and Drink in Rio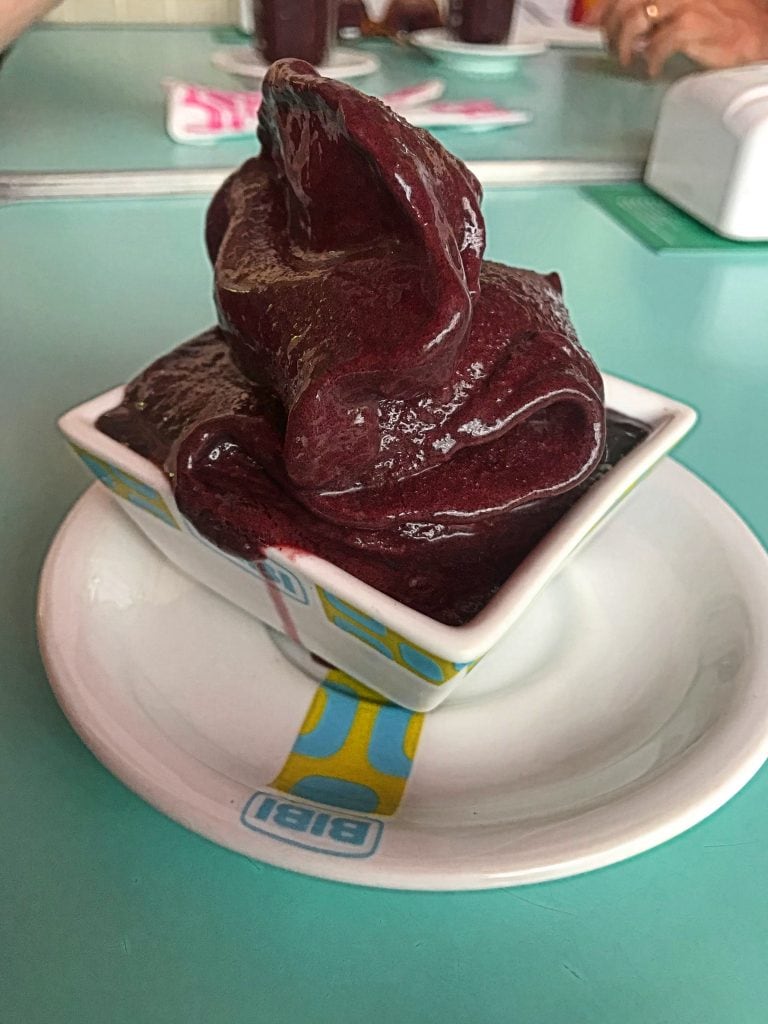 Learn about traditional Brazilian cuisine and its historic influences by preparing drinks, appetizers, and a main dish with the chefs of Cook in Rio. Or try classic Amazonian food featuring fish, nuts, and coconut milk at Espirito Santa, a restaurant located in the Santa Teresa neighborhood. Head to BIBI to sample frozen acai, the Brazilian superfood. While you're there, try their tapioca crepes, a traditional street food filled with your choice of meat or eggs.
And you can't visit Brazil without heading to a Brazilian barbecue. Feast on everything from seafood and veggies to beef and pork at Churrascaria Palace, an upscale buffet-style restaurant.
Where to stay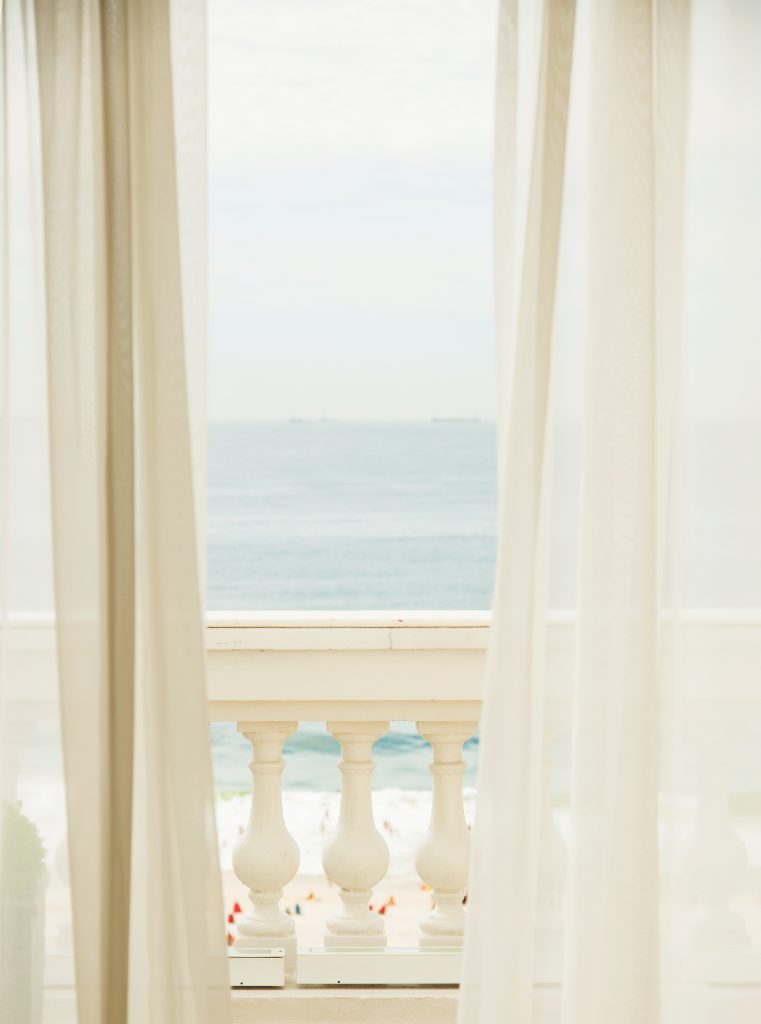 The most popular choice for many visitors is to stay at the Belmond Copacabana Palace Hotel, set right in the bustling neighborhood of Copacabana. The grand, 19th Century style hotel opened in 1923 and features more than 200 rooms. And having claimed many awards throughout its history, including the World Travel Award, it's no wonder many are willing to fork over the high cost for a room in this classic establishment.
For a more affordable option in the same neighborhood, the Arena Hotel sits right across from the beach, allowing many rooms an ocean view. Its busy location also makes getting to and from the area a synch, as many bus stops are just blocks away.
For travelers who would prefer to stay in hostels, the Rio Forest Hostel in Lapa is known for its friendly staff and visitors. Nearby, the Discovery Hostel offers easy access to metro stations, and Chill Hostel lets you experience staying in one of Rio's many favelas, or shanty towns. While favelas may have historically been known as slums, throughout the country, they now are home to over 11.25 million working class Brazilians and play an important part in city life.
Insider Tips
While most people flock to the beaches, another beautiful body of water to visit is Rodrigo de Freitas Lagoon, complete with a 4.5-mile-long running path around it.
Keep an eye out for "comida al kilo" signs at restaurants, which signal that diners can eat by the kilo. Load up your plate and pay for exactly what you plan to eat. It's often cheaper than traditional dining and allows you the opportunity to sample more items per meal.
How to Get Around Rio
Getting around Rio is easy with plenty of public transportation options to choose from. The small metro stops at 35 stations and can help you get to major neighborhoods in town. Its hours are 5 a.m. to 12 a.m. Monday through Saturday and 7 a.m. to 11 p.m. on Sunday and holidays. Rio's city bus system is robust and inexpensive. You can get virtually anywhere you'd like to go in town by bus. If you'd prefer to travel via human power, the Bike Rio bike share program is a good option, but note that you'll need a working SIM card and cell phone to register for the service. Because it's a major city, taxis are also easy to flag down in case you'd prefer door-to-door service.