On Vancouver Island, you needn't go far to be immersed in untouched wilderness. The island's crown jewel is Tofino, with its wide sweeps of sea, unblemished stretches of sand and endless sky, all fringed by an emerald forest. To call its scenery transformative wouldn't be an exaggeration.
If you're looking for coastal adventures without a crowd, you've struck gold. This remote hamlet on the island's West Coast is simultaneously artsy and understated, with galleries, artisan shops and sea-to-table dining spots. It's an intoxicating mix.
Locals share a deep respect for the beauty that surrounds them. Conserving these resources isn't a trend in Tofino, rather it's a core communal value. Visitors who possess a similar sustainable soul may feel as if they've found a spiritual home.
From a misty morning bike ride on the beach to a meander in a sun-dappled meadow to a buffet of water bound adventures in the Pacific, Tofino guarantees an immersion in nature's magnificence.
Get Outdoors
Catch a wave
With a Pacific break that approaches perfection, a laidback surfer vibe permeates Tofino. Dedicated locals and international die-hards take to the chilly water year-round. Rent a wet suit and board and book a lesson from the experts at Pacific Surf School.
Walk
You don't need to break a sweat to take a deep dive into the landscape. Tofino Botanical Gardens has miles of flat trails and boardwalks hugging the shoreline and winding deep into the forest. Art installations explore the intersection between nature and culture, adding a creative note. The café is a peaceful place to contemplate the importance of conservation while you sip your coffee.
Tofino On Two Wheels
Cyclists can pedal along the flat multi-use path or by the sea on the hard-packed sand. If you're looking for a challenging ride, hilly Highway 4 between Tofino and Ucluelet cuts right through the magnificent Pacific Rim National Park Preserve. Rent a bike from Marc, the helpful owner of Tof Cycles. He delivers to your hotel and offers blue-chip service.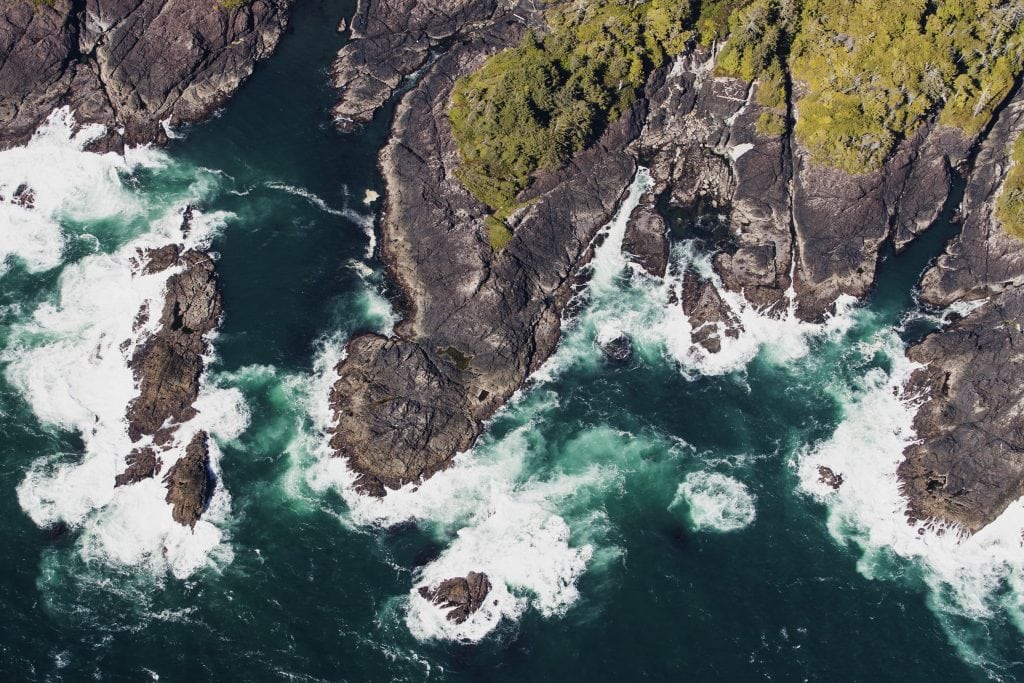 Kayak
Sea kayaking along Tofino Inlet is a great way to view the abundant wildlife up-close. Don't be surprised to see orcas, Pacific Gray and Humpback whales (March-October) and sea otters frolicking as you paddle.
Take A Dip In A Soothing Hot Spring
Book the Hot Springs Cove Tour with Tofino Resort & Marina's Adventure Centre and you'll get a scenery-rich ride. Once you dock, you'll hike through a maze-like wooden boardwalk winding through lush old-growth forest. In 30 minutes, you'll arrive at the geothermal mineral pools. These natural hot springs offer tepid tumbling waterfalls and a world-class view of the Pacific.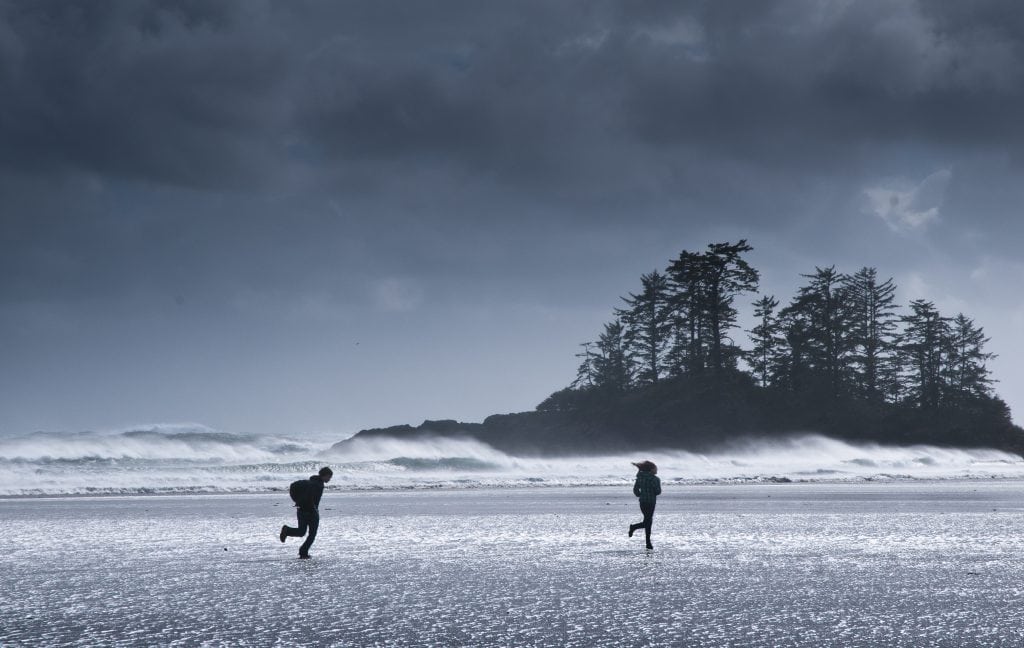 Storm Watching
Skies turn moody, the wind howls and the relentless waves crash mile-high sea-spray during the winter storm season. Tofino's beaches present an up-close view of Mother Nature's power that is truly humbling. Suit-up in foul weather gear and witness the force. Watching from a beachfront hotel in front of a toasty fireplace, perhaps with a hot toddy in hand, is an acceptable alternative.
Go Fish
These cold waters are brimming with fish including Chinook salmon, halibut and lingcod. Even if you don't catch a fish, you're likely to see orcas, grey and humpback whales, seas lions and more. Book a fishing tour at Tofino Resort & Marina's Adventure Centre.
Eat
1909 Kitchen
1909 Kitchen is a brand new eatery making big waves in this small town. It offers fortifying cuisine cooked by straight-shooting Chef Paul Moran. Moran is loyal to the primary ingredient's essence yet he's confident enough to enhance them with bold spices that he became acquainted with during his stints in Mexico.
The menu holds no pretensions; with fish this fresh, there's no need for bells and whistles. Each bite is in harmony with the simple pleasures of life that are beholden on this corner of Vancouver Island. Freshly baked bread and just-foraged mushrooms add earthy flair. Come hungry and enjoy Moran's pure culinary talent.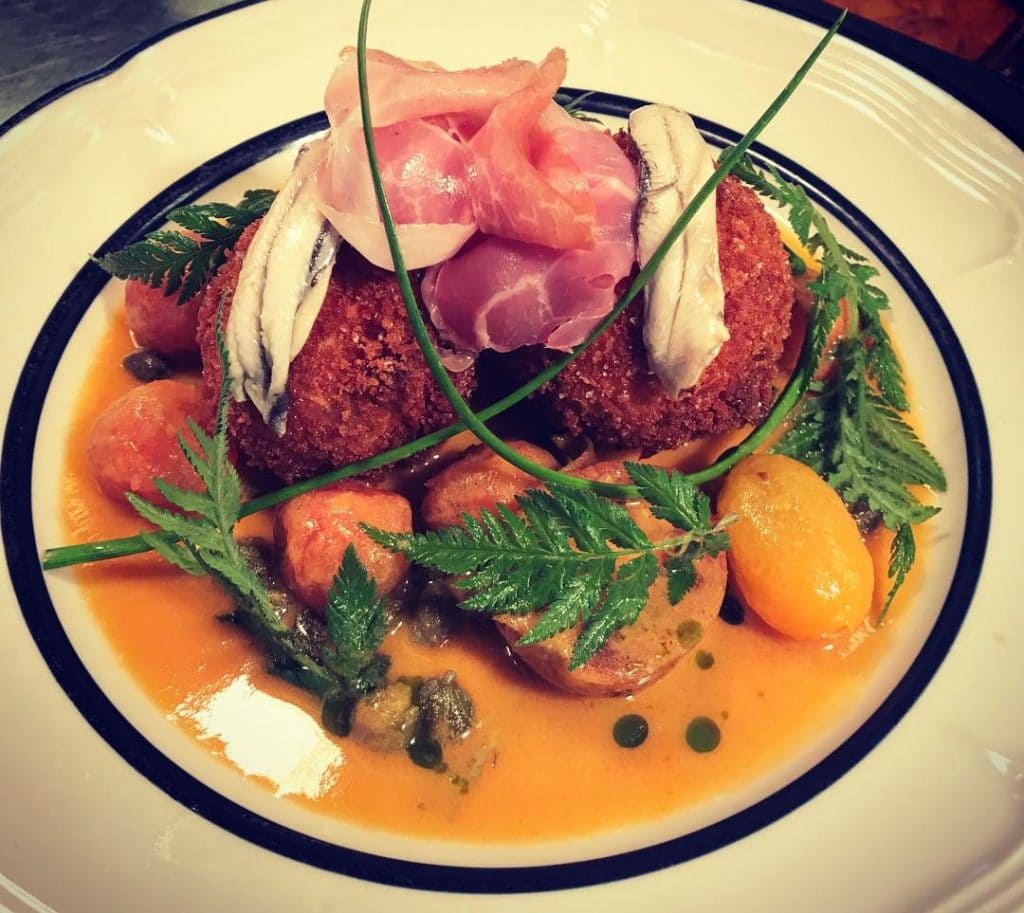 Wolf in the Fog
Wolf in the Fog placed Tofino on the global gastronomic map when it opened over four years ago.
You can't help but be impressed by the interiors, rich with natural and reclaimed wood structures and sculptures that add visual appeal. The eye-catching flower collage of broken surfboards is particularly pertinent. The room is anchored by a rustic fir slab communal table. Noteworthy design accents include hand-carved wooden beer tap handles.
British Columbian born Chef Nick Nutting and his team forage local ingredients and whip up dishes with striking flavors and colors that match the intensity of Tofino's landscape. Vancouver Island's bountiful waters and rich soil are Chef's secret weapons.
The marinated seafood plate, cod cheek and tuna crudo are divine. Try a glass of bold British Columbia wine. The copious cocktails, accented with freshly foraged salal berries and homemade salmon berry bitters, are perfect for sharing.
Drink
Tofino Brewing Company brews beer in an environmentally responsible manner. They use high quality malted barely and Pacific Northwest hops to make their year-round and seasonal brews. If your palate craves a locavore spin, their nutritious Kelp Stout is made with island-harvested kelp.
The tasting room is an infomal social hub, so it's a great place to get a sense of place while you sip.
Stay
Tofino Resort + Marina is the only full-service resort located directly on the town marina, walking distance from boutiques, restaurants and surf shops.
The 62 guest rooms have  balconies with views that could be inside a snow globe, oversized beds and mellow décor. Each room's clean lines, crisp color palette and uncluttered feel are at ease with the natural surroundings.
The hotel's onsite Adventure Centre offers immersive experiences including bear and whale watching tours, fishing trips, culinary adventures and more, so you may roll out of your comfy bed straight into the adventure of a lifetime.
 Insider Tip
Tofino's independent streak is evident in its shops and boutiques. You'll notice a lack of familiar chain stores in favor of small, family-owned businesses. At Merge, handmade goods with a Pacific Northwest focus are displayed with finesse.
Tofino Towel Co. makes absorbent, lightweight towels from organic cotton and bamboo using eco-friendly methods. Available in eye-catching patterns and unusual round as well as traditional rectangular shapes. They're for sale around town.
Getting around
In season, ride the Tofino Beach Bus and the free shuttle. Tiny Tofino is easy to approach by foot or bike.
For additional information, visit Tourism Tofino.
Photo credits: Kyler Vos, Sander Jain, Jeremy Koreski and Wolf in the Fog