Asia is a generally a pretty car-free friendly continent, but Taiwan makes it especially easy for travelers to explore without a vehicle. A small island barely bigger than New Jersey, you can get almost anywhere from Taipei on the robust train system. The capital is a great place to base yourself as it's easily accessible from most other points on the island and where most people fly into as it's home to the country's busiest international airport.
Taipei Transit 101
The subway network in Taipei is easy to navigate as each stop has a number, a color and station name with prices ranging between $1-5 per ride based on distance. Metro (MRT) cards are refillable and can even be used on ferries, at 7-11, and to pay for a lot of conveniences, including Starbucks. You can even bring your bike on most of the local Taipei routes.
The Taiwan high-speed rail is clean, well marked and punctual with reserved seats available for pre-purchase online depending on distance ($1-75) heading both North and South from Taipei. Once you arrive at your destination, expect either light rail or buses (which will set you back just a few dollars), as there's definitely no shortage of public transportation options.
Taiwan is a very orderly, courteous society and big on following public transit the rules – don't sit in the darker seats reserved for the handicapped and always stand on the right side of the escalator except to pass. They're too nice to say anything if you make a faux pas, but you'll definitely get a look.
Now that you know the rules, here are some of the best places to explore via public transportation:
Taipei – The capital itself is modern and versatile. Must-see landmarks include Taipei 101, Chiang Kai-shek Memorial Hall, and Huashan 1914 Creative Park. There is food for every possible palate from kitschy themed restaurants (Hello Kitty and Modern Toliet are particularly spectacular) to high-end eateries and night markets aplenty.
Pingxi – Famous the world over for it's breathtaking Lantern Festival, Pingxi is one of the only places in the world where you can make and launch your own wish lanterns year-round. The scene is chaotic, taking place on active train tracks, which only adds to the excitement as the lanterns light up the sky in a fiery blaze.
How to get there: Take the Taipei Railway to Rui Fang and switch to the Pingxi line. The journey should take about 2 hours.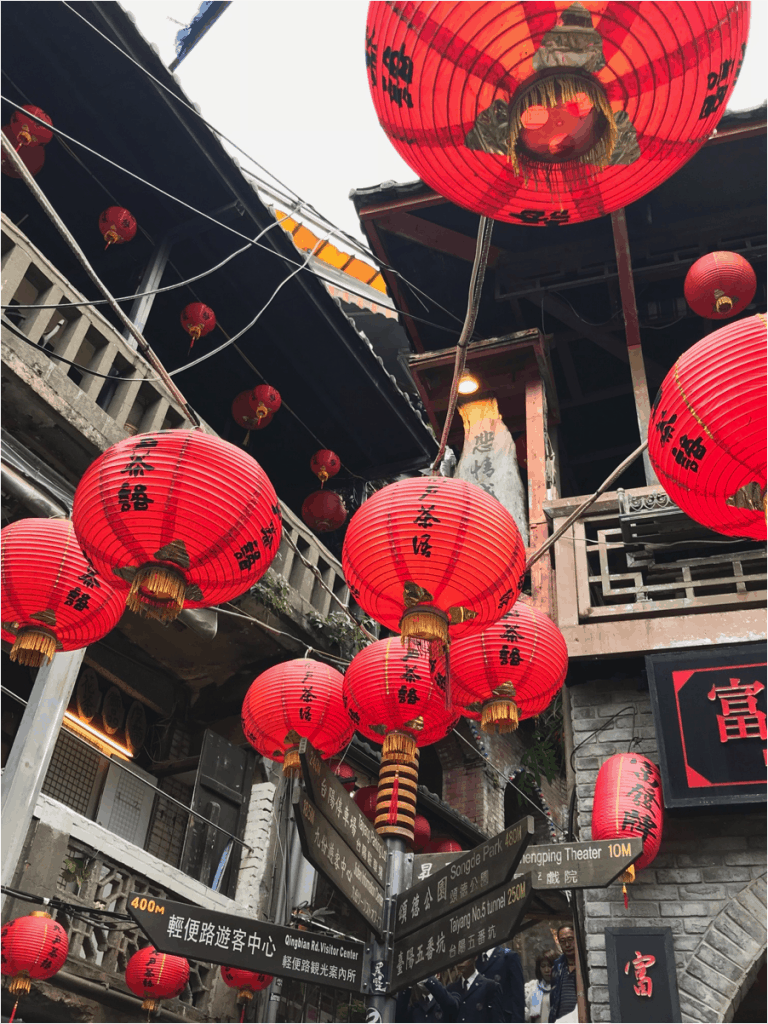 Jiufen – If you're in search of the stereotypical Asian view of red paper lanterns blowing in the breeze, Jiufen is a popular neighborhood that was once a gold mining town and the setting for the animated movie Spirited Away. The streets are a maze of tourist stalls and street food, and a good introduction into Taiwanese culture.
How to get there: Take the Taipei Railway to Rui Fang. From there you'll walk across the street to catch the 788 Keelung Bus. Total transit time is 1.5 hours.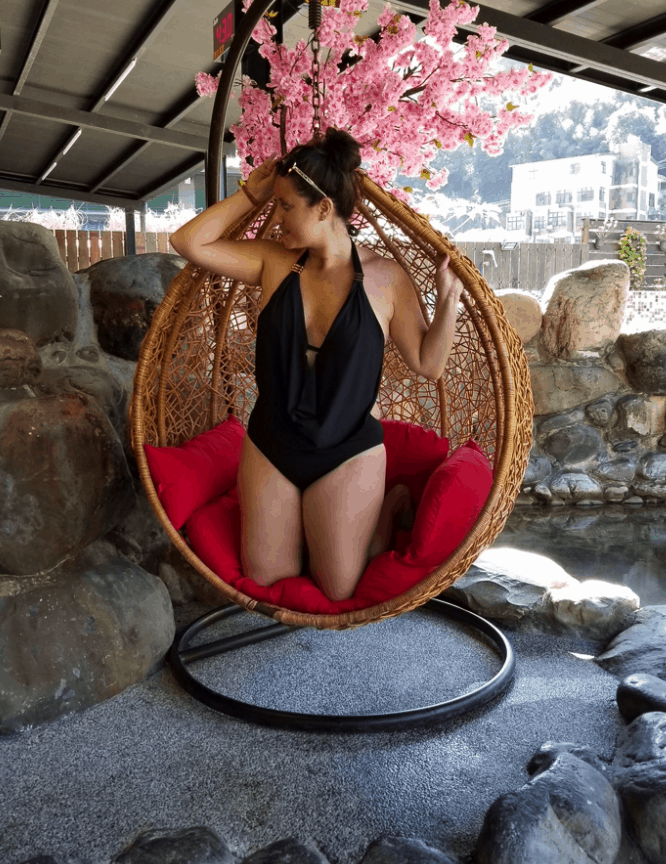 Wulai – A northern region full of dense forest and river gorges, this hideaway is one of the best areas to hot springs hop. There are both developed spas and natural springs, some which are still recovering from most recent typhoon three years ago. Be sure to try local delicacies like mountain pork cooked on hot stone, bamboo sticky rice, and fiddleheads.
How to get there: Take the MRT to Wu Lai Terminal Station. The journey should take 1 hour and 35 minutes and cost $1 USD.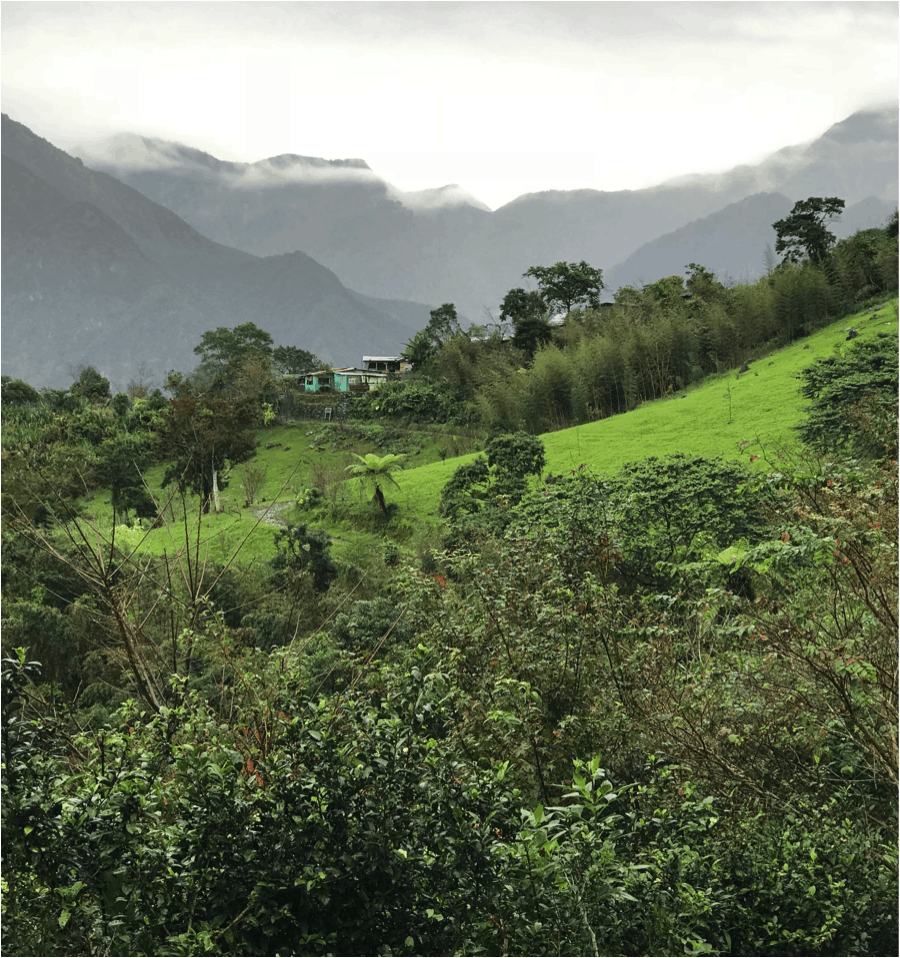 Hualien – The train down the east coast is particularly breathtaking as you can see the craggy shore on one side and the lush mountains on the other. Hualien is the gateway to Taroko National Park so the city is a huge jumping off point for adventure enthusiasts, particularly hikers, bikers, and river tracers. Not a backpacker haven, the city is surprisingly posh. It's a mix of trendy boutiques, upscale restaurants, and street food. There's a plethora of aboriginal culture and a night market featuring tribal cuisine and performances.
How to get there: Take the express bus from Songshan Station to Hualien Station. The journey should take approximately 2 hours and cost about $14 USD.

Kaohsiung – Taiwan's second biggest metropolis, Kaohsiung is port city in the southwest. Lonely Planet named it one of the top cities to visit in 2018. You can take a short five-minute ferry to Cijin Island (with your MRT card) and explore via moped or pedal bike. Ride a tuk-tuk or stroll the pier, sampling seafood as you go. You definitely don't want to miss the incredibly Instagrammable dragon and tiger pagoda, which is an entire boardwalk dedicated to oversized characters and photo opps.
How to get there: Take the Fuxing/ Shuttle 1117 bus to Banqiao Station. Transfer to the high speed rail headed to Xin Zuoying Station. The journey should take approximately 2 hours and 30 minutes and cost about $50.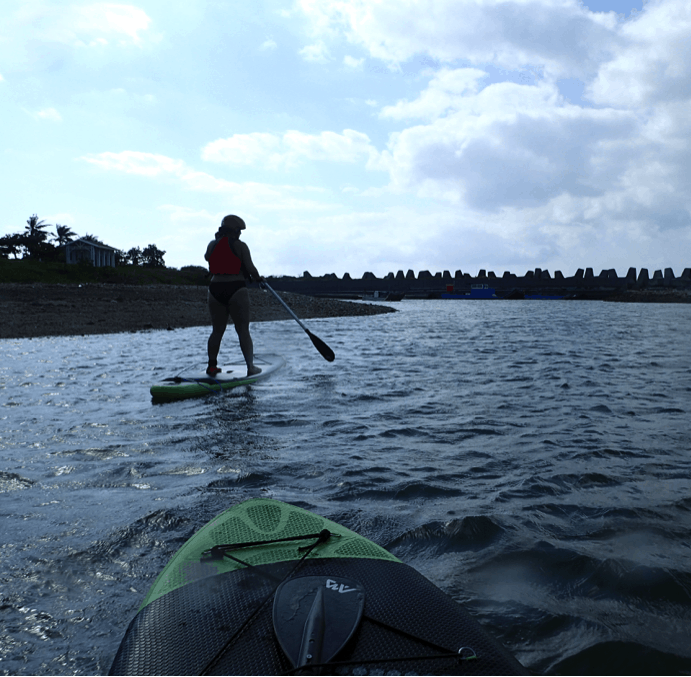 Kending – The far southern tip of the island, Kending is another area defined by its national park and a coastal beach town. Hotels are colorful and full of character; some are even Greek-themed looking like a whitewashed villa you'd find straight out of Santorini. Wander the night market – there are carnival games for kids, street food aplenty, and colorful cocktails for adults. ATVS, horses, and motorbikes are the main way to explore, but water sports are also prevalent. You can rent SUPs and kayaks to ride the waves, or take the kids out on a bouncy banana boats ride.
How to get there: Follow the same route as you would to Kaosiung. From Xin Zuoying Station, hop on the Kending Express Bus. From Taipei, the journey should take approximately 5 hours and cost about $61.
Mekong – The lush green tea region, Mekong is a great place to get a lay of the land. You can ride the gondola up for views of the skyline along with ornate temples. There are plantations to wander, a tea museum, restaurants featuring dishes made with tea (tempura tea leaves are surprisingly delicious), and teahouses that perform traditional tea ceremonies. You'll learn about the differing levels of caffeine and fermentation in green vs. black tea, and traditional preparation techniques.
How to get there: Hop on the Mekong Gondola at the Taipei Zoo. $12 USD.