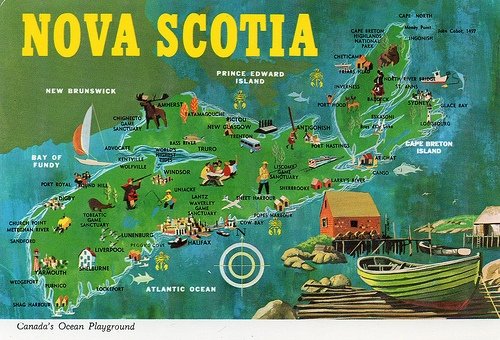 Known for: Gaelic culture, adventurous activities, the Southwest Nova Biosphere Reserve, seaside bliss, great golf, Lighthouse on Cape d'Or accommodations, Acadian French traditions, Halifax history, Annapolis Royal, and Highland Village, the only living-history museum for Gaelic folklife in North America.
When to go: September – October
How to get there: Fly into Halifax International Airport. There are shuttles from the airport to many hotels. Since the province is so large and taxis can be a bit pricey ($50 from the airport into Halifax, this is one place where it might make sense to rent a "green" car for navigating between the regions. The bright side is that once you reach whatever destination you have in mind, you won't be needing much of the car, since there are so many places to walk and bike and hike.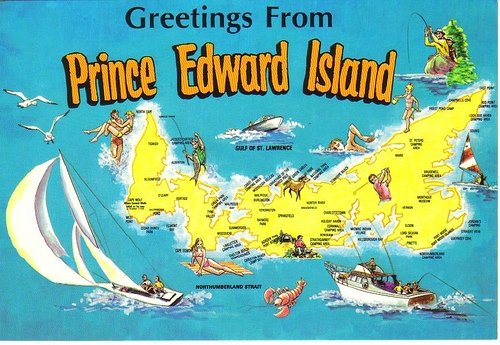 Known for: Seafood, the verdant, sloping fields, the salty fresh air, red cliffs, lavender fields, championship golf courses, beautiful pink sandy beaches, lively music culture, and charming old inns.
When to go: July – August
How to get there: Taxis and several tour buses are available to take you from the Charlottetown Airport to your desired destination on the island. A number of companies offer shuttle services by van to and from Charlottetown (and selected other Island locations) and Halifax. These companies operate from various locations and on different schedules; contact each for details about their specific services. Once on the island, a car may be helpful, but there are plenty of opportunities for biking, hiking, and other means of getting around.
Known for: Lively fiddle music, delicious seafood, art galleries, natural art of its stunning landscape, sleepy fishing villages, New Orleans-like cultural spirit, Fundy National Park—with its cascading waterfalls, towering cliffs, and pristine wilderness—and Hopewell Rocks, called "Flowerpot Rocks" jutting out of the sand in the Bay of Fundy.
When to go: June-September
How to get there: New Brunswick has three major airports, in Fredericton, Moncton and Saint John. Once in the sprawling territory, the easiest way to get around is by renting a car (see our green car guide) and driving between towns. Most of the towns themselves offer many things to do such as hiking, biking, canoeing, and otherwise getting around car-free.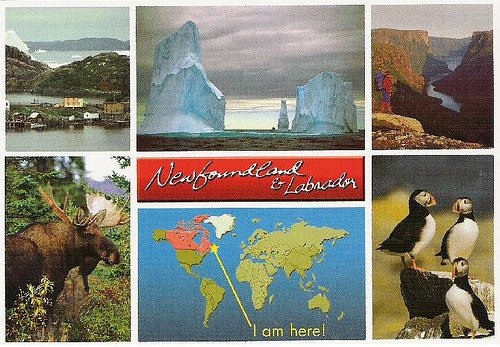 Known for: Bright and stunning landscape, massive rock formations, candy-colored clapboard houses, rich history, and the four islands just off Newfoundland's east coast, which are home to North America's largest Atlantic puffin colony.
When to go: End of June
How to get there: Newfoundland and Labrador is easily accessible from New York City by daily air service from Newark to St. John's with Continental Airlines. DRL Coachlines is Newfoundland's cross-island bus route; one bus per day travels from St John's to Port aux Basques (13½ hours), making 25 stops near popular attractions along the way. Other public transportation is limited to small, regional shuttle vans that connect with some of the major towns. The Provincial Ferry Service runs ferries to various island outports.