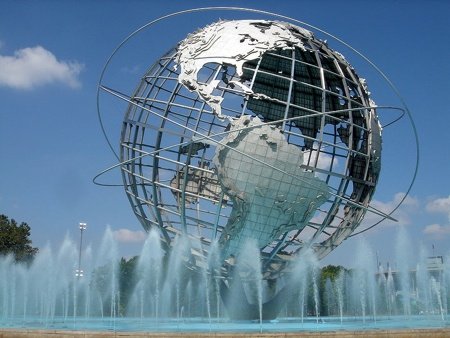 Queens is king tonight at the Jamaica Performing Arts Center as 43 arts organizations and 17 indie artists are honored with nearly a quarter of a million dollars by the Queens Community Arts Fund (QCAF). The QCAF is an award presented by Queens Council on the Arts from a handful of benefactors—New York City Department of Cultural Affairs' Greater New York Arts Development Fund, the New York State Council on the Arts Decentralization Program, and the JP Morgan Chase Arts Foundation Regrants Program—whose generosity ensures that this borough's creative voice is heard.
"The Queens artists and organizations that were chosen as 2010 QCAF grant recipients are creating smart, relevant programming that provides the Queens community with opportunities to access diverse and exciting art forms in nearly every neighborhood in the borough," said Katie Tuss, arts fund coordinator for the QCAF.
Since no artistic expression is too small, the Queens Arts in the Schools Grant will distribute nearly $20,000 to eight Queen's schools and their cultural partners. Throughout 2010, you can ride the 7 train to the many venues in Queens—including the renovated 1858 landmarked JPAC building—for a yearlong exhibition as this group of 60 demonstrates its disciplines of dance, theater, music, film and media.
Tonight and this year are looking good.
Photo: Courtesy of Wikimedia Commons