When we consider what we know of Providence, many think of Ivy League and design schools, WaterFire, and a quaint New England city a stone's throw from Boston. But a recent weekend in Rhode Island's capital revealed more than tidy streets and a trio of rivers, inspiring a double take on a fiercely creative town we too often pass by.
Art as Far as the Eye Can See
Find a veritable feast for the eyes and ears at AS220, where painters, photographers, musicians collide in downtown Providence. The non-profit community arts space houses galleries in which Rhode Island artists of all genres and experience levels can display their creations. Exhibits change often and are open to the public, so spend an afternoon ambling among eye-popping images or wander into a poetry slam on Free Speech Thursdays. Better yet, catch a set by an up-and-coming band before Apple snags them for an iPod commercial.
Prefer to do-it-yourself? Garner inspiration for your next project and support indie designers from every inch of the world—even Oz—at Craftland, an annual holiday fair and year-round boutique that celebrates handmade objects and those who make them. From cozy knitwear to dishware and handbags to knickknacks, you're bound to find an objet d'art you'll treasure long after your I <3 RI souvenir tee disappears in the depths of a drawer.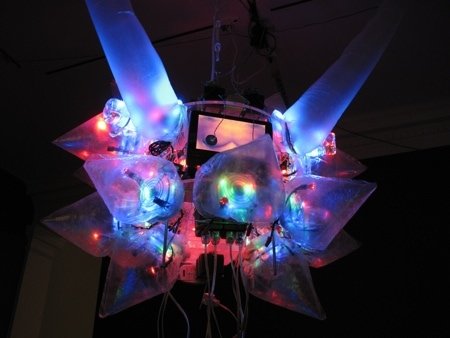 And what tour of the "Creative Capital" would be complete without visiting the gem of Providence's art community? From now until January, Rhode Island School of Design's Museum of Art will host "Inner City" by American ceramist Arnie Zimmerman, who opens a bleak window to urban life using over 100 figurines in various states of unease. Those less keen to brood, however, will appreciate the gallery's Rothko, towering Japanese Buddha, Dior cocktail dress and Damien Hirst butterflies, to name a few. Don't miss the fluorescent installation by Taiwanese artist Shih Chieh Huang who combines everyday objects like Tupperware with computer parts and neon lights to mesmerizing, creature-like effect.
On the third Thursday of the month between March and November, Providence hosts Gallery Night for an evening of gallery-hopping in the city. "Art buses" shuttle between museums and historic sites while guided tours, live music, and refreshments top off the festivities. And it probably won't hurt to mention—it's all free.
You Gotta Eat It to Believe It
While Providence launches designers who turn out one-of-a-kind blown glass art and give Obama HOPE, it also yields more aspiring toques and restaurateurs than any other US city thanks to Johnson and Wales, the largest culinary institute in the country. Among the city's longtime chefs and chefs-to-be, a shared interest in nurturing talent and local cuisine distinguishes its dining scene from big city neighbors. Put together, Providence's Etsy-esque energy with a wood-fired pizza that we'd endure any three-hour train ride for and you get The Little City That Could.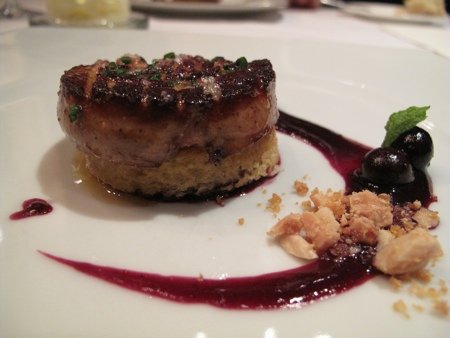 Downtown, Johnson and Wales alum Chef Joe Hafner brings Gracie's magical "wish it, dream it, do it" thinking to life with a seasonally influenced New American menu in a star-spangled setting. Order the Tasting Menu to invoke the chef's creative range and treat your palate to the freshest greens straight from Gracie's own roof garden. Indulge with the fantastically rich, pan-seared duck foie gras. Your cholesterol may disagree but it's not a bestseller for nothing.
In the Jewelry District, CAV caters to guests who prefer dinner with a side of African art. Bedecked in antiques from Burma to Zaire (and enough twinkling lights to shame the Rockefeller tree), it's like Christmas gone tribal in this eclectic restaurant run by world-traveler and proprietor Sylvia Moubayed. "It thrills me when people want to see African art," she said, "That world is vanishing and I feel privileged to share it." Complementing its ornate surroundings, the international menu runs the gamut from peppery calamari to thick scallops—Sylvia's favorite dish—to duck confit in a Grand Marnier demiglace. Portions lean toward the generous side, but we'd expect nothing less from the globetrotting grandma who heads the house.
By the end of the weekend, it is time for pizza. Sure, we've all had the oven-fresh slice beneath the Brooklyn Bridge, but if there was ever a pie to unite crust connoisseurs and picky eaters, it's the grilled Pizza Bianca out of Bacaro's kitchen. Both thin and crisp, the golden-brown crust is topped with melted goat's milk cheese, fresh rosemary, and caramelized onions to make a mouth-watering medley of flavors that left my table stunned. I immediately plotted my return. And that was just the appetizer.
Billing itself as a restaurant, enoteca, and salumeria all in one, the sun-filled Italian proffers cured meats, cheese, and wine beyond its premium pies. Still, diners ought to save room for Bacaro's popular Crispy Chicken plate and Pasta Con i Funghi, a buttery tagliatelle crowned by Parmigiano and a poached, truffle-scented egg. It's a dish you'll swear was the highlight of the weekend. Until dessert comes out, that is.
How to get there: Several bus companies, like the Peter Pan bus, offer scheduled service between New York Port Authority and Providence Kennedy Plaza, or take an Amtrak train from Penn Station. For more on Providence, visit goprovidence.com or call 800.233.1636. For other travel alternatives, visit offManhattan's Public Transportation Guide to Providence.

Photos: Courtesy of Amy Cao and the Providence Tourism Council
Map of Providence Attractions

View Providence Weekend Getaway in a larger map