A lovely newcomer to the thriving and ever-changing FlatIron neighborhood.
Nar Restaurant on 34 East 20th Street.
As we walked to the bright whitewashed wood walls and ceiling, we were greeted with smiles by Ilia the GM.
Handing over service to Mehmet we were in excellent hands.
Mehmet was knowledgeable and charming.
We trusted Mehmet's recommendations and were not disappointed.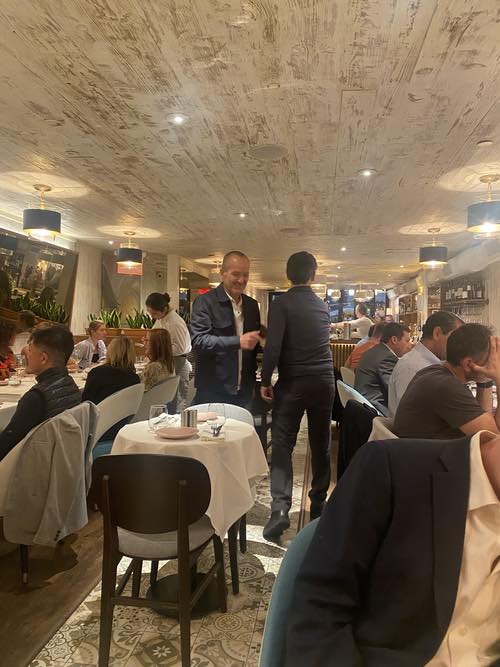 Our Cocktails:
Nature's UFO: Bourbon, Cappelletti, Luxardo Marachino Liqueur, Prange Bitters, Black Lemon Bitters, Hint of Raki
Described as a Turkish Old Fashion enjoyed by a delighted Mike.
I had the Turkish Delight: Woodville Homemade Grenadine. Lemon Juice, Angostura Bitter, Homemade Pistachio Orgeat.
It was Turkey in a glass.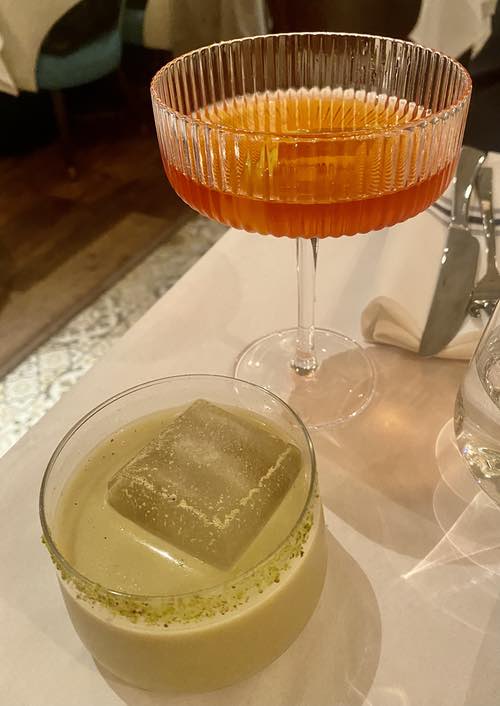 The Appetizers at Nar Restaurant
Starting with Shakshuka, potatoes, Eggplant, Zucchini, Yogurt, and Tomato Sauce. Beautifully arranged with a lovely way to start this well-anticipated meal.
Adding to our culinary journey we enjoyed Grilled Iriskit & Hellim Cheese – Caramelized Beef Sausage and Halloumi Cheese. Beautifully prepared sausage and who doesn't love grilled cheese?
Both appetizers were a wonderful beginning to a great story.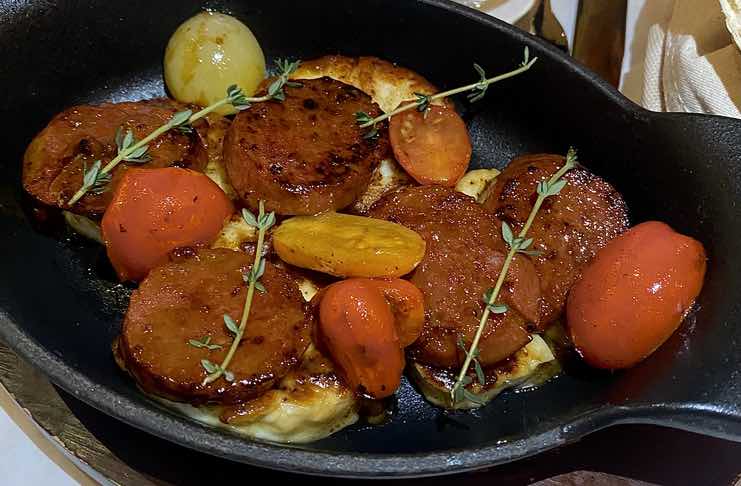 Our Mains
Nar Kebab – Hand Minced Beef and Lamb, Maras Pepper, Pistachio. Smoked Yogurt, Roasted tomatoes.
The meat melted in your mouth with spices and herbs that take you to exotic places through your taste buds. I personally love pistachios in everything, so this was a big plus for me.
Until I tasted this smoked yogurt, plate lickingly good!
A bit of a kick and perfectly balanced sauce partnered with the beef and lamb. By the way, these were roasted tomatoes on the vine. The best tomatoes right now in my opinion.
All these components make up a gorgeous plate.
Mike has the Filet Mignon Kebab – Chargrilled Filet Mignon, red Pepper hummus, and sweet onion.
The presentation was with a natural dramatic flair.
Perfectly cooked. Red pepper Hummus was the star on this plate.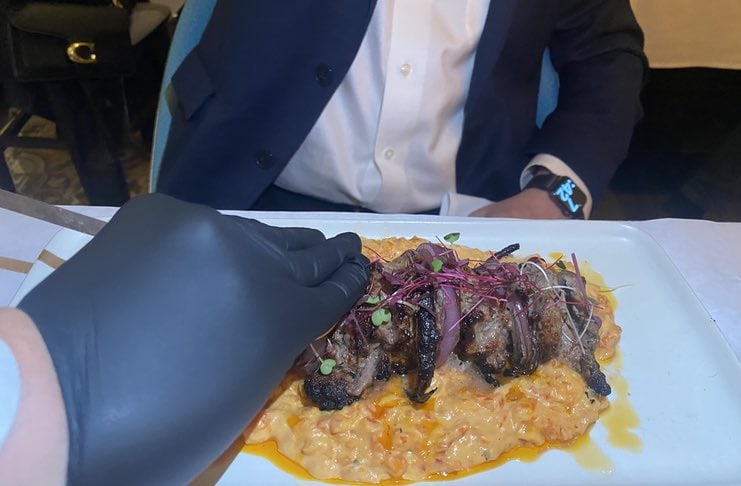 Dessert
The final chapter in this story was topped off with Turkish Delight Lava Cake and Cennet Camuru.
Turkish Delight Lava Cake takes Lava Cake to another level.
Chocolate Sauce, Pistachio Turkish Delight, and ice cream.
I never have had the pleasure of Turkish delight. I didn't know what I was missing. It can be described as a candy with pistachio, and pomegranate candy chewy and sweet and a perfect bite. This was inside the Lava Cake. Amazing.
Cennet Camura – Kadaifi, Pistachio, Cotton Candy and Vanilla Ice Cream.
Kadaifi is a pastry made in a special form of shredded phyllo dough.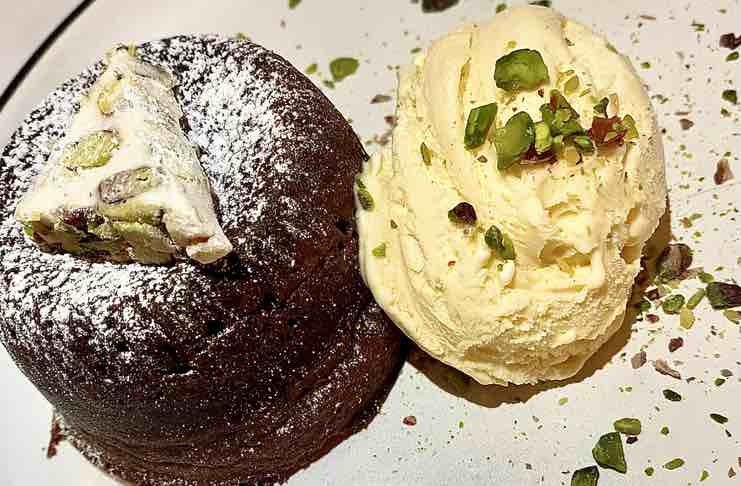 This was made as a bed with Cotton Candy…yes, please. Sprinkled generously with Pistachio topped with vanilla ice cream. All you want in a dessert.
To conclude…
Normally this would be the exclamation to a lovely dinner and end of the story but truly what we were waiting for was the perfect tiny cup of Turkish coffee.
Truly the best cup of coffee I ever had.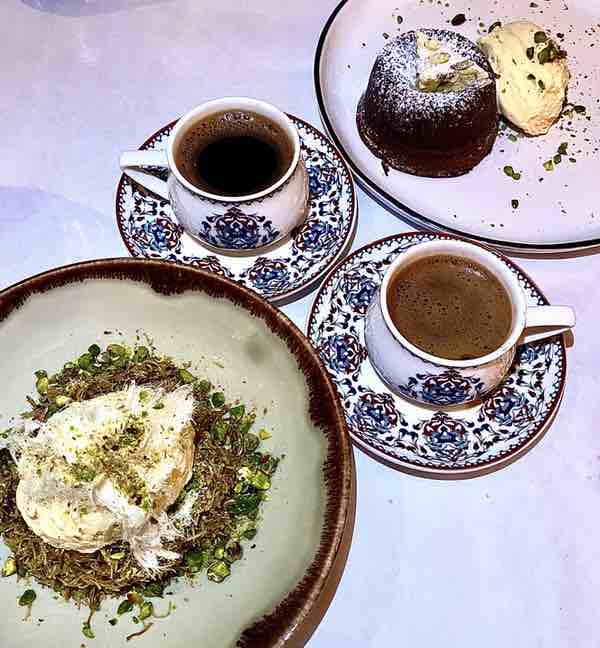 After all that I can say this was a great story and a perfect evening.
Where? 34 East 20th Street, 917-388-3195. You can find NAR on Instagram for more photos and reels.
Want to read more of our latest posts? Check out the best breweries in Brooklyn.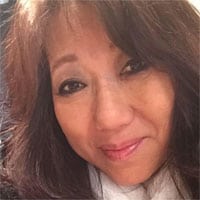 Living and loving in NYC, food has been a passion of hers. East Coast to West, Faith's goal is to explore and learn with the contribution of other like-minded foodies. Faith Rein has written for 2Girlsfromabar@blogspot.com. Youtube channel – faith.rein, love food love faith. You can find her @: Faith.rein/facebook (always looking to add friends) / faith rein@twitter / faith.rein@instagram /