Greenwich Village, a charming and historic neighborhood in New York City, is known for its vibrant arts scene, picturesque streets, and colorful history. But did you know that the Village is also home to a myriad of ghostly tales and haunted locations? Join us as we embark on a ghost Greenwich Village tour, unearthing the eerie side of this beloved neighborhood. Are you ready for a spine-chilling journey through time?
The Phantom of Washington Square Park: A Ghostly Prelude
The ghost Greenwich Village tour kicks off at the iconic Washington Square Park, a bustling public space that was once a burial ground for thousands of New Yorkers. Legend has it that the ghost of a young woman named Rose Butler, who was hanged in 1820 for arson, still roams the park, searching for her lost love. Keep your eyes peeled as you stroll through the park – you never know when you might encounter Rose or one of the many other spirits that are said to wander this haunted green space.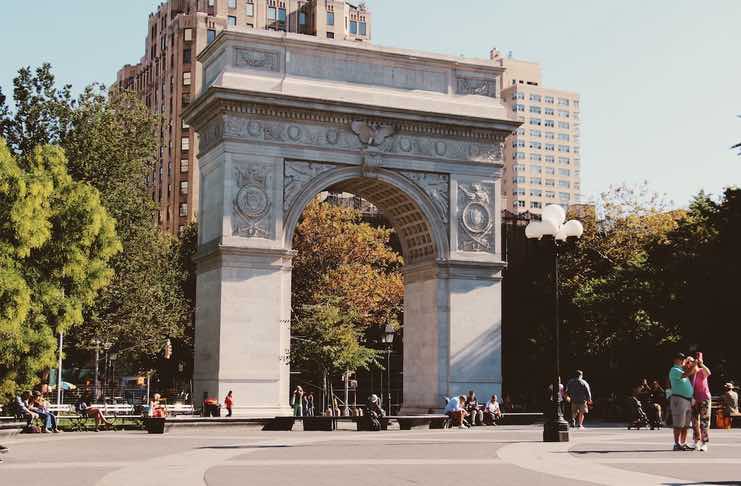 The House of Death: A Haunting on West 10th Street
As we continue our tour, we venture to West 10th Street, home to one of New York City's most infamous haunted houses – the House of Death. This foreboding brownstone has a dark history, with a staggering 22 spirits believed to reside within its walls. Among the ghostly inhabitants is the famous author Mark Twain, who lived in the house briefly in the early 20th century. Visitors have reported seeing Twain's specter, clad in a white suit, roaming the halls and staircases of this spine-tingling abode.
The Cherry Lane Theatre: A Playful Poltergeist
Next on our ghostly tour is the Cherry Lane Theatre, the oldest continuously operating off-Broadway theater in New York City. The theater is said to be haunted by the spirit of a former stagehand named Charles, who has a penchant for playing tricks on the actors and crew. From unexplained sounds to objects mysteriously moving, Charles keeps everyone on their toes, ensuring that the show always goes on – with a supernatural twist!
The Morris-Jumel Mansion: A Regal Apparition
A short trip uptown brings us to the Morris-Jumel Mansion, a stately home that once served as George Washington's headquarters during the Revolutionary War. The mansion is allegedly haunted by the spirit of Eliza Jumel, a wealthy socialite who lived in the house during the 19th century. Eliza's ghost is said to appear in an elegant period dress, wandering the halls and even interacting with unsuspecting visitors. Be prepared for a brush with paranormal royalty as you explore this historic haunted house.
The Chilling Tales of Chumley's: Spirits and Spirits
The ghost Greenwich Village tour wouldn't be complete without a stop at Chumley's, a former speakeasy-turned-restaurant with a haunting twist. This legendary watering hole is said to be haunted by the spirits of its former patrons, who simply can't resist the allure of the establishment's lively atmosphere and delicious fare. Keep an eye out for ghostly revelers as you enjoy a drink or a bite to eat in this storied haunt.
A Spirited Culinary Adventure: Haunted Greenwich Village Restaurants
As we delve deeper into the ghostly side of Greenwich Village, we can't overlook the haunted dining options that offer a unique and spooky culinary experience.
One If By Land, Two If By Sea: A Romantic Haunting
Often hailed as one of the most romantic restaurants in New York City, One If By Land, Two If By Sea is also known for its paranormal activity. The building, which once served as Aaron Burr's carriage house, is said to be haunted by the spirits of Burr and his daughter, Theodosia. Diners have reported encountering the ghostly pair, as well as experiencing mysterious cold spots and unexplained sounds. Enjoy a candlelit dinner while keeping an eye out for the restaurant's spectral residents.
White Horse Tavern: A Literary Haunt
The White Horse Tavern, a favorite hangout of literary legends such as Dylan Thomas, Jack Kerouac, and Allen Ginsberg, is also home to a few ghostly patrons. Thomas, who tragically passed away after a night of heavy drinking at the tavern, is said to still frequent his favorite booth. Visitors have reported seeing his spirit and feeling inexplicable cold chills while sitting in the booth where he spent his final hours.
The Ghostly Streets of Greenwich Village: Macabre Tales from the Past
As we continue our journey through the haunted history of Greenwich Village, let's take a moment to explore the chilling stories that have unfolded on the neighborhood's picturesque streets.
The Hanging Tree: A Gory Legend
Located near the intersection of Washington Square Park and Minetta Lane, the so-called "Hanging Tree" is an infamous landmark with a macabre past. This ancient English Elm is said to have been the site of numerous public executions in the 18th and 19th centuries. Legend has it that the spirits of those hanged from its branches still linger, creating an eerie atmosphere around the tree. Pay a visit to this chilling site, and see if you can sense the spectral presence of those who met their gruesome end.
The Spectral Scribe: The Ghost of Edgar Allan Poe
Greenwich Village was once home to the master of the macabre, Edgar Allan Poe. His former residence at 85 West 3rd Street is said to be haunted by the spirit of the troubled author. Poe's ghost has been reported pacing the halls, perhaps still seeking inspiration for his chilling tales. Visit the site of Poe's former home, and immerse yourself in the eerie atmosphere that once nurtured the mind of this literary genius.
Tips for a Successful Ghost Tour: Making the Most of Your Supernatural Experience
To get the most out of your ghost Greenwich Village tour, keep these tips in mind:
Dress for the occasion: Wear comfortable shoes and weather-appropriate clothing, as you'll be doing a fair amount of walking.
Bring a camera: You never know when you might catch a glimpse of a ghostly figure or other paranormal activity.
Keep an open mind: Embrace the eerie atmosphere and be receptive to the stories and legends that have shaped Greenwich Village's haunted history.
Be respectful: Remember that you're visiting locations with deep-rooted histories and personal stories. Treat each site with the respect and reverence it deserves.
Don't be afraid to ask questions: Your tour guide is a wealth of knowledge on all things supernatural and historical. Don't hesitate to ask questions and engage in conversation to enhance your experience.
Our ghost Greenwich Village tour has taken us through the chilling tales and haunted locations that make this historic neighborhood a paranormal treasure trove. From the spectral figures that roam the streets to the ghostly legends that have shaped the Village's storied past, this spine-tingling journey has offered an unforgettable glimpse into the eerie side of one of New York City's most beloved neighborhoods.
As you leave Greenwich Village, you'll carry with you the memories of spectral encounters and haunting legends, proving that sometimes, the most unforgettable adventures are those that delve into the darker side of history. With newfound appreciation for the macabre and mysterious, your experience in Greenwich Village is sure to leave a haunting, lasting impression.
Want to read more of our latest posts? Check out these must-see sights in Alberta, Canada.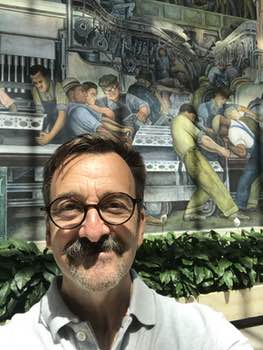 "The Jaded Traveler". Ron Rossi was born and raised in New York. A globalist at heart, Ron is a marketing director by trade, and has lived and worked around the world including Asia, Europe, Africa, and South America. Food is one of the best ways to learn about a country, a people and a culture. So, Ron is always looking for the best in mid-range to budget and street food. He is always on the hunt for a good meal anyone can afford. It is the food of the average citizen that excites him. And with having visited close to 100 countries on 6 continents so far, there have been some pretty good meals.