Toronto, the capital city of the province of Ontario in Canada, is a vibrant and diverse city that offers a wide range of attractions and activities for tourists. From iconic landmarks to picturesque parks, there is something for everyone in Toronto. Here are the top 10 tourist attractions and things to do in Toronto:
CN Tower
One of the most recognizable landmarks in Toronto is the CN Tower. This iconic tower stands at 553.3 meters (1,815 feet) and offers stunning views of the city. Visitors can take a glass elevator to the top and experience the thrill of walking on the glass floor or enjoying a meal in the revolving restaurant.
Watch this to get a glimpse:
Toronto Islands
During your time in Toronto, there are ample options to get out on the water. A trip to the Toronto Islands by ferry is a great way to get away from the city. Toronto is also blessed with great beaches as proven by how the tourist traffic increases come summertime. Just a short ferry ride from downtown Toronto, the Toronto Islands are a group of islands that offer a unique outdoor experience in the heart of the city. A visit to one of the Islands is definitely regarded as one of the best things to do in Toronto.
Some of the beaches to visit are Sunnyside, Cherry Beach, Bluffer's Beach, Ward's Island Beach, and Kew-Balmy Beach. Depending on which beach you visit there are also options for outdoor activities like open-water swimming, fishing, kayaking or stand-up paddleboarding.
For family vacations you can head to Centreville on Centre Island to check out the rides, there is always something fun to do. You can find rental shops like the Boat House on Toronto Island.
Watch this to get some inspiration:
Kensington Market and Chinatown
These vibrant neighborhoods offer a unique blend of cultures and cuisines. Kensington Market is a bohemian neighborhood with vintage shops, artisanal food markets, and street art, while Chinatown is filled with authentic Asian restaurants, shops, and markets.
Royal Ontario Museum
The Royal Ontario Museum is Canada's largest museum of art, culture, and natural history. With over 40 galleries and 6 million artifacts, visitors can explore a wide range of exhibits, including ancient civilizations, biodiversity, and contemporary art.
Watch this video to get a glimpse of Chinatown and Kensington Market:
High Park
Located in the heart of Toronto, High Park is a 400-acre park that offers a peaceful escape from the hustle and bustle of the city. Visitors can enjoy hiking trails, picnic areas, playgrounds, and even a zoo.
Yorkville
Yorkville is a trendy neighborhood that offers upscale shopping and dining experiences. Visitors can explore designer boutiques, art galleries, and enjoy a meal at one of the many fine-dining restaurants.
Distillery District
The Distillery District is a pedestrian-only area filled with galleries, shops, and restaurants. Visitors can explore the historic buildings that once housed the Gooderham and Worts Distillery, and enjoy the vibrant arts and cultural scene.
Watch this video to see what the hype is all about:
Scotiabank Arena
Scotiabank Arena is a multi-purpose indoor arena that hosts concerts, sporting events, and other live entertainment. Visitors can catch a game of the Toronto Maple Leafs or the Toronto Raptors, or enjoy a concert by a famous artist.
Casa Loma
Casa Loma is a Gothic Revival castle that was built in the early 1900s. Visitors can explore the ornate rooms, secret passages, and beautiful gardens. It's a great place to visit for history buffs and architecture enthusiasts.
The Waterfront
The waterfront of Toronto offers picturesque views of Lake Ontario and a vibrant mix of shops, restaurants, and attractions. Visitors can take a stroll along the boardwalk, enjoy a ferry ride to the Toronto Islands, or take a boat tour of the harbor.
Visa Requirements?
Travel visa requirements for Toronto depend on your country of citizenship. Citizens of many countries, including the United States, do not require a visa for stays of up to 6 months. However, some countries do require a visa or a visa waiver, and it's important to check the visa requirements before planning your trip.
To enter Canada, all visitors must have a valid passport or equivalent travel document. Visitors may also be required to show proof of sufficient funds to support themselves during their stay and a return or onward ticket. Additionally, visitors may be subject to health screenings or quarantine requirements depending on the current public health situation. It's important to check the latest travel advisories and visa entry requirements before planning your trip.
Other Things to See and Do in Toronto
In addition to these top 10 attractions, there are plenty of other things to see and do in Toronto. For example, the city is home to several excellent museums and galleries, including the Art Gallery of Ontario, the Museum of Contemporary Art, and the Aga Khan Museum.
Toronto is also known for its thriving arts and culture scene. The city hosts several festivals throughout the year, including the Toronto International Film Festival, the Toronto Caribbean Carnival, and the Toronto Pride Parade. Visitors can also catch a show at one of the city's many theaters, such as the Royal Alexandra Theatre, the Princess of Wales Theatre, or the Ed Mirvish Theatre.
Foodies will also appreciate Toronto's diverse culinary scene. The city is known for its multicultural cuisine, with options ranging from traditional Canadian dishes to international favorites. Some popular food destinations include St. Lawrence Market, Kensington Market, and the Distillery District.
EXPLORE THE WILD
For those who enjoy outdoor activities, Toronto has plenty of options as well. In addition to High Park and the Toronto Islands, there are several other parks and trails throughout the city. The Humber River Recreational Trail, the Don Valley Trail, and the Beltline Trail are all popular spots for hiking and biking.
Toronto has the perfect blend of modern beauty as well as natural beauty everywhere. A perfect example is the Toronto zoo that has an outstanding and diverse collection of about 5000 species. Pygmy hippos, giraffes, lions, tigers, orangutans, and penguins are among the most popular.
The Gorilla Rainforest, the Tundra Trek, which has polar bears, and the Great Barrier Reef are among the other attractions at the Toronto Zoo. You can't leave Toronto without taking a day trip to the magnificent Niagara waterfall and taking a cruise around Niagara falls. The absolute thrill of seeing these two is incomparable.
Finally, sports fans will appreciate the city's passion for hockey. Toronto is home to the Toronto Maple Leafs, one of the original six teams in the National Hockey League. The team plays at the Scotiabank Arena, which also hosts concerts and other events throughout the year.
Conclusion
In summary, Toronto offers a wide range of attractions and activities for visitors to enjoy. From iconic landmarks to scenic parks, and cultural festivals to diverse cuisine, there is something for everyone in this vibrant city. Just remember to check the travel visa requirements and entry requirements before planning your travel, and enjoy all that Toronto has to offer!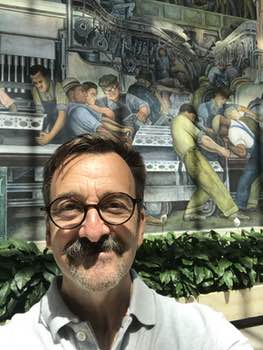 "The Jaded Traveler". Ron Rossi was born and raised in New York. A globalist at heart, Ron is a marketing director by trade, and has lived and worked around the world including Asia, Europe, Africa, and South America. Food is one of the best ways to learn about a country, a people and a culture. So, Ron is always looking for the best in mid-range to budget and street food. He is always on the hunt for a good meal anyone can afford. It is the food of the average citizen that excites him. And with having visited close to 100 countries on 6 continents so far, there have been some pretty good meals.