While many people today travel the globe to experience different places, and cultures and eat different food, many travel for business purposes. Traveling for business is a unique experience. It requires you to attend meetings, conferences and trade conventions. However, when you are done with all that you do have some personal time to explore the city you are in.
If you are traveling for business to New Jersey over a weekend you can make the most of what this city has to offer. However, before you do that – if you're flying in from abroad, for example, you'll need to focus on getting your passport and visa application done on time. For this, I recommend finding professionals that bring in their experience and expertise to help you out with the visa application process and documentation assistance. To get the best results you can visit this page and focus more on your weekend business trip.
Here are 5 tips for you to explore New Jersey when you are on a business trip this weekend.
Explore Liberty State Park
If you have some time off from your work, visiting Liberty State Park is one of the best and most inexpensive ways to spend time in New Jersey. With panoramic views of Ellis Island, the State of Liberty and the Manhattan skyline you couldn't ask for more. Located directly on the shores of the Hudson River, this park serves as a gateway to the area's rich historical, natural and cultural resources.
Walk the Beaches
Another inexpensive and quick way to pass time when you are in New Jersey is to head to one of the many beaches here that are lined up facing the Atlantic Ocean. Visiting Seaside Heights can offer you a great experience where you can enjoy walking the boardwalk and spend a few hours of fun and entertainment.
You can enjoy some arcade games here and chomp delicious sausage sandwiches which are so popular. Similarly, you can explore other beautiful beaches in New Jersey like Ocean Grove, Avalon, and Sandy Hook. You can have a great evening time on any of the beaches you visit.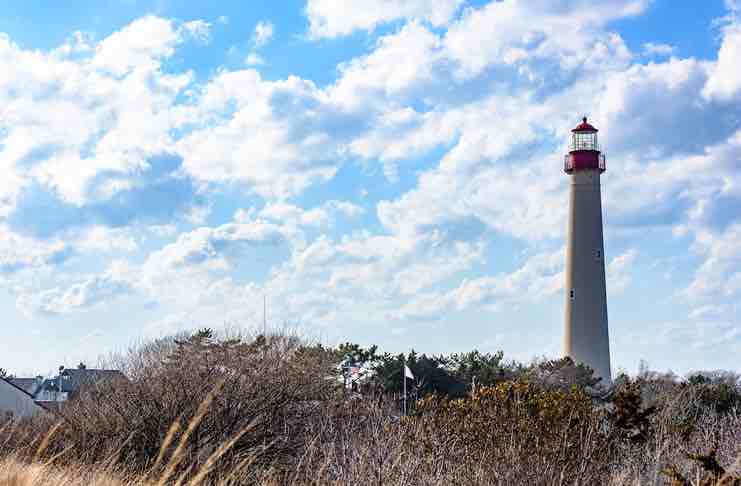 Play Some Golf
If you are not alone and want to hang out with your colleagues you can all head to some of the best public golf courses where you can enjoy a game of golf. Located in Northfield, the Atlantic City Country Club is one of the oldest and most prolific gold clubs in New Jersey. Here you can have a great time as you get the best golf courses where you can try your golfing skills.
Visit Historic Locales
New Jersey has a lot more to offer than what media and Hollywood showcase about this state. With a lot of history involved, you can explore the historic locales and affluent suburban areas that speak about the rich culture and history of this place that often goes unnoticed.
For this, you can visit Asbury Park which still has amazing Victorian-era homes that take you back in time. Similarly, you can visit Montclair and Jersey City which are known for their dining and integration of cuisine from the world over. On the other hand, you can explore Cape May which has a strong brewery scene and has become a popular destination with outdoor enthusiasts wanting to go hiking or easy waterside beach walks.
Watch this clip to learn about the history of Asbury Park:
Go, Museum Hopping
New Jersey has no shortage of museums and you can go museum-hopping when you have spare time. You can explore the Cape May Lighthouse, Silverball Retro Arcade, Naval Air Station Wildwood Aviation Museum, The Newark Museum of Art and many others to keep you busy during your weekend trip to New Jersey.
Looking for some more tips? Check out this post about some fun things to do in New Jersey during Winter.
Alex is a computer geek, programmer, who loves traveling. Not the usual mix, but Alex is always with his laptop – no matter how high the mountain he's hiking on. On every peak he reaches, he writes a story that captures it all.