Summer in the city. A long tradition of those who can flee the hot sticky city does so. I personally love being in the city, especially on summer evenings.
The best place to be on some of those summer nights is the meatpacking district.
A stroll along the Highline. A visit to Little Island. Visit the Whitney.
High-end luxury shops and then there is the food.
The places of celebrity sightings. See and be seen. Beautiful people everywhere.
Kind of the cool kid's table in the cafeteria.
That is meatpacking.
Meet Mollusca: My New Friend That I Cannot Stop Talking About
If you think you are not that cool do not fear.
There is a place that is just that cool but to your surprise, they welcome you to sit and join as if they really really like you.
It is because they do.
Mollusca is my new friend that I cannot stop talking about.
The entrance to Mollusca is around the corner of the Gansevoort. Yes, that rooftop chic place to be. It has a pool and a 360 view.
Down the street is the newly located Pastis.
These are the Sex in the City spots made even more famous than the cobblestone streets.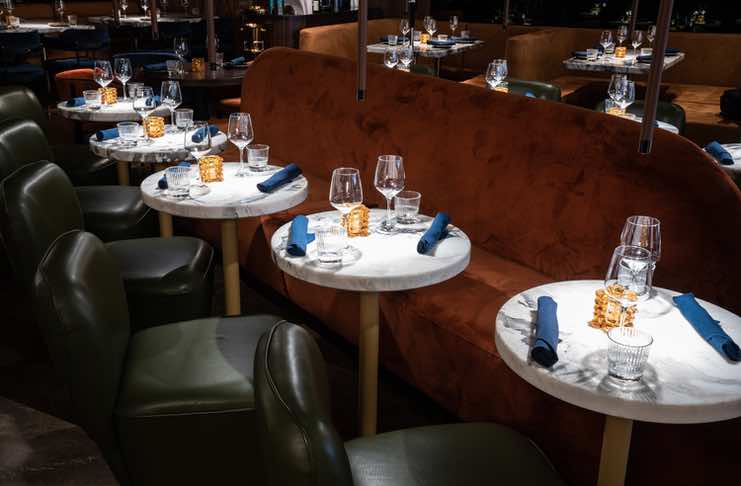 Servers can turn a good meal into a great Experience
Opening this past April, Mollusca is a beauty. Designed to a comfortable chic yet unintimidating feel. The sleek décor with the most inviting banquets and comfortable booths is inviting to all.
Kenny our adorable server greeted us with his trainee Ali. Assuring our glasses were filled he went through our education of what Mollusca offers. Known for the mussels they have a menu of thirty-five varieties of their Mussel Pots.
When servers care about their customers and create an atmosphere of pride in the food, they can turn a good meal into a great experience.
Kenny excelled in every way. His excitement going through the menu, step by step was much more than just an education. His enthusiasm was contagious. Of course, we wanted everything.
Kenny's picks. The double tartare of Tuna and Salmon with Pearl Street Siberian Select Caviar and Nori Rice Chips.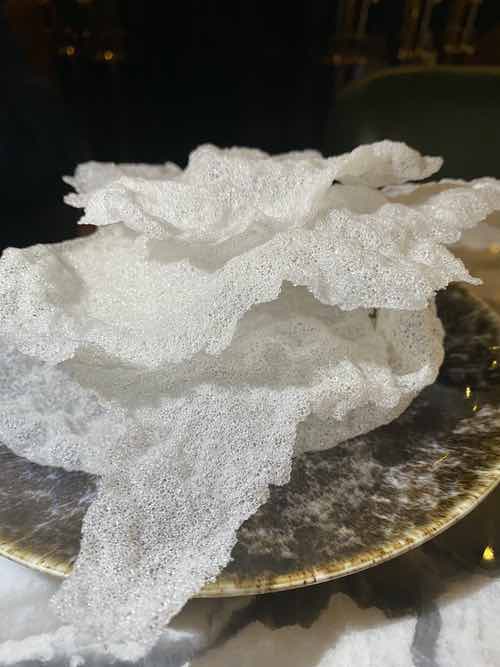 The Double Tartare of Tuna and Salmon with Pearl Street Siberian Caviar and Nori Red Chips
A gorgeous presentation. A beautiful box filled with Tuna and Salmon divided by Caviar sprinkled with flowers. The Whitney is a block away, but this is a work of art.
Served with a bowl of Nori Rice Chips…my new favorite way to eat anything.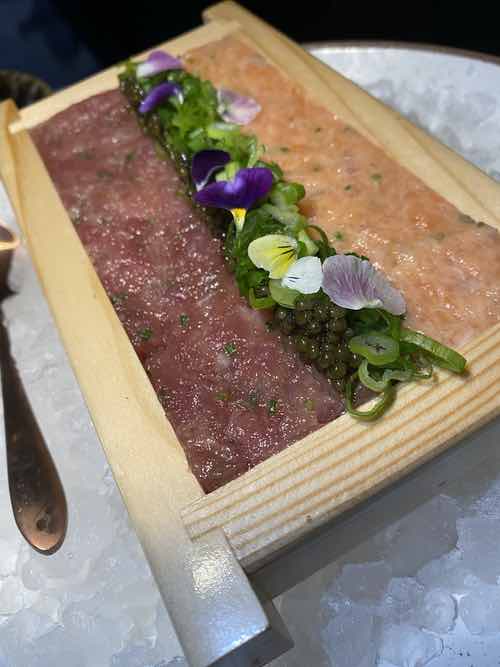 As suggested by Kenny, one of his favorite dishes is the Mollusca Tagliatelle, Lobster in a vibrant Tomato Bisque Sauce.
Lovely freshly made pasta covered in perfect slices of lobster with the most beautiful tomato bisque sauce.
Ok, Kenny, this is now my favorite too. Right after you.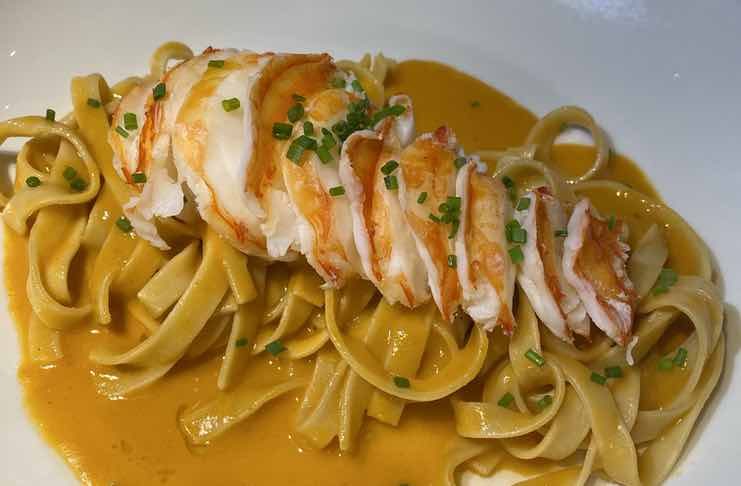 Dover Sole a la Meuniere, Wilted Baby Spinach in a Butter Lemon Cream
Mike had a hanker for fish. We are after all dining in this luxurious Italian/Seafood restaurant.
Dover Sole a la Meuniere, Wilted baby spinach in a butter lemon Cream.
When I look over a menu Dover Sole is not necessarily my go-to. Perhaps it's the memory of my mom's fried fish. Realizing now all those years she was frying flounder.
Dover sole, featuring the flakiest meat, with a sweet taste yet low in oil and begs to be bathed in butter and lemon.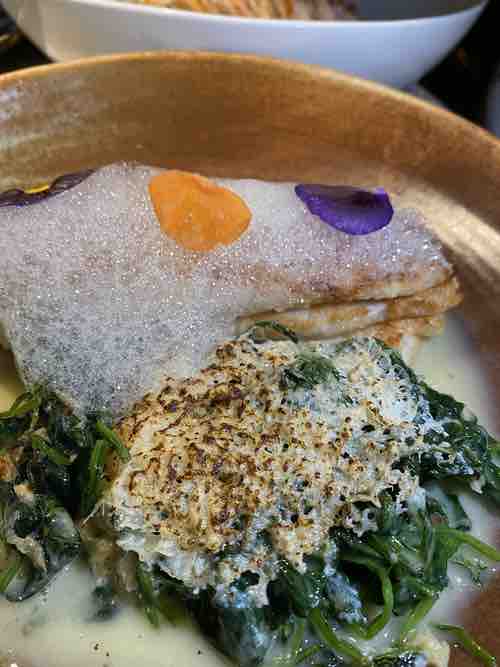 Mollusca has mastered this dreamy dish.
Yes, I now dream about this Dover Fish a La Meuniere.
There are few dishes that trigger my sense of memory and awaken my culinary soul.
Never would I think that fish would be making my top three all-time passion dishes.
The sole was cooked beyond perfect. Paired with the delicately wilted baby spinach every bite took me to a place of pure bliss. Plate licking lemon butter cream that can make you weep.
Bravo Mollusca!!!
We ended this amazing meal with…. a pot of mussels. Because we just had to.
Of all the sauces, yes thirty sauces were offered. We did the simple white wine sauce. Not disappointed.
As delicious as the Mussels are, not gonna lie, my thoughts were on the Sole.
Mollusca has diverse and full menus from light seafood bites, raw bar, and amazing cocktails that are pure theatre to main dishes you cannot miss.
Everything about Mollusca seems fabulously chic except for the prices.
So very reasonable and accessible.
The service, the food, and the ambiance made for that perfect Summer Night in the city and dreams of Dover sole.
Where?
Mollusca, 1 Little West 12th Street
You can follow them on Instagram.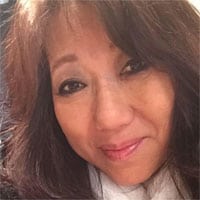 Living and loving in NYC, food has been a passion of hers. East Coast to West, Faith's goal is to explore and learn with the contribution of other like-minded foodies. Faith Rein has written for 2Girlsfromabar@blogspot.com. Youtube channel – faith.rein, love food love faith. You can find her @: Faith.rein/facebook (always looking to add friends) / faith rein@twitter / faith.rein@instagram /