Spring has officially sprung, and that means New Yorkers have awoken from their hibernation. Now is the time to take advantage of the fleeting spring and summer months — a time when the streets are bustling with activity and life.
When it comes to great city views, New York's restaurants have some of the finest outdoor seating options around. Whether you want to people watch, have a drink or just enjoy the city, here are some of our favorite spots in New York.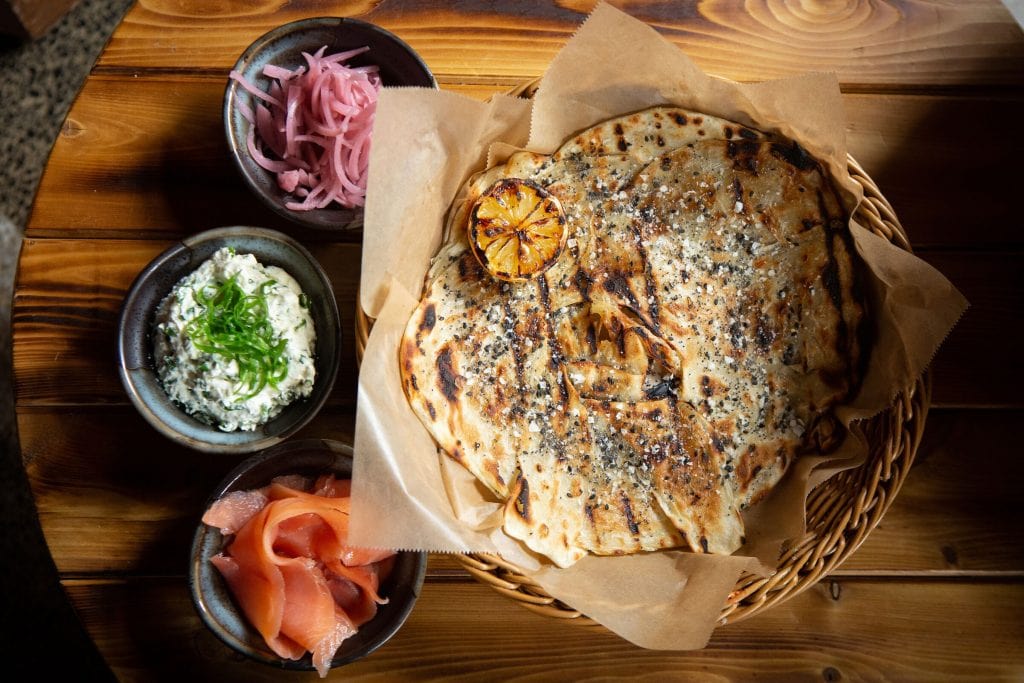 The Broken Shaker
Access the tropical Broken Shaker cocktail bar, which occupies the 18th-floor of the relatively new Freehand Hotel, from a side entrance on 24th Street. Guests get priority, but even visitors can vie for a corner of outdoor space or a cozy indoor booth. Head up early for the daily happy hour deal (a beer and a shot for $10; arepas for $6) or time your drinks around an event, like live music or a calligraphy class. Also, starting May 4th, there will brunch on the rooftop starting at 11AM so you can be sure to soak up some rays all morning.
Get here: Take the 6 to 23rd Street Station.
Gran Eléctrica
The Mexican-themed Gran Electrica has a beautiful patio accented with greenery and string lights, making it the perfect spot for a romantic, yet casual evening. With moss climbing it's way up the walls and vibrant Mexican art scattered throughout, this rustic restaurant is great for a relaxed evening. Make sure to try their famous fish tacos, recognized by the Food Network as one of the best fish tacos outside of San Diego.
Get here: Take the F to York Street Subway Station.
Alma Restaurant
Alma Restaurant is perfect for anyone who loves a good happy hour and even better tacos. Between 5:30 and 7:00pm on Wednesdays and Thursdays, Alma offers two enchiladas or tacos and a glass of the house Sangria or Margarita for $14. And on Taco Tuesdays, $13 will get you two tacos and a margarita until 7:30pm. Be sure to get there early because their rooftop — which boasts spectacular views of Manhattan — is seated on a first come, first serve basis.
Get here: Take the F to Carroll St. Station.
Westlight NYC
The 22-floor Westlight NYC has a rooftop bar with panoramic views of New York City from the top of Williamsburg. Small street food-inspired plates like spicy coconut cashews and Japanese cheesecake pair well with their impressive list of cocktails, rare spirits, craft beers and wines.
Get here: Take the G to Nassau Avenue.
Brooklyn Crab
For those feeling restless from being stuck in the city this summer instead of the beach, Brooklyn Crab will remind you of summer days spent sitting by the ocean. With a massive deck and seafood classics like New England clam chowder and Maine lobster, this restaurant is reminiscent of any great beach shack (just without the beach).
Get here: Take the R to Bay Ridge and 95 St, then take the B61 to Beard St./Van Brunt St.
The Brooklyn Barge
For a truly authentic boating experience, check out The Brooklyn Barge. This Restaurant and bar is actually on a floating barge, so you can enjoy the cool breeze of the river while basking in the sun. Very reasonable prices make this is a great place to spend your afternoon, snacking on the trio of hot dogs or grilled shrimp skewers.
Get here: Take the G to Greenpoint Ave.
Lavender Lake
With a peaceful rooftop patio, Lavender Lake is a nice spot to chill out while enjoying a variety of drinks and small plates (think crispy chickpeas and summer rolls). It has a rustic feel with brick walls and a view overlooking the Gowanus canal. They also have happy hour all day Monday, so it's the perfect spot to get your week started. Head over just before sunset to enjoy incredible views.
Get here: Take the F or G to Carroll St.
Iona Brooklyn
Established eighteen years ago in an old candy store, Iona Brooklyn is now a beer bar and garden centrally located in the heart of Williamsburg. Every Monday night at 8:30, Iona hosts a traditional Scottish-influenced music session — the only weekly event of its kind in Brooklyn. An eclectic variety of furniture and a ping pong table shape its fun and casual atmosphere. They also have an extensive beer menu consisting of 50 domestic and imported craft beers.
Get here: Take the L to Bedford Ave.
Pine Bar & Grill
Located in the Bronx, Pine Bar Grill's massive and modern rooftop patio makes it worth the trek. The sophisticated and spacious dining room is reminiscent of a high-end Manhattan restaurant, while the rooftop patio feels like you've escaped to a beach bar in Miami. Their large Italian-influenced American menu includes coconut shrimp, seafood ravioli, and colossal king crab legs.
Get here: Take the 6 to Westchester St and E Tremont Ave.
Havana Café
This Cuban-influenced Michelin Star restaurant offers both traditional plates and dishes with an American twist. Havana Café
— located in the Bronx — has extremely reasonable prices and an extensive menu of drinks like Caribbean twisted tea and rum punch. Try their brick-oven-baked Cuban sandwich, or the lechoncito 22 — a bone-in roast pork with coconut rice.
Get here: Take the 6 to Middletown Rd Station.
Wave Hill Cafe
Located in the Wave Hill House, the Café at Wave Hill is a 28-acre public garden and cultural center with views of the Palisades and Hudson River. The café has a seating area nestled amongst the greenery. The menu features locally sourced ingredients that change with the seasons — some that come from their own farm in Kinderhook, New York. Their entrees, sandwiches, salads and snacks always offer vegetarian, vegan, gluten-free and kosher options.
Get here: Take the 1 to Van Cortlandt Park and 242 St. It's about a 20-minute walk to Wave Hill.
By the way, if you're planning a trip to London and going to organize a little party with friends there – you can
hire a mobile bar in London
. It's a much more unique experience for your guests, and usually also cheaper.
Header photo courtesy of Gran Eléctrica.
Casey studies Comparative Literature and Mathematics at NYU. In her free time, she is typically figure skating, hiking, trying new eclectic NYC foods, hanging out with her roommates or snuggling with her cat Aya.