In the city that never sleeps, it should come as no surprise that finding a slice of Brooklyn pizza at five in the morning is a very feasible task. The best late night food in Brooklyn will feed New Yorkers all night.
There's nothing worse than being left hungry at the end of a long night. But if you familiarize yourself with some of our favorite 24 hour restaurants in Brooklyn, then you'll be eating well no matter what time of night.
La Isla
La Isla specializes in Latin cuisine and is perfect for a quick bite. Of their three locations (Sunset Park, Williamsburg and Bushwick), the La Isla in Sunset Park now offers beer, wine and sangria. Try the tostones, which are fried plantains traditionally served with a dip, or the cuchifritos, which is a traditional fried dish served with your choice of meat. It's a great place to go if you want some ethnic homestyle food that won't break the bank.
Get here: Take the M or J to Flushing Ave.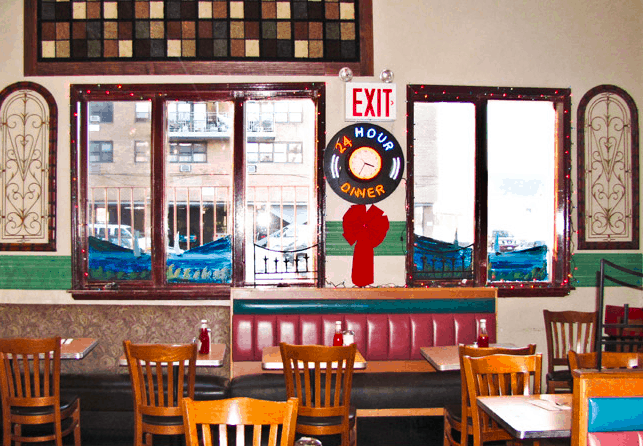 From breakfast to sandwiches to pasta, Daisy's Diner has any type of food you could possibly want. Perfect for the indecisive individual, Daisy's is your quintessential diner with the classics, like pancakes, nachos, burgers and more. With lots of comfortable booths in the front and a long bar in the back, this diner looks like it came straight out of a 1950's movie.
Get here: Take the R to 9th St Station or the F or G to 4th Ave – 9th St Station.
Hadi Restaurant
After a long day at the beach and night in Coney Island, Hadi's is the place to go. Offering traditional Pakistani plates, this restaurant is also a great spot after you've spend most of your money at Luna Park because it's cheap. While the outside may deter customers due to its lack of decór, the delicious food tells a different story.
Get here: Take the Q to Cortelyou Rd.
3 in 1 Kitchen
If you want an American classic like a quick sandwich, burger or milkshake, 3 in 1 Kitchen is sure to suit your needs. They even offer a delivery option if you don't want to get out of bed — although you may have to find just enough motivation to answer the door when your food arrives.
Get here: Take the D to Fort Hamilton Parkway Station.
Neptune Diner II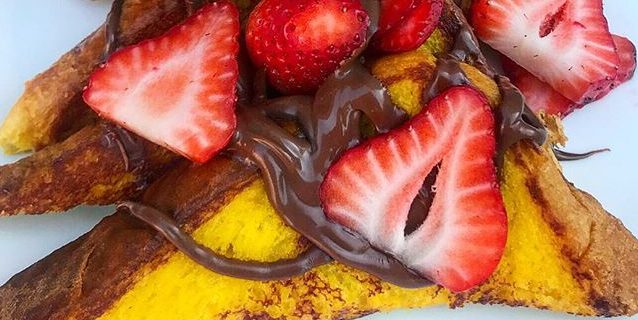 From Mediterranean foods such as the Gyro Platter, or Italian specialties such as the Seafood Fra Diavolo, Neptune Diner II has a wide variety of options. For those who want something beyond the traditional burger or array of deep-fried foods offered at other late night establishments, this should be the diner of choice.
Get here: Take the S to Park Pl.
Kellogg's Diner
Serving food since 1928, Kellogg's Diner has a vast food and dessert menu sure to satisfy your late night cravings. This diner is reminiscent of a perfect family-friendly roadside diner — one you might imagine stopping at during a family road trip. It has reasonable prices, a homey, old-fashioned atmosphere and decadent breakfast foods (think chocolate chip pancakes).
Get here: Take the G to Metropolitan Ave Station.
Casey studies Comparative Literature and Mathematics at NYU. In her free time, she is typically figure skating, hiking, trying new eclectic NYC foods, hanging out with her roommates or snuggling with her cat Aya.