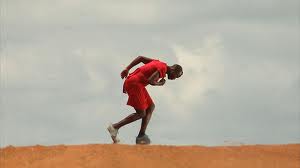 What: A film screening of Bronx Princess and Nora
When: Sept 1, Festivities begin at 7:00 p.m., Music 8:30 p.m., Film at 9:00 p.m.
Where: Little Ghana, Mullaly Park, The Bronx
Why: Nearly a quarter of The Bronx's land area is made up of parks, and on a late summer's night, there is no better way to enjoy its green scene than at Mullaly Park. Named after a staunch advocate for green space —John Mullaly—the park and Rooftop Films Summer Series will host an African Arts Festival-inspired evening of fun for kids of all ages with a day of events, culminating in two moving African–influenced films.
Nora, by David Hinton, follows the true story of Zimbabwe dancer, and current New Yorker Nora Chipaumire as she journeys through the memories that shaped her youth and adulthood. Musa Syeed's The Bronx Princess documents the true story of Rocky Otoo. It is a coming of age tale that tackles ideas and issues facing people who are a product of two cultures across bi-continental lines.
The unique points of views in these African stories are part of PBS' "POV" documentary series. Although the screening is the culminating event for the West African Arts Festival occurring Saturday, the neighborhood welcomes you to come early for free music (Blitz the Ambassador), storytelling (Kewulay Kamara), and an educational fair with local Bronx organizations.
Cost: Free
How to get there: Take the 4,B,D, to 167th Street. Walk west to Cromwell Ave, make a left and walk south one block to the Park.