Each year, the whims of winter force New York City to slow down and take a breath of crisp, cold air. In our parks, the lack of vehicles and footsteps allows the snow to linger longer, converting these green spaces into postcard landscapes of white and outdoor recreation meccas. On a snowy day in Prospect Park, offMetro photographer Natasha Shapiro headed out with her camera, warm layers and a pair of snowshoes to explore the quiet lawns of interior Brooklyn.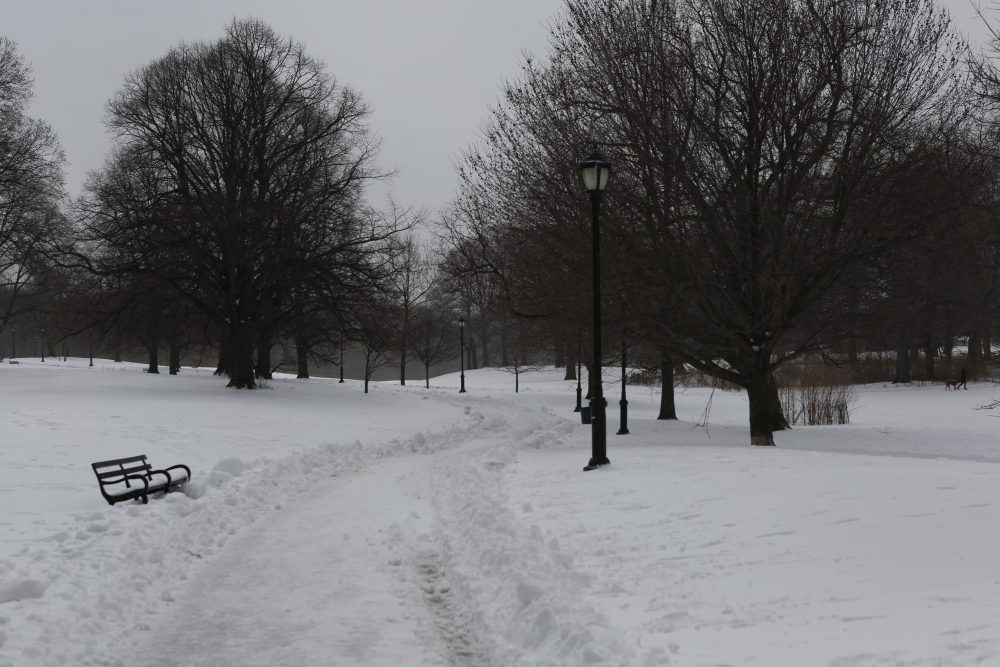 The snow days in New York City allow a small number of locals to pull their often stored cross country skis out to enjoy a few days (or sometimes just hours) of gliding through the city.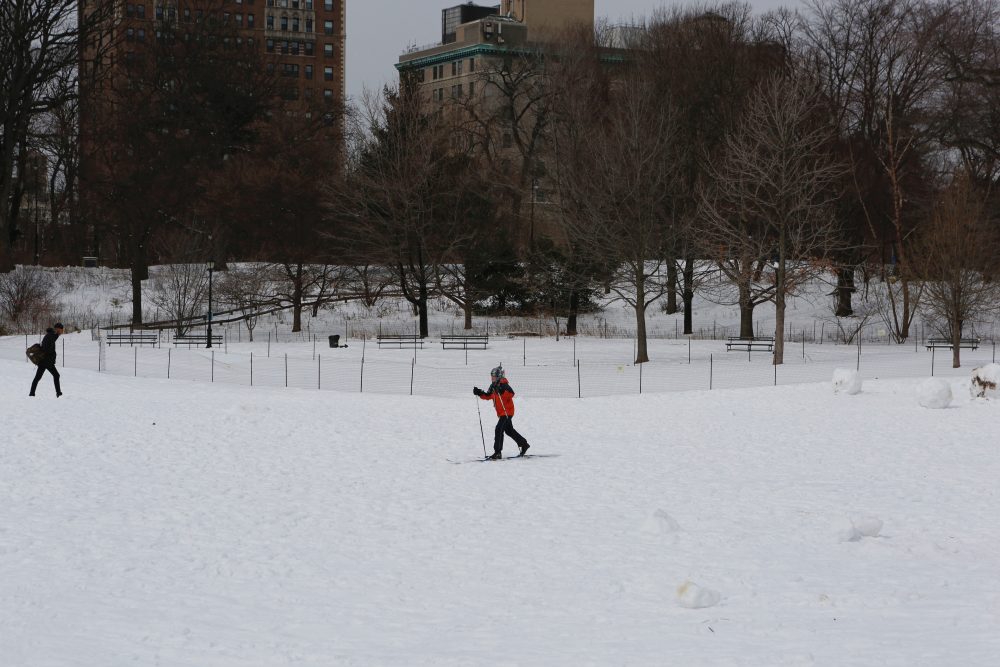 An easier option for explorers are snowshoes which, can fit in the back of a closest and easily be strapped on to a pair of warm boots. If the snow isn't particularly deep, leave the snowshoes at home and just hike through the park.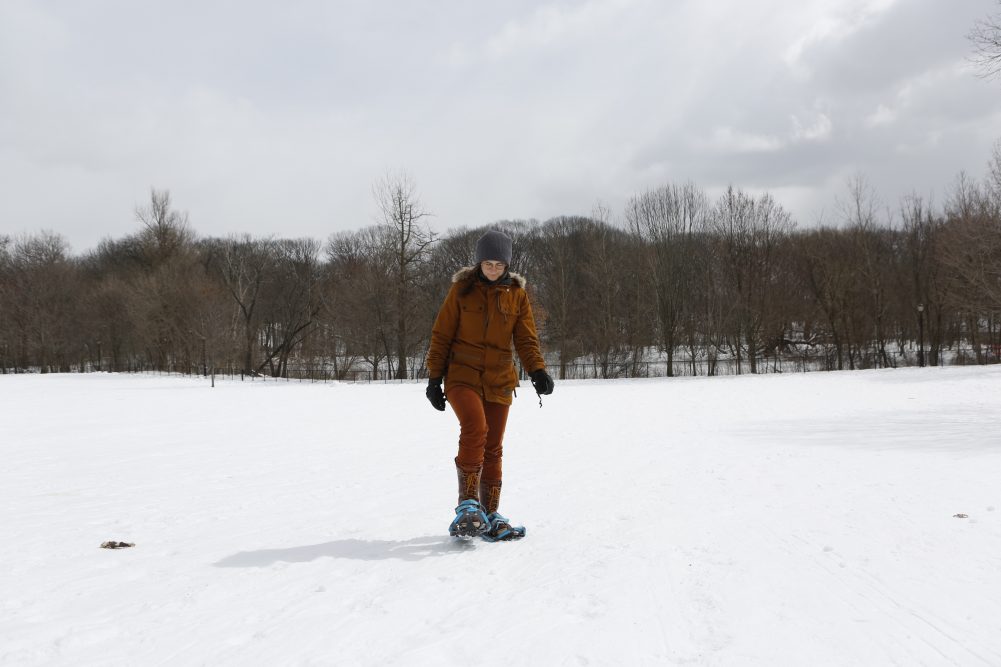 The sound of laughter often fills Prospect Park on snow days as children take sleds to the small local hills, lapping the natural rollercoaster as parents socialize with coffee and tea in their mittened hands.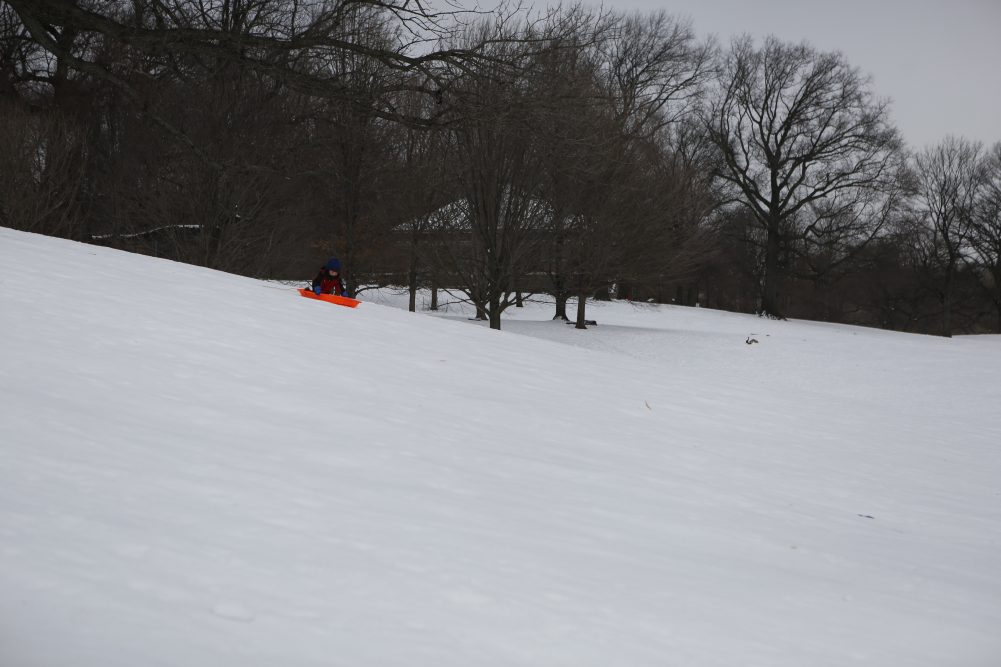 For those without a sled or snowshoes, a shovel and the desire for a workout offers space to build an igloo. In 2016, an enterprising resident even attempted to list their igloo on Airbnb.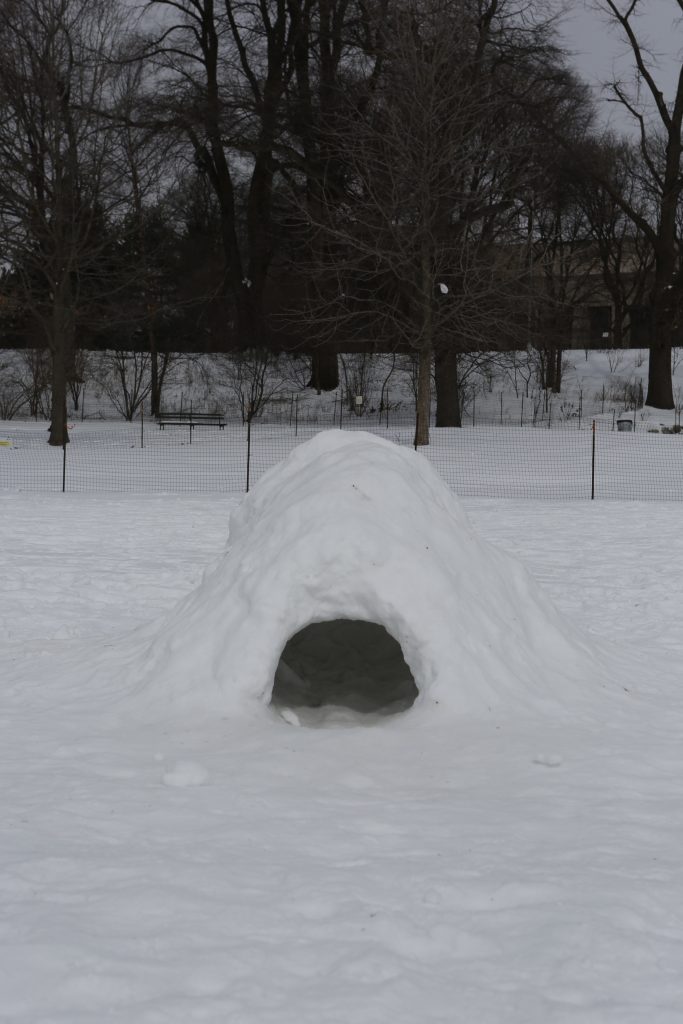 And of course, no snow day is truly complete without a snowman found throughout the parks in various sizes and locations. Here a snowman is the only intrepid New Yorker to sit on the frozen benches of the park.