Brunch joined mealtime vocabulary in 1895, after British author Guy Beringer made a public plea for a mid-morning Sunday feast. Still today, its actual origins are murky: claims of its birth come from all corners, from the Catholics' post-church meals and southern traditions of churchgoing and hunting to New York, where brunch seems the quintessential activity for both locals and travelers. The folklore may not give us a straight answer, but one thing's clear: New Yorkers know how to brunch. In Brooklyn, Manhattan's cool younger sibling, the tables are set with something memorable to offer every patron.
Juliette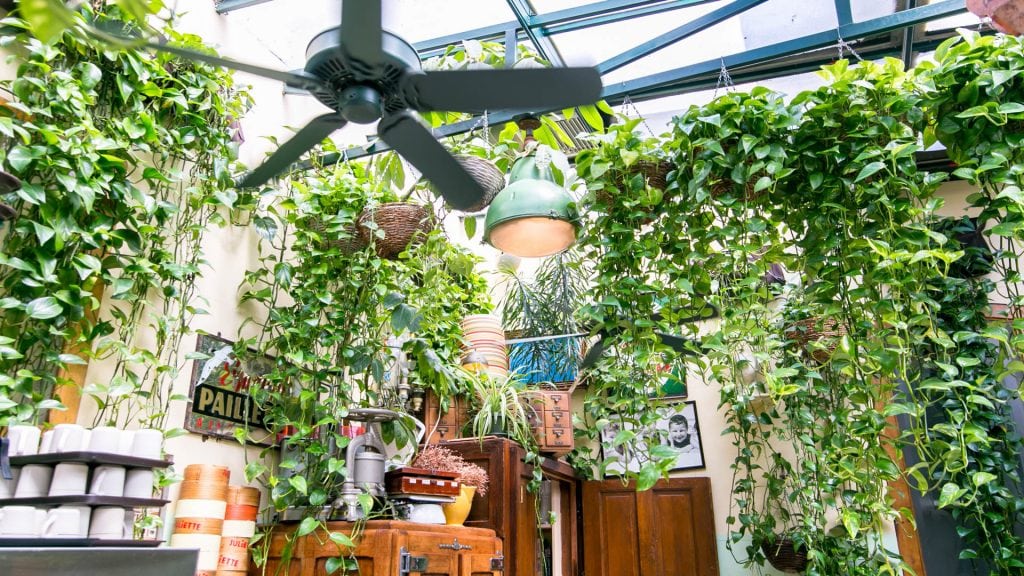 Williamsburg is in itself a trip around the world. Start the weekend off in the French tradition of Juliette, which sweeps you up in romance at first sight. The bistro–adorned with hanging potted plants, a skylight, and a sweet indoor nook–satisfies with joie de vivre and Bloody Marys. Order their crispy duck confit or eggs "forestière" for a delicious discovery of Juliette's language. French toast comes with a roasted banana twist, a croque monsieur is served on homemade brioche, and one bite of anything will right your world.
135 N 5th St, Brooklyn, NY 11249
Get here: Take the L train to Bedford Avenue
Chavela's
You know all about Taco Tuesday, but what about Sangria Saturday? Salsa Sunday? Celebrate the weekend with a spicy flare at Chavela's, an authentic Mexican restaurant serving up all the good stuff for the best meal of the week. Inside the rustic red setting is a lively atmosphere and a warm welcome of sangria and Mexican sweet bread as you deliberate the choices–breakfast enchiladas, huevos ahogados with jalapeno hollandaise sauce, or chilaquiles? It will revive your passion for Mexican food at all times of the day.
736 Franklin Ave, Brooklyn, NY 11238
Get here: Take the 2/4/5 train to Franklin Avenue, or the C train to Franklin Avenue and walk ten minutes
Maman Greenpoint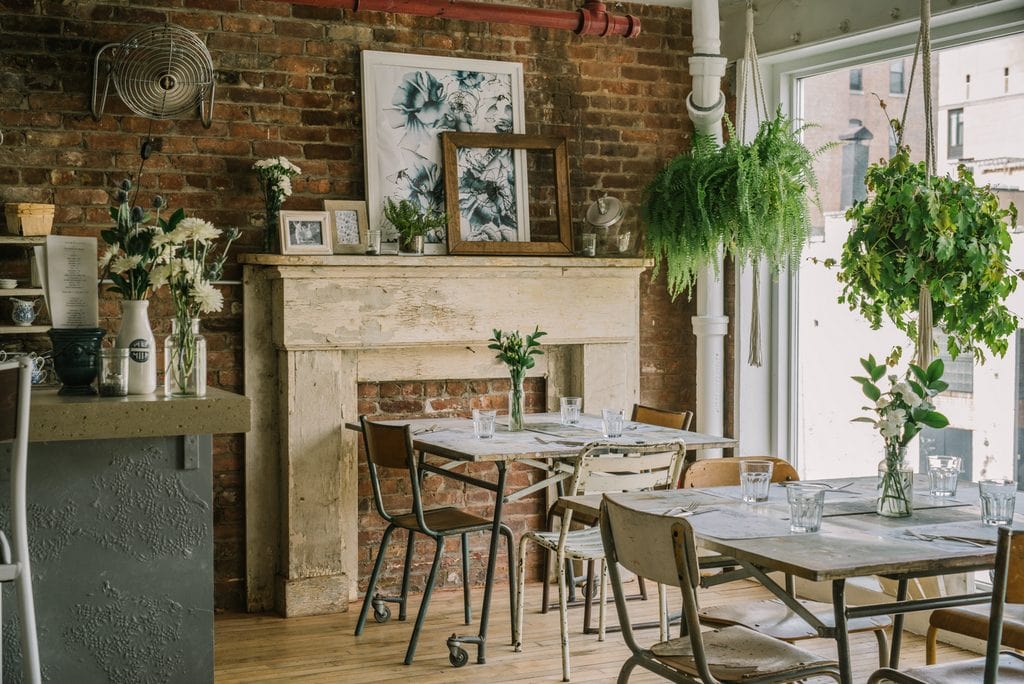 Maman Greenpoint is as shabby-chic as they come, with emphasis on the chic when it comes to their food. It's sheer whimsy as swing-like tables are strung to the ceiling, fine blue and white china complements sections wallpapered in a similarly floral design, and a pastry assortment for two graces the table in warm, flaky measures. Maman brings to life childhood favorites, both savory and sweet, from the south of France and North America. The dishes focus on the highest quality, locally sourced ingredients and highlight twists on classic french technique. 
Fall more in love as buttermilk pancakes with whipped ricotta, quiche lorraine, and mama's breakfast sandwich (complete with bourbon bacon jam) catch your rumbling stomach's eye. It's almost so beautiful you won't want to disturb the presentation–not without snapping a photo for Instagram, of course.
80 Kent St, Brooklyn, NY 11222
Get here: Take the G train to Greenpoint Avenue
Tom's Restaurant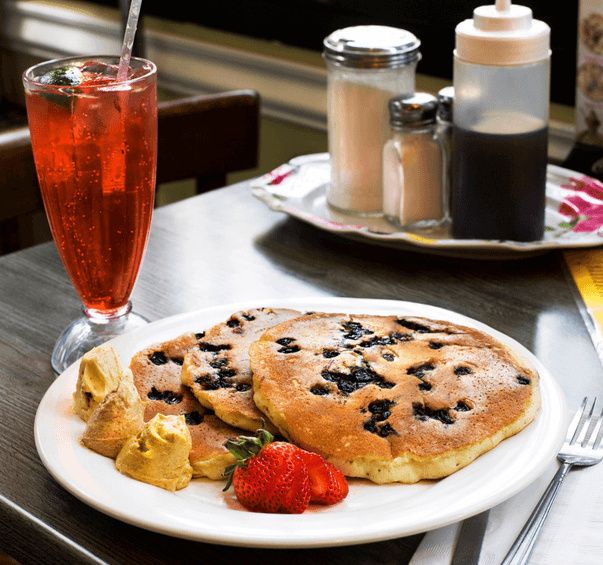 Whether you arrive at eight A.M or eight P.M., at Tom's you can still order streusel pancakes and a side of bacon and eggs. The family-owned establishment, situated in Prospect Heights, is a homey diner with a surprisingly short wait at brunch time and a menu with items like chocolate cake french toast and a pastrami omelette. For an endearing neighborhood classic to sidle up to, grab your friends, a booth, and a cup of coffee.
 782 Washington Ave, Brooklyn, NY 11238
Get here: Take the S Train to Park Place, or the 2/4/5 train to Franklin Avenue and walk ten minutes
Loosie's Cafe
Fuse Asian and American comfort food and you've got magic. Enter Chef Henry of Loosie's Cafe, whose brunch menu is modeled after the chef's Asian-American roots and the current diversity in American cuisine. Cure last night's headache with avocado toast with tofu and a soft poached egg or, yes, chicken and waffles. Mix and match tempura fried skate wing with beignets and whipped nutella, and brunch may never be the same again.
91A S 6th St, Brooklyn, NY 11249
Get here: Take the J/M train to Marcy Avenue and walk ten minutes
Five Leaves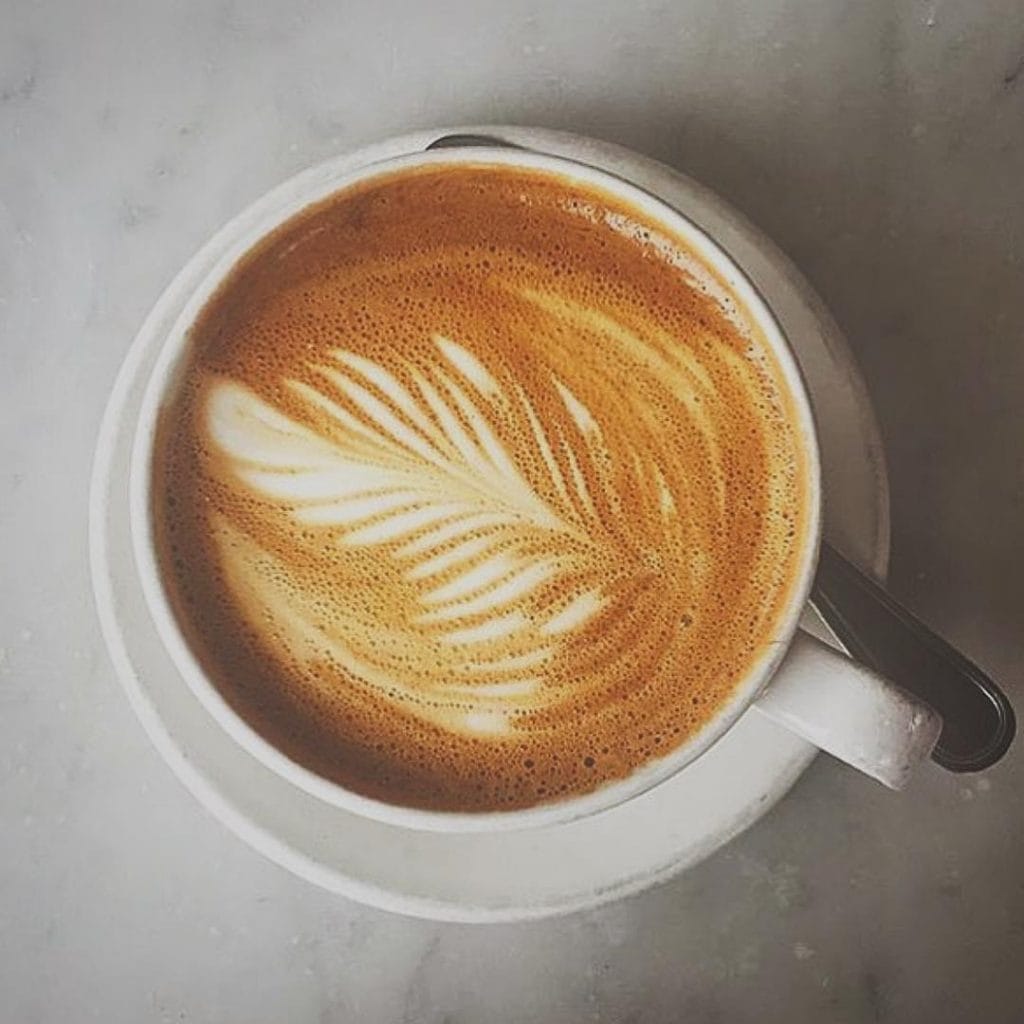 What do brûléed grapefruit, ricotta pancakes with honeycomb butter, and Moroccan scrambled eggs all have in common? They're served with a flourish at Five Leaves in Greenpoint. The Aussie-inspired bistro sources local produce, sustainable seafood, and free-range poultry for the highest quality dishes. An expansive menu appeals to every palate, including a heritage grain bowl, mushroom toast, local cheeseboard, and house cured arctic char. Throw in a cortado cappuccino for extra coziness.
18 Bedford Ave, Brooklyn, NY 11222
Get here: Take the G Train to Nassau Avenue
Images: Courtesy of the respective eateries 
Featured image: Maman Greenpoint
Lindsay is a new New Yorker, having grown up in Boston and lived in Dublin for a bit. Her soul is half mountain, half skyscraper, and she is moved by the breathless wonder of cultures and landscapes that make up the mosaic of our planet. Writing has been her passion since she was a little girl, and she still has dreams of becoming a ballerina someday. She loves cycling, donuts, art museums, and toting her camera everywhere. Find her blogging at ontherogueagain.com.