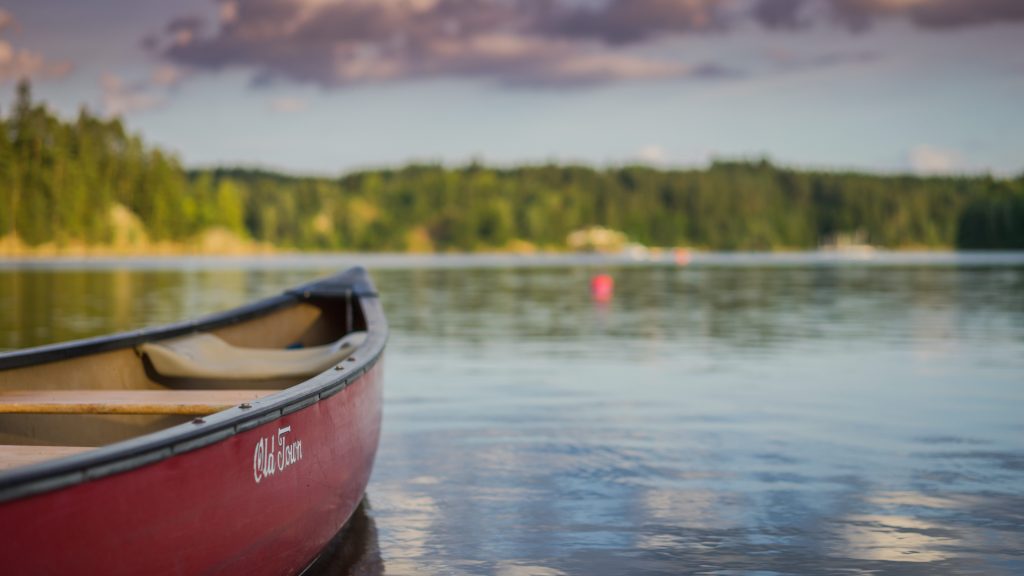 The Catskills have been a go-to for New Yorkers since the 1800's and continue to be a place for local getaways and outdoor adventure. While there are a few regularly scheduled buses to places like Kingston, it's notoriously challenging to get to this nearby haven without a car. That's why we're excited to share that our sister site, OutdoorFest, is hosting a weekend camping festival in the Catskills this September with not one, but two buses, running direct from Manhattan to the campgrounds.
The "Camp Fest" is billed as a weekend to show off all that is special about the region and will include workshops and adventures led by local outdoor guides. To get a sense of the upcoming OutdoorFest Upstate (September 14-16) and the backdrop of Greene County, we spoke with Jeff Vincent, owner and lead guide of Catskill Mountain Wild. Along with being a licensed New York State guide, Jeff has hiked the entirety of the Appalachian Trail (from Georgia to Maine) and is a 3500 club member.
We'll start with the big question – what's so special about The Great Northern Catskills?
This area of the Catskills has everything from views to trails to waterfalls. They're constantly adding new things like mountain bike trails and the fishing is great. The Great Northern Catskills (Greene County) has more miles of trails and more peaks than any other county in the Catskills. Plus, the Long Path goes through here which, means you could get here from NYC by foot (though it would take about three weeks).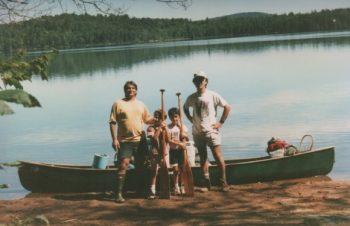 What was your childhood like growing up in the Catskills? Were the outdoors important?
My entire life I've been interested in the outdoors. I was a boy scout and did my first backpacking trip when I was five. I grew up basically on the Catskill Creek so when it was time to go outside and play, it was about fishing, swimming and canoeing on the water.
What is one tip you have for New Yorkers who want to explore the outdoors more?
Honestly, the most important part of going outside is making sure you're prepared. Do research before you go into the woods so you know where you're going and what to bring. I see a ton of people hiking in sandals or without a map. I always say to my clients that taking them out on the hike is not what I'm charging for, that part is all fun.  I'm charging for planning the hike and getting everything prepared in advance.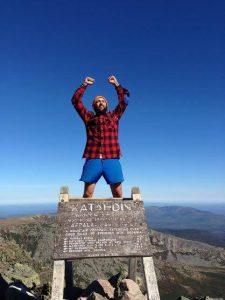 Speaking of planning, how did you plan for six months of backpacking on the Appalachian Trail?
At the beginning I overplanned and found that things didn't unfold the way I thought they would. I had scheduled a few packages to be mailed to myself along the trail and my hiking speed was a little off. From then, I took it a week at a time instead of six months ahead. Basically, it was like I was planning a one week backpacking trip every single week.
Why are you excited for OutdoorFest Upstate?
I'm excited because it's close to home and I love this area! I also think it'll be a cool community event because a bunch of different guides are coming together for the weekend. Plus, Camp Tri-mount is such a cool venue, we used to go there every year as a boy scout and I haven't been there in twenty years. I'm going to go through some old boxes to find old boy scout photos of me from back in the day to bring along.
What will you be leading?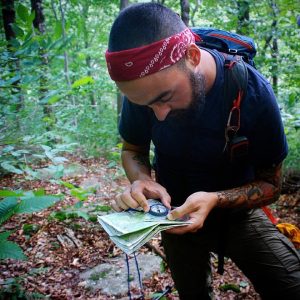 I will be doing a backpacking 101 workshop covering how to plan and what to take on a backpacking trip. I'll bring the gear I actually backpacked the Appalachian Trail with. That's really where I learned how to keep my pack light to get in more miles every day. I'll also be talking about the food I ate, how I stayed hydrated, and how to deal with weather conditions. Later in the day, I'll be doing fire building where everyone will have a chance to throw a spark. We'll use ferro rods, work on tinder bundles and prep for an awesome fire.
Any parting words?
The cool thing about the Catskills is that they are fairly close by – two hours north of the city! Because of that, everyone needs to make sure to clean up after yourself, and leave the woods the way you found it.
Join Jeff at OutdoorFest Upstate from September 14-16. Along with outdoor skills classes, you can go on a guided hike, a trail run, or do SUP yoga. At night, enjoy live music, s'mores, and campfires under the stars. Use the code "offmetro" to get 10% off.