Harriman State Park is arguably New York City's backyard being just an hour away and offering over 47,527 acres of state land to explore by foot, boat or bike.
Until recently, overnight stays at Harriman were limited to open air lean-tos or backpacking to a backcountry campsite. That changed in 2016 when the Appalachian Mountain Club debuted their brand new Corman Harriman Outdoor Center a $1 million project that renovated unused shelters and structures into a beautiful new lodge with cabins and bunkhouses.
This July, the Appalachian Mountain Club is reserving the entire center for a weekend long retreat for "Young Members" along the eastern sea-board.  The weekend offers everything from reading next to the lake to strenuous day hikes to learning how to canoe. And while our experiences with the AMC Young Members has mostly included 20 and 30 somethings, the club officially states that Young Members include anyone who's "young at heart".
And though we're sure the AMC would appreciate it, you do not need to be an official member to join in for the weekend.
The Backdrop: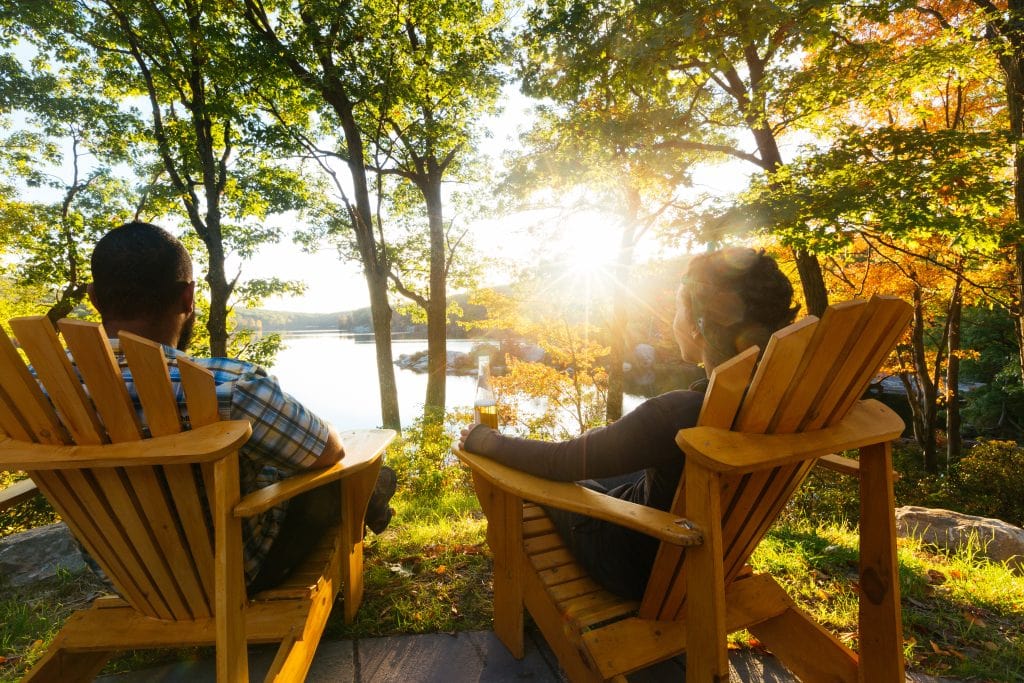 Harriman State Park is the second largest state park offering adventurers everything from trails to lakes to rocks for hiking, canoeing and climbing. What's amazing about this park is it's southern trailheads are within an hour of New York City, but once you arrive, you have acres of wilderness surrounding you. The hiking trails are the real gem of the park, with hundreds of miles to explore including the original section of the Appalachian Trail. These trails are built and maintained by the New York-New Jersey Trail Conference so we recommend snagging one of their Harriman Bear Mountain Map Sets before you go. If you're lucky enough to be exploring their in the summer, make sure to keep your eyes peeled for blueberries.
The Schedule: 

Your ticket includes everything you need to adventure from gear to instruction. There are miles of trails in your "backyard" and guided hikes and trail maintenance workshops. The outdoors center is located on a 44-acre lake and attendees can use any of the kayaks and canoes throughout the weekend for free. Or take a more relaxing approach to your weekend with sunrise yoga or just sitting on the dock enjoying the sunshine. Music, food, and bonfires are also included.
The Accommodations: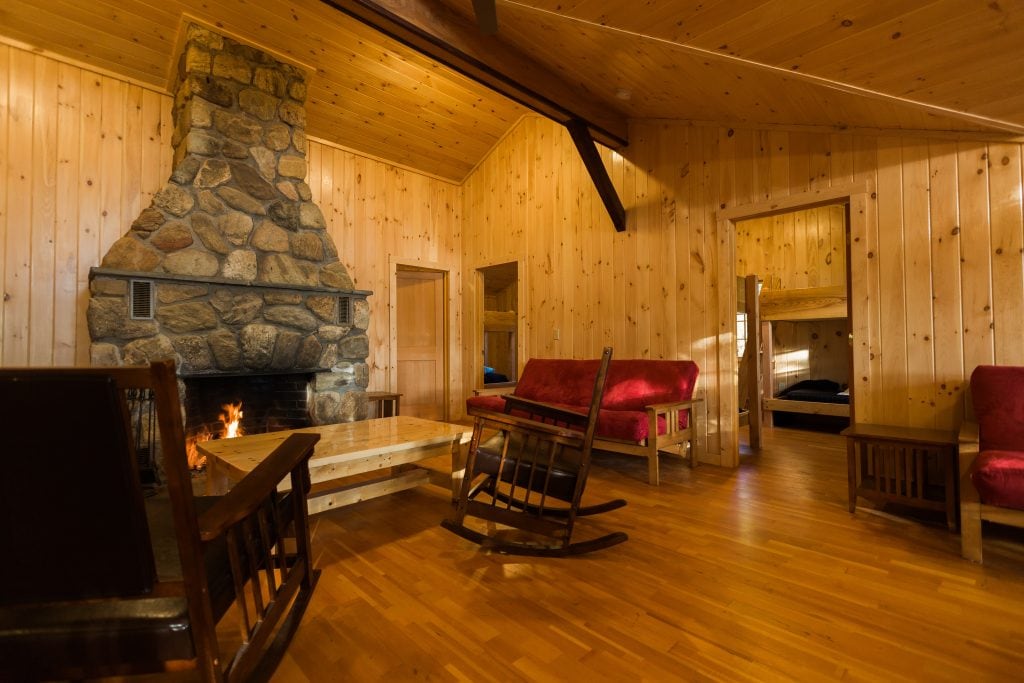 It's a choose your own adventure of accommodations at the retreat from the beautiful new lodge that includes common areas with couches to tent sites. There's an option for any New Yorker – even those of us who don't stock outdoor gear in our closets.
Note that the rooms in the lodges are shared, so be prepared to make a few new best friends.
The Appalachian Mountain Club

And if we haven't convinced you by now, there's one more detail that's important to mention. This event is produced by and raises money for the Appalachian Mountain Club. The AMC is a non-profit organization key to maintaining trails and providing low cost outdoor recreation opportunities to people of all ages and skill levels. Even if you can't make the July retreat, there are events every weekend with great carpool options, instruction and more.
How to get to Harriman from NYC 
Hop on the Metro-North to Tuxedo and then take the AMC shuttle ($5.00) to the Harriman Outdoor Center. It's that easy. Tickets start at $65 for a Saturday day pass, and go up to $160 for the weekend (staying in a cabin).