Amherst is the quintessential New England college town. It's jam-packed with institutions of higher learning, so intellectual curiosity is in the air. Literary traditions are a big deal and bookworms will be on a celestial cloud.
The liberal-leaning downtown is a pedestrian's delight with a bookstore, an indie movie theater, delectable dining options and a verdant town common. It's inexpensive to get here without a car and a robust bus network means car-free visitors will enjoy mobility.
Do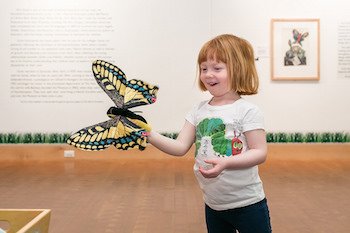 The Emily Dickinson Museum is ground zero for poetry lovers. Located in the house where the poet was born and lived much of her life, its mission is to educate visitors about Emily's life and work in a way that is modern and relevant.
The Yiddish Book Center has rescued more than a million Yiddish language books since it was founded in 1980. It is home to permanent exhibits on Yiddish and Jewish culture in addition to presenting a full plate of public programming including films, concerts, talks and family events.
Kids (and kids at heart) will be over the moon visiting the Eric Carle Museum of Picture Book Art. Founded by Eric Carle, the renowned author and illustrator of the classic children's book The Very Hungry Caterpillar, it is the first full-scale museum in the country devoted to picture book art. The highlight is the supply-rich art center, where museum educators provide a tranquil environment to create your own art.
Amherst Books is an independent bookshop. The collection is heavy on small press titles, literary journals and poetry. Readings and discussions are open to the public.
When you need to put down the reading glasses, Amherst Cinema is an independent nonprofit arts and education center screening hundreds of films annually. It is well regarded in cinephile circles and scores of international filmmakers journey here to present their work.
When even the most cerebral traveler craves physical activity, the car-free 11-mile Norwottuck Rail Trail hits the spot. Paved and pristinely maintained, it's a scenic ride to Northampton. Rent wheels at Laughing Dog Bicycles and away you'll go.
Eats + Drinks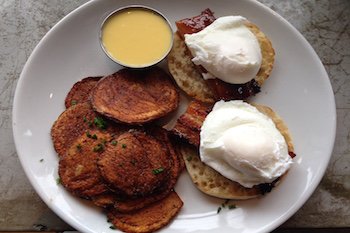 Voracious readers need nourishment and Amherst provides delicious sustenance.
Bread & Butter (closed), located in the historic North Amherst Mill District, focuses on breakfast and lunch made using local and seasonal ingredients. Feast on bread, bagels, and pastries, juicy roasted meats and house-cured sausages. Don't even think about not ordering the Pork Belly Benny, farm-fresh poached eggs served on an English muffin piled with maple-sriracha pork belly doused in luxurious Hollandaise sauce.
Osteria Vespa's owner Jonathan Welch recently returned to New England, ready for a quieter lifestyle and deeper connection to the land. He and his wife ran a farm stand in South Deerfield and managed The Farm Table in Bernardston before embarking on this latest venture with executive chef Thomas Schnapp. Osteria Vespa's menu is inspired by the history and culture of Italy, primarily Tuscany. A dash of pan-Mediterranean influence is thrown in for good measure. Fresh pasta is made daily and the accompanying from-scratch sauces use the highest quality, farm-fresh ingredients.
Stay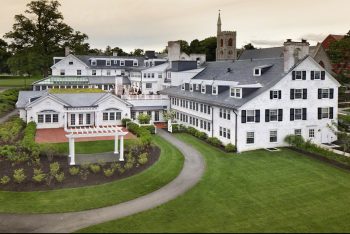 The historic Lord Jeffery Inn has been a treasured landmark since 1926. Recognized as a Silver LEED Certified hotel and member of Historic Hotels of America, The Lord Jeffery Inn remains dedicated to both environmental sustainability and historic preservation. Each of the 49 rooms offers modern amenities liberally sprinkled with Colonial charm. Public spaces are inviting, with a blazing fireplace in the well-stocked library tempting you to stay a while. The onsite restaurant, 30Boltwood, features local ingredients prepared with flair. The Boltwood burger, made with grass fed beef, is a hearty winner. If the weather cooperates sit outside on the sun-washed patio.
Insider Tips
Open to the public in the fall of 2016, the new Hitchcock Center for the Environment aspires to be the first living environmental education center in New England. The building aims to be an educator in its own right with performance imperatives including net zero energy and water, composting toilets and nontoxic and locally sourced building materials. They offer an array of inclusive public programming in an effort to foster ecological stewardship in the community and beyond.
To learn about the natural world while staying indoors, head to the Beneski Museum of Natural History located on the Amherst College campus. The collection includes an extensive array of dinosaur footprints and fossils, dazzling mineral specimens and immersive exhibits on the regional landscape through geologic time.
Get to Amherst from NYC
Peter Pan and Megabus have multiple daily departures from NYC. The ride takes under four hours.
The Pioneer Valley Transit Authority serves Amherst and connects it communities in the area.
For additional information, go to visithampshirecounty.com
Photo credits: Lynne Graves, the Lord Jeffrey Inn, the Eric Carle Museum and the author