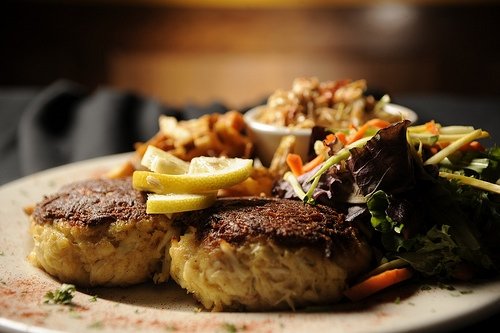 What: Restaurant Week in Baltimore
When: August 7-16
Where: Baltimore
Why: It seems like every city is jumping on the Restaurant Week bandwagon. But Baltimore, thanks to its traditional regional cuisine and burgeoning dining districts like Fell's Point and Mount Vernon, is a particularly enticing place for prix fixe fun this August. More than 90 restaurants are on board for this season's culinary blow out, with three-course dinners going for $30.09 and lunch priced at $20.09.
Unlike in New York, where finding a Restaurant Week table can be just about impossible, Baltimore's participating restaurants have plenty of availability, as long as you reserve early. At last check, Cinghiale in Fells Point, which Food & Wine praised in 2008 for its excellent wine list, still has weekend tables for 8:00 p.m. and the Mount Vernon classic Sascha's 527 only recently started taking rezzies.
Now that you've entered blue crab turf, take advantage of what this Mid-Atlantic region does best with the Crab Soup Stakes. Stop by Harborplace Ampitheater, taste cream of crab and vegetable crab soups, and vote for your favorite.
How to get there: Both Amtrak and BoltBus stop at Baltimore's Penn Station, at 1515 N. Charles St. Check schedules and fares at amtrak.com and boltbus.com. Baltimore's MTA operates a wide reaching bus and rail system that can get you from Penn Station to just about anywhere. Plan your trip at mtamaryland.com.
For a list of Baltimore Restaurant Week participants, visit baltimorerestaurantweek.com.