Just designated the United States' first World Heritage City, Philadelphia is savoring its moment in the spotlight. None other than the Pope dropped by this past September and the Democratic National Convention is arriving this summer, further solidifying the "it" factor.

Philly is the birthplace of our own democracy and the ghosts of Betsy Ross and Ben Franklin will tantalize history buffs. For those who prefer to focus on the present, this city is bursting with the shiny and new. Hotels, restaurants, attractions, green transportation and fashion-forward shopping are guaranteed to please city-savvy visitors.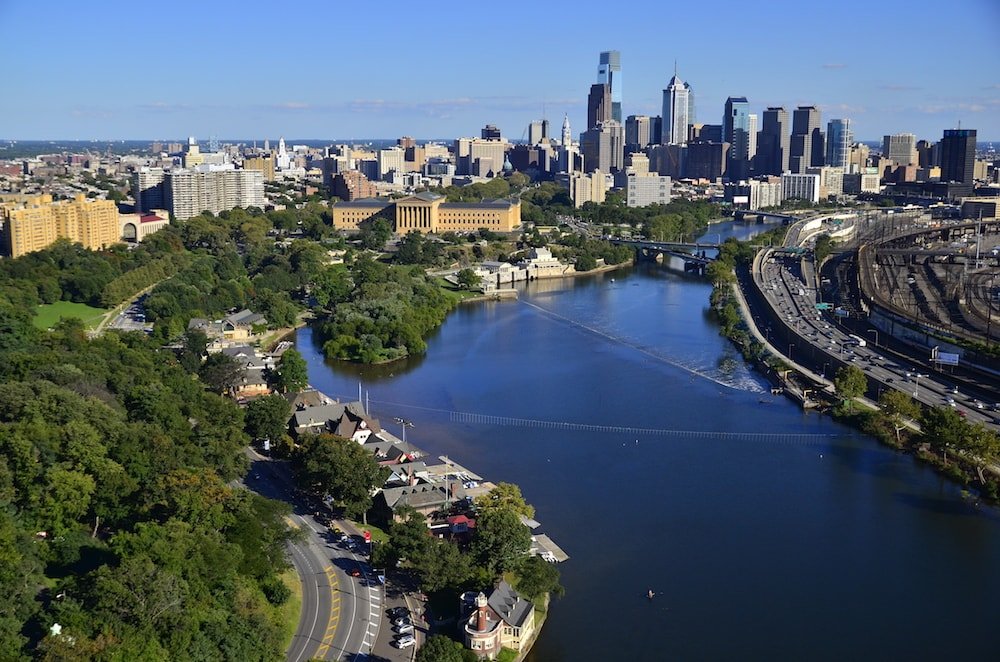 Do: One Liberty Observation Deck
Get a view from the top at Philly's newest (and tallest) attraction. The 57th floor observation deck gives visitors expansive views from 883 feet in the air. Huge windows provide photo-worthy images of spectacular scenery. High-tech touch screens allow you to customize the experience by zooming in on various points of interest. The skyline, bridges and iconic statues that capture this city's spirit are all visible on a clear day. Bring the kids.

Cycle: Indego Bike Share
Pedal power has come to the City of Brotherly Love. Philadelphia's miles of urban bike lanes have long attracted cyclists, but the city is finally home to a comprehensive bike share program, Indego. 600 sparkling blue bikes are available at 60 solar-powered kiosks scattered around town. Pay $4 for a 30-minute ride or purchase a 30-day membership for $15, which incudes unlimited one-hour rides.
Shop: Rittenhouse Square
The Rittenhouse Square neighborhood is brimming with boutiques selling curated collections. If you need an incentive, clothing is tax-free in Philly. The sister-team behind ellelauri design their own line of simple, sophisticated garments manufactured in the U.S. and worn by celebs like Jessica Alba and Mrs. Kanye West. They showcase talented local designers, so you'll find an eclectic mix with the common thread of elegance, approachability and attainable price tags. Fashionistas with deep pockets flock to Joan Shepp's exquisite store. She promotes cutting-edge designers (think Issey Miyake and Philip Lim) and features meticulously styled displays that look plucked straight out of the Met's Costume Institute.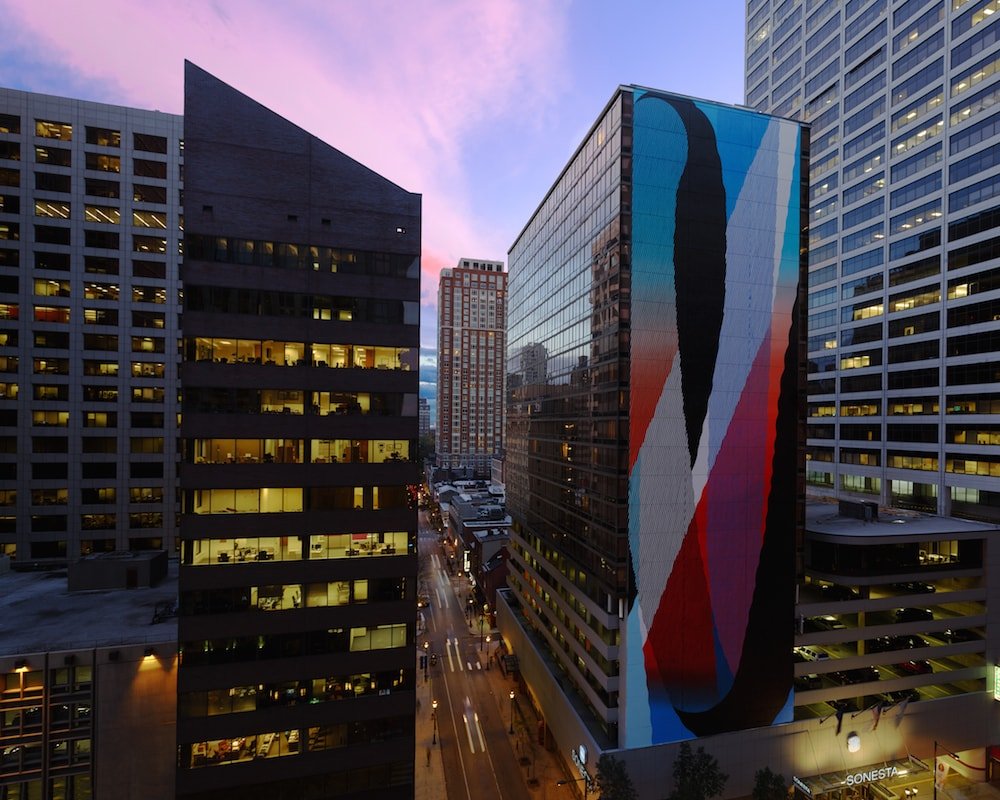 Stay: Sonesta Philadelphia Downtown
The Sonesta recently completed a major league enhancement. Design-forward rooms with sophisticated flair and a spacious rooftop pool are just a few of its polished perks. The Market Street location is unbeatable. This city's appreciation for the arts runs deep, so it's entirely fitting that the Sonesta integrates art into its aesthetic. They have partnered with the Center for Emerging Visual Artists to expose the work of up-and-coming local artists in the lobby's rotating gallery. The Sonesta's exterior is graced with an eye-catching 22-story mural. They've joined forces with the City of Philadelphia Mural Arts program to create this masterful public work that perfectly expresses the city's dual commitment to public art and urban renewal.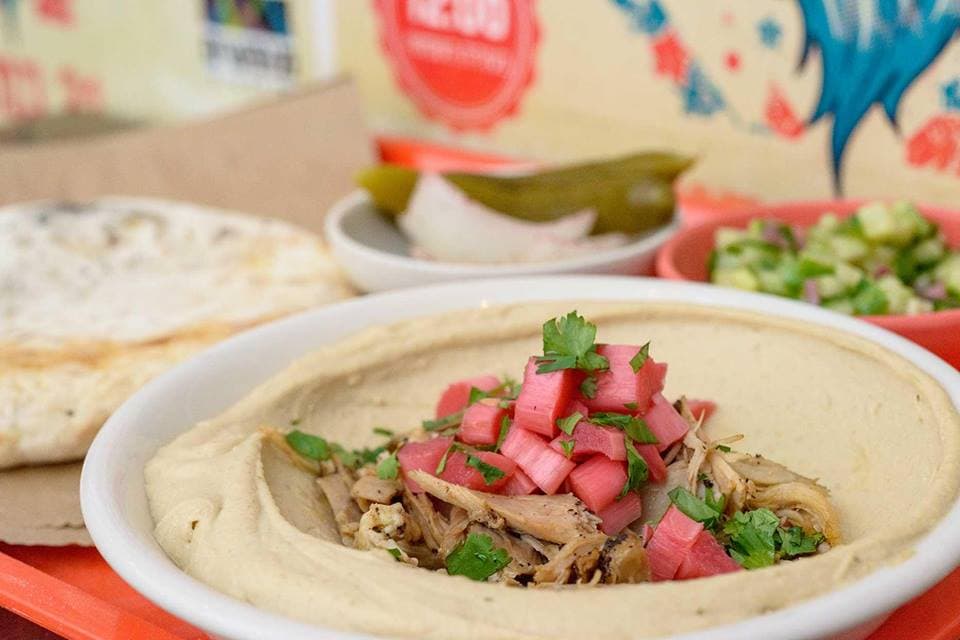 Eat: Dizengoff
Israeli food takes the plate at Dizengoff. Scores of hummus variations (with ground lamb, tomato pepper salad and Sephardic slow-cooked egg) served on platters with fresh-baked pita, salads and yummy Israeli-style pickles, are drawing big crowds. The atmosphere is super casual, just right for a fast and fortifying bite.
Get Here: Amtrak, Megabus and Bolt will whisk you from NYC to Philly in two hours or less. For more information, consult our Philadelphia Transportation Guide. For additional information, head to www.visitphilly.com.
Photo credits: J. Fusco, B. Krist and M.Fischetti for VISIT PHILADELPHIA and James  
Allison is a native New Yorker, who has lived in Rome, Tuscany, Melbourne, Toronto and Los Angeles. She frequently contributes travel pieces to Family Travel Forum, using her own children as guinea pigs as they travel the globe. She is fluent in Italian and Spanish and laughably adequate in French. Her background as an Early Childhood Educator gives her an added understanding of what it takes to travel with kids in tow. She firmly believes that the most important part of education takes place outside of the classroom, on the road, around the world. She never misses a chance to sample local delicacies, as her love for travel goes hand-in-hand with her love for food and wine. Follow Allison at @gourmetrav.