Grenada is graced with unspoiled beaches and turquoise water, but stunning shorelines are only part of the story. This Caribbean island packs a punch of diversity into its diminutive size. It's blessed with colorful flora, fauna and locals who warmly welcome visitors. The aroma of homegrown nutmeg, cloves and cinnamon delicately perfume the balmy breezes, earning it the well-deserved nickname, the Spice Island.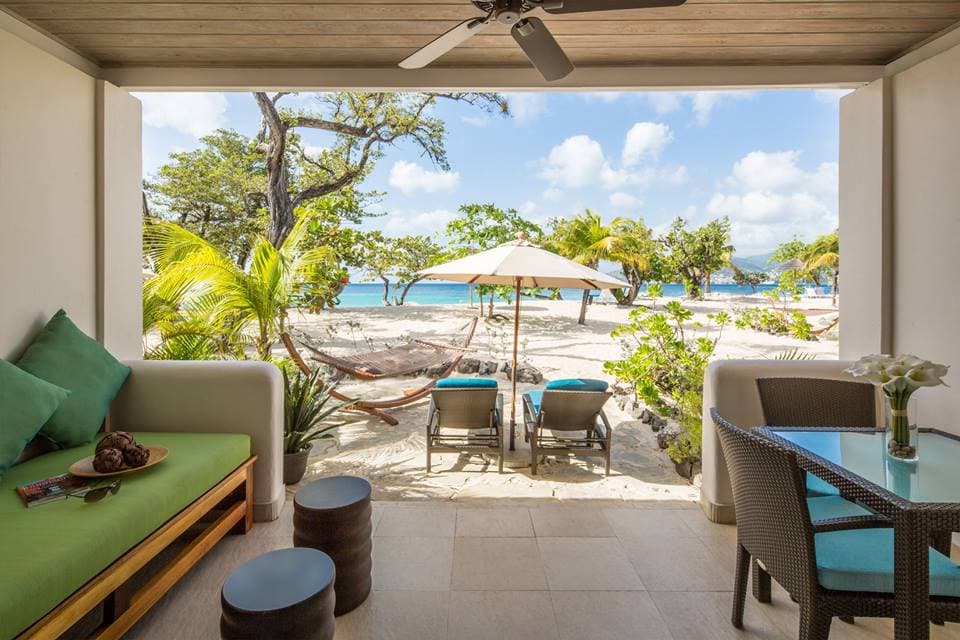 Grenada is now easy for New Yorkers to reach, thanks to new nonstop service (from $551/roundtrip) on JetBlue. Depart JFK in the early morning and in less than four hours you'll touch down in paradise. Several of the island's top hotels are only minutes from the airport. Book a room at Sandals La Source on stunning Pink Gin Beach or the elegant Spice Island Beach Resort on Grand Anse Beach and you'll be luxuriating in the gentle surf before lunch.
You could gaze at the sea for hours, but the island merits exploration and its compact size makes it easy. Grand Etang National Park is nestled in the lush interior. This pristine rainforest and wildlife sanctuary is loaded with exotic birds, Mona monkeys and tropical vegetation. Refresh under the cascade of flowing water at one of Grenada's scenic waterfalls. Annadale Falls are easy to reach via a paved pathway.
Lovers of libations will want to visit the River Antoine Rum Distillery, the oldest functioning water-propelled distillery in the entire Caribbean. Tantalize your taste buds at Belmont Estates. This organic farm and restaurant gives guests a first-hand glimpse of how passionate Grenadians are about preserving their traditional agricultural methods.
The Spice Isle is a diver's dream, home to a magnificent coral reef and several dozen shipwrecks. The world's first underwater sculpture park is here, so grab a snorkel mask and check out this artistic wonder.
Your hotel can provide transportation to all attractions or be adventurous and hop on the inexpensive local bus. To help plan your visit, go to www.Grenadagrenadines.com
Allison is a native New Yorker, who has lived in Rome, Tuscany, Melbourne, Toronto and Los Angeles. She frequently contributes travel pieces to Family Travel Forum, using her own children as guinea pigs as they travel the globe. She is fluent in Italian and Spanish and laughably adequate in French. Her background as an Early Childhood Educator gives her an added understanding of what it takes to travel with kids in tow. She firmly believes that the most important part of education takes place outside of the classroom, on the road, around the world. She never misses a chance to sample local delicacies, as her love for travel goes hand-in-hand with her love for food and wine. Follow Allison at @gourmetrav.