If you've never experienced Québec Carnival, this is the year to go. Since first taking place in 1955, the fête has evolved to become one of the greatest winter celebrations in the world.
Here are the 10 best things to do during Québec Carnival 2019 from February 8 to 17.
Watch extreme canoeing
Thrill seekers gather to watch courageous athletes take on the St. Lawrence River's icy waters in their canoes on Sunday, February 8th.
Wear a bathing suit
Are you crazy enough to wear a bathing suit in the middle of winter? Accompany Bonhomme Carnaval and other brave participants with only your bathing suit at the annual snow bath. A volleyball court will be set up on the snow on the Plains of Abraham to show everyone that Carnival attendees are up for anything.
Get a drink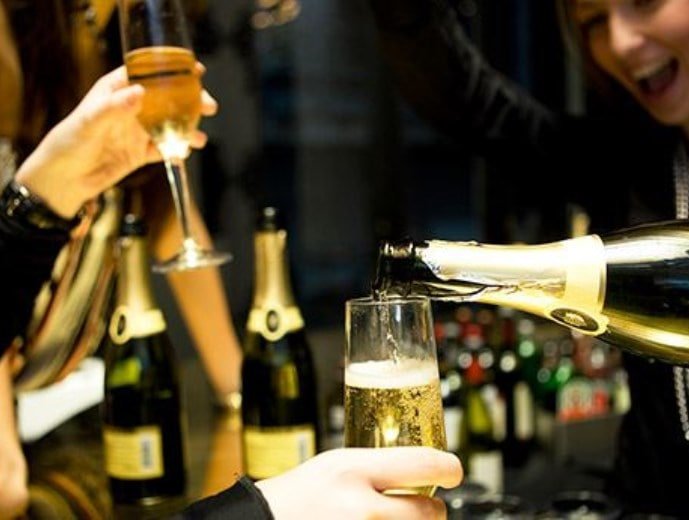 Bulles, Whisky et Cie will showcase more than 100 products and cocktails in a festive atmosphere with industry experts and scotch and whiskey enthusiasts at the Le Concorde Hotel ballroom. Access to this event, held on February 8th and 9th, costs $25 per day.
Have fun with the kids
Quartier Petit Champlain is a dreamy escape for the whole family to enjoy. Parc Félix-Leclerc and parc Petit Champlain become a truewinter wonderlands with ice sculptures, music, games and other Carnival activities specially created for the event. Join the party and discover the dazzling universe of the winter King, Bonhomme Carnaval!
Get warm

One thing is certain, it will be cold in Québec City during the winter Carnival. The best place to get warm is along the Grand Allée. Nightly you'll find it a place to enjoy a cozy fire, a marshmallow bar and some northern brews.
Take a selfie

The best selfies are taken in front of the renowned Château Frontenac, the most photographed hotel in the world.
Enjoy a romantic dinner with a view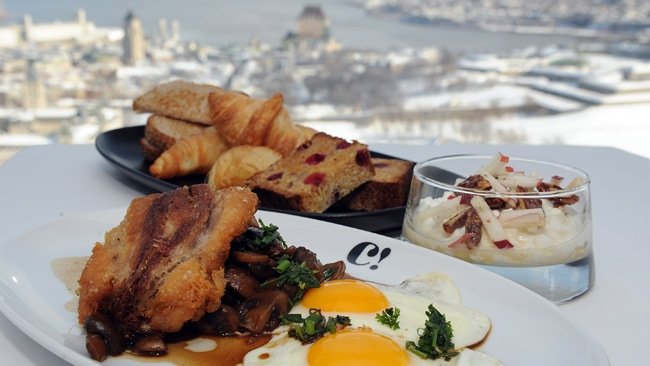 Ciel! Bistro-Bar is the only rotating restaurant in the city and offers a breathtaking 360° view of Québec City.
Attend a concert
Relax in the SAQ Bistro, and enjoy daily shows from Quebec's best folk singers. From 1pm to 3pm, this is the best place to hear live music and unwind with friends.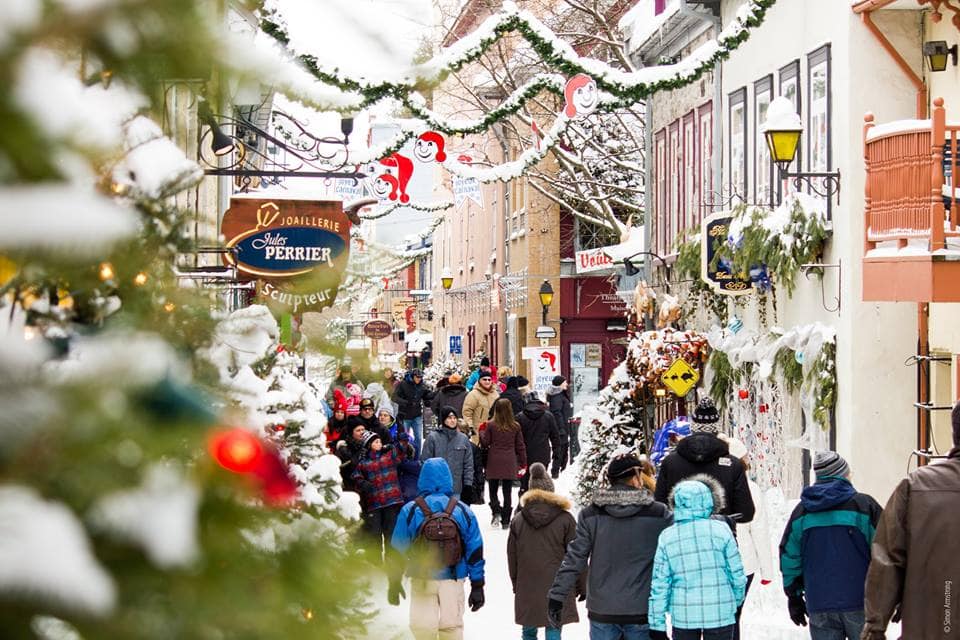 For more event information and things to do around town, visit carnaval.qc.ca. For accommodations, a number of hotels throughout Quebec City are offering special effigy packages from $159 during Carnival.
How to get there: Take Amtrak to Montreal, then transfer to VIA Rail Canada trains for Québec City. It takes approximately 14 hours, but the scenery is an arctic dream. Those seeking a more express route can fly. United flies non-stop from Newark, or various airlines fly from LaGuardia and JFK (always with a stopover in Montreal or Toronto). From Jean-Lesage International Airport, a taxi is your best bet into downtown and should cost around $35. You can make your way around town riding the Ecolobus, which loops the city and runs on electricity. The funicular will give you an aerial view as you travel between the Upper and Lower towns.