Last summer, JetBlue launched a direct two-hour flight from JFK to Hyannis. As of June 2015, you can snag flights for $100 roundtrip, making this service the best way to make the most of a quick getaway to the Cape.
On a recent city break, we boarded an Embraer E190 and set out with a camera and a little vacation time on our hands. Here, we captured some relaxing ways to enjoy Cape Cod on your next breezy escape from NYC.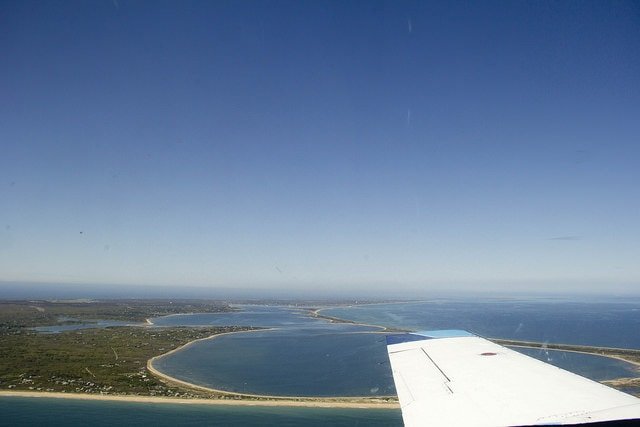 Flying high in Cape Cod.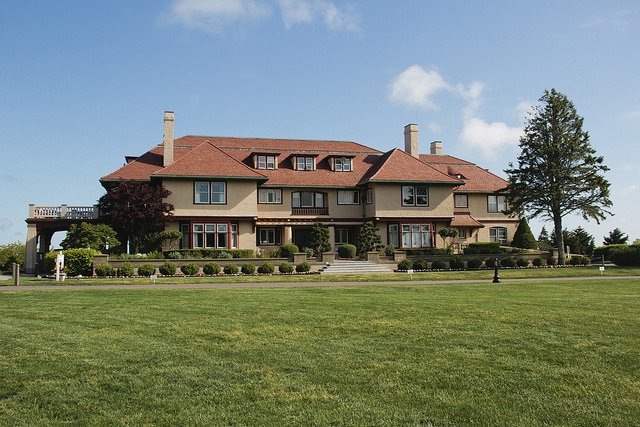 Ocean Edge, Cape Cod's largest resort, offers 11 tennis courts, a golf course, access to 26 miles of biking trails, an oceanfront restaurant and an old fashioned English pub.
Bay Pines Beach is a private beach reserved for guests staying on the mansion side of Ocean Edge. This is one of the quietest—and warmest—beaches on the Cape. For an additional $50, Ocean Edge provides guests access to six beaches and two freshwater ponds.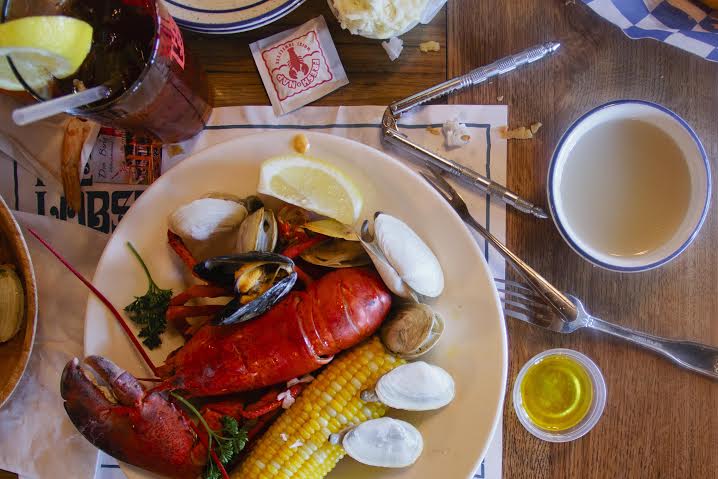 Located in Orleans, the Lobster Claw is a popular family-friendly seafood restaurant among tourists and locals. Try the shrimp Bloody Mary and, of course, the lobster.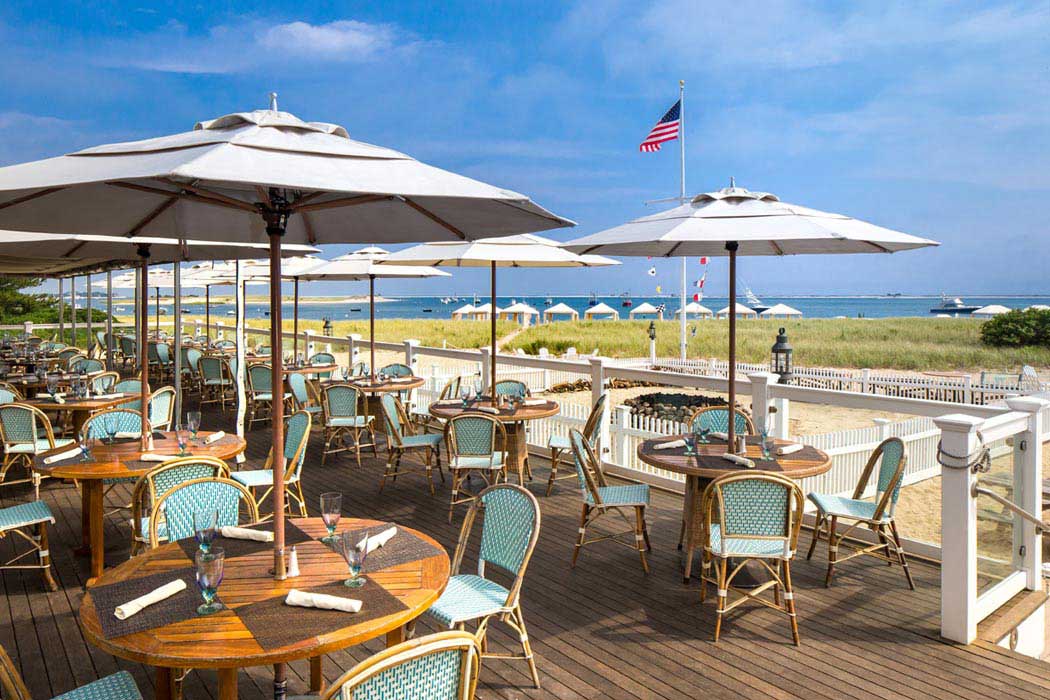 The Beach House at Chatham Bars Inn has beautiful views and the Shark's Bite, a red white and blue piña colada worth ordering more than once.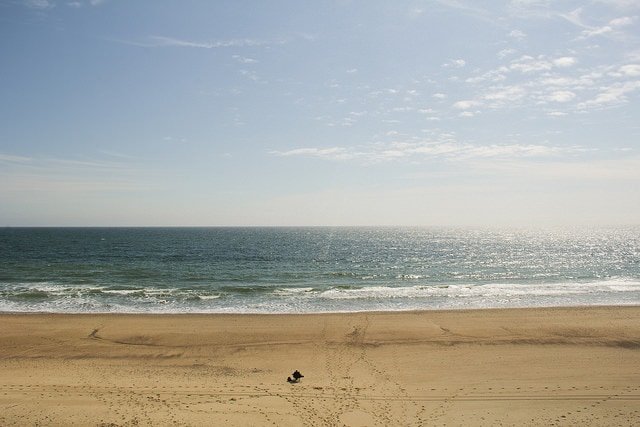 One of the most stunning stretches of beach on Cape Cod is Nauset Beach. With seemingly endless miles of sand, you are bound to find a space—and spot a seal—even during the high season. Make a stop at Liam's Clam Shack to order the best onion rings and clam fritters on the Cape.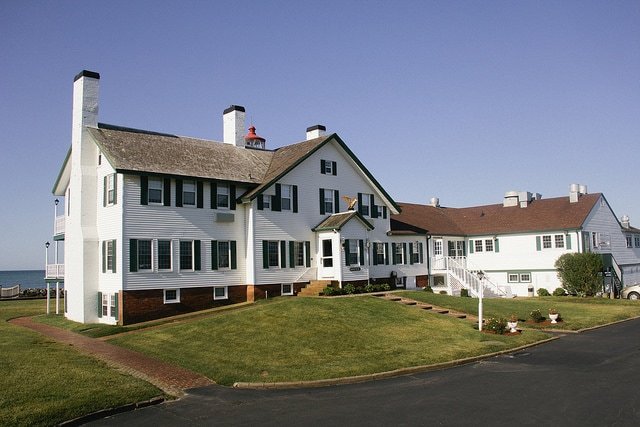 The LightHouse Inn located in West Dennis offers nine secluded oceanfront acres. With quaint Cape Cod style guest cottages, heated pools and a playground, this is the perfect place for families and couples to unwind.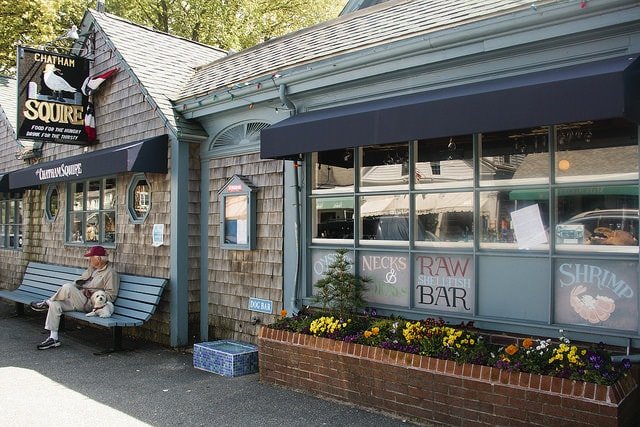 We found locals like to gather for a beer at Chatham Squire Restaurant and Tavern. On the right night, you can catch live Irish music and local bands like Funktapuss.
Finding a kayak in Cape Cod is as easy as finding a good seafood place. In Provincetown at Venture Athletics, you can rent out kayaks and paddle boards for $30-50 for up to four hours of water time.
Rent a bike at Arnold's in Provincetown, then pedal a hilly 5.25 mile loop starting at the Province Lands Visitor Center. On the path, you'll see both the shady Beech Forest and wild dunes.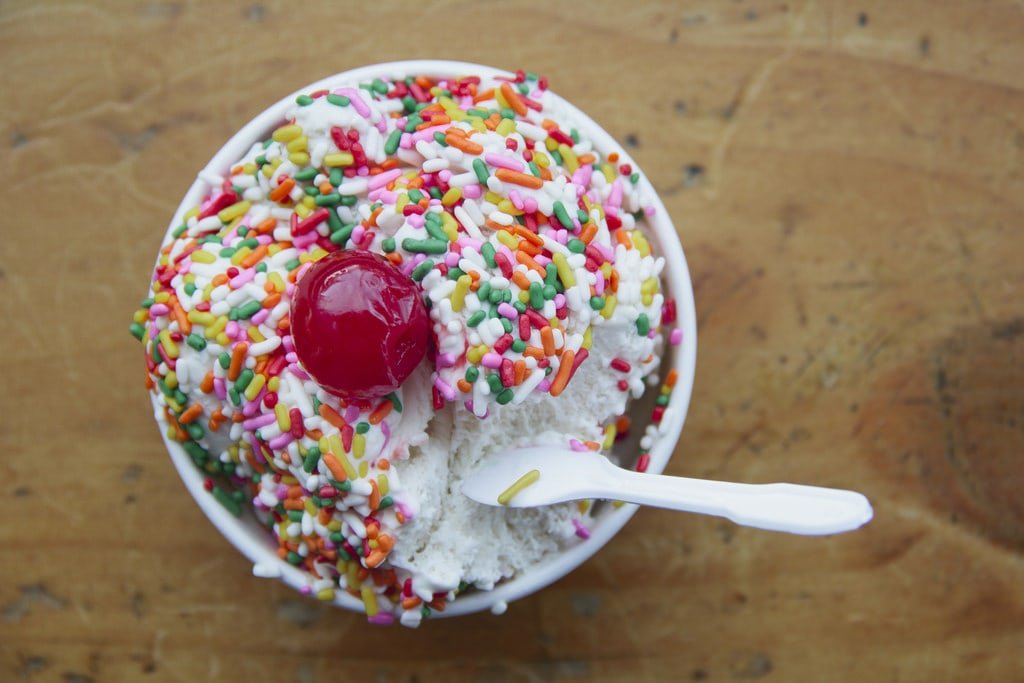 Bring your sweet tooth to Lewis Brothers for the best homemade ice cream in Provincetown.
A must-do experience in Provincetown is Art's Dune Tours, a family-run business that has been taking visitors on tours since 1946. Learn the history of 'dune shacks' that were once occupied by artists and writers such as E.E. Cummings, Jackson Pollock, and Tennessee Williams.
Check JetBlue for up-to-the-minute service announcements. Upon landing in Hyannis, there is ample public transportation to Martha's Vineyard, Provincetown, and Nantucket. For directions to JFK, consult our airport transit guide. For more info on things to do, upcoming events, and how to get around, visit capecodchamber.org.
Photos by Emily Olson. The Beach House courtesy of the Chatham Bars Inn.