"Charlotte is whatever you want it to be," slurred a jovial, former New Yorker I met at The Thirsty Beaver my first night in town.
Throughout my weekend I continued to collect equally vague albeit surprisingly accurate mantras. Another was, "No one who lives here is from here." Charlotte is very much a town of collected people, clustering in little neighborhoods, bringing the best of where they came from. The result is a pleasant cocktail of southern charm and cosmopolitan flair.
You can go from one extreme, like the U.S. National Whitewater Center, a haven for outdoorsy thrill-seekers, to the other end of the spectrum at The Asbury, a posh modern restaurant, then end your night at the diviest dive bar you've ever stepped foot in and not want to run in the other direction.
Speaking of running, everyone here is an avid jogger. I was told this is due to the great weather, beautiful neighborhoods and hearty local appetite for all things fried and cheesy. During my weekend in Charlotte, I found myself thinking very often, they live a very nice life here.
The Must Do's
7th Street Public Market is a collective (think miniature Brooklyn Flea) in downtown Charlotte where you can shop, eat, drink and stay awhile. This non-profit organization brings in fresh entrepreneurial talent, acting as an incubator, giving the small businesses their wings. Included in the mix is Small Keys, a bath and beauty shop that makes lotions and other potions, some with local beer, and all incredibly ornate from the speckled soaps to the fragile wrappings.
NoDa, short for North Davidson, is a stretch near downtown known for some of the hippest eateries and breweries. The star here is NoDa Brewing Company, who were happy to announce their 2014 World Beer Cup Gold Award in the American Style IPA category for their delightful Hop, Drop n' Roll. Locals come to sit and soak in the atmosphere, which is decidedly unlike most bars in the sense that you're not supposed to drink to get drunk. The ambiance is calm and sophisticated—the brewery operates mainly as a tasting room, closing before anyone can have too many, with a variety of food trucks conveniently parked outside many nights.
The Eats
Wander into Amelie's French Bakery in NoDa for a pastry or a sandwich, whatever the hour. The quirky decor and 24 hour policy make it a popular hangout for students, and it's easy to see why: It's dressed as your wacky aunt's apartment, but with sexier food—it is particularly famous for a salted caramel brownie.
Journey into the Fourth Ward, a neighborhood tucked just off the downtown area but with a very different feel. It's all colorful Victorian homes and quaint streets here, with the no-frills Alexander Michael's pub and restaurant at its heart. If you have another pastry hankering, The Fourth Ward Bread Co (closed) offered an industrial contrast to the 'hood with coffee and treats. It boasts the South's own iteration of the cronut, the…Kronut—basically a deep fried croissant well-decorated with cinnamon and sugar, and every bit as delicious as it sounds.
For something a bit meatier, in the offbeat South End, Mac's Speed Shop serves world class BBQ indoors, and on the fine April afternoon I attended, outdoors at picnic tables as well. Try the pulled pork, a North Carolina staple, and savor the biker atmosphere.
The Digs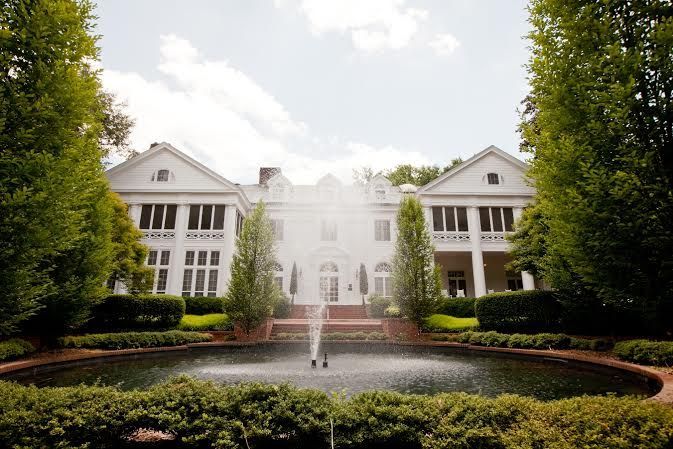 A 10-minute walk from the Bechtler Museum of Modern Art, The Dunhill Hotel has a boutique-y feel in a prime downtown location—the beautiful old building is a welcome vintage gem in a sea of sparkling concrete and slick window displays. The locally-sourced breakfast at The Asbury downstairs is good enough to slow down your day by at least a couple hours.
The city doesn't give off that Southern romantic air until you get to the sprawling homes and towering willow trees around The Duke Mansion, a historic inn. Even if you don't shack up here, come to walk the grounds—truly marvelous in a Midnight in the Garden of Good and Evil kind of way.
The Local Tip
Head to Plaza Midwood, the latest quirky pop-up neighborhood. Locals make The Thirsty Beaver whatever they want it to be. Stocked with a Ms. PacMan machine, pool tables, and an infamous NASCAR Hall of Fame photo that may make you blush, on the night I happened to visit, it hosted a weathered solo artist performing to the small crowd all the way from Pismo Beach, California. I've never made so many friends and so fast as I did in Charlotte, North Carolina.
How to Get There and Around
Explore Charlotte on two wheels with a bike from B-Cycle, their version of CitiBike. You can easily get around town this way, just be careful of the lack of bike lanes as you venture to other 'hoods. Then again, people are a little more polite in Charlotte.
If you want to tour the best of the breweries, get a designated driver on a Charlotte Brews Cruise. You can book for groups or individuals and your friendly guide will take good care of you.
For ziplining, rock climbing or one of the many music festivals at the The National Whitewater Center, you will need to hire a taxi. Try the ridesharing app Lyft, and look out for the car with a pink furry mustache.
Charlotte Douglas International Airport is a short two hour flight from any NYC airport, or a long, leisurely train ride on Amtrak. On arrival, take The Sprinter bus downtown for a cheap $2. The LYNX Light Rail can also help you get around town during your visit.
 Photos: James Willamor, CRVA/Visit Charlotte, Carly Pifer, bz3rk, Mac's Speed Shop, B-Cycle
Carly Pifer is a freelance writer who has been known to follow whims inspired by romantic movie scenes or colorful street style shots to India, Japan, Tunisia and Argentina. After stints living in Seoul, Boston, Paris and Los Angeles, writing and searching for something intangible, she landed somewhat steadily in Brooklyn and has begun to find inspiration in her more immediate surroundings (and also the permanence of her bookshelf). She writes about fashion for Refinery29 and has been known to pack an outfit per day on backpacking trips. Please visit her website to read her travel diaries and other writing on the web at www.carlypifer.com or follow her on instagram .