Baked beans, Parker House rolls and Boston cream pie are part of Boston's culinary tradition. While these reliable hometown favorites inspire local pride, adventurous chefs are garnering much-merited attention, putting Boston on top of the gastronomic map. Geography hasn't hurt Beantown, with its long coastline offering a jackpot of succulent seafood. The city's ethnic diversity further ignites the foodie fire, adding international flavor and flair. Meet eight food-charged reasons to hop the next train or bus to Boston.
Academic Gourmet Getaway
Didn't make it to Spain before the world-famous elBulli restaurant shut its doors for good in 2011?  No problemo, its cutting-edge spirit lives on at the "Innovation in the Art of Food: Chef Ferran Adrià" exhibit at the Museum of Science. Immerse yourself in the imaginative and ingenious world of Adrià. Widely regarded as the world's greatest chef and the father of molecular gastronomy, Adrià revolutionized the way food is created and consumed. A visit to the exhibit will help you understand why budding chefs from around the globe begged, borrowed and pleaded to apprentice at this gutsy gastronomic think-tank. At elBulli, preparing food was elevated to a multi-sensory form of culinary expressionism, a way to transmit impressions, feelings and sensations to the diner. An eye-catching video simulation of an original 37-course meal is the mouth-watering centerpiece. Images of foams, infusions and confits will get your appetite properly limber. The exhibit runs through May 26, 2014.
Innovative and Educational Gourmet Getaway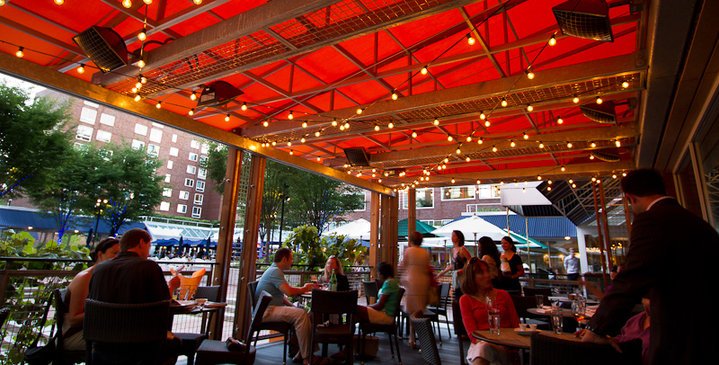 James Beard Award winning Chef Jody Adams combines quality local ingredients with the savory traditions of Italy to create bold menus at her packed Cambridge restaurant. Watch as she spins her non-stop magic in the open kitchen each night. There are no wrong choices here, as everything ranges from delicious to unforgettable. As this petite dynamo weaves ingredients into ambrosia, you will be relaxing in an ultra-comfy booth, accented in yummy shades of sunny green and Creamsicle. Though the cuisine is complex, the vibe here is utterly non-pretentious. Her commitment to using New England ingredients is strong and sometimes hyper-local. Waitress Kristin is a beekeeper and her delectable honey is served as a garnish on the cheese plate and used in her namesake cocktail, The Beekeeper. Rialto features a rotating tasting menu that understands the distinct regional differences in Italian food.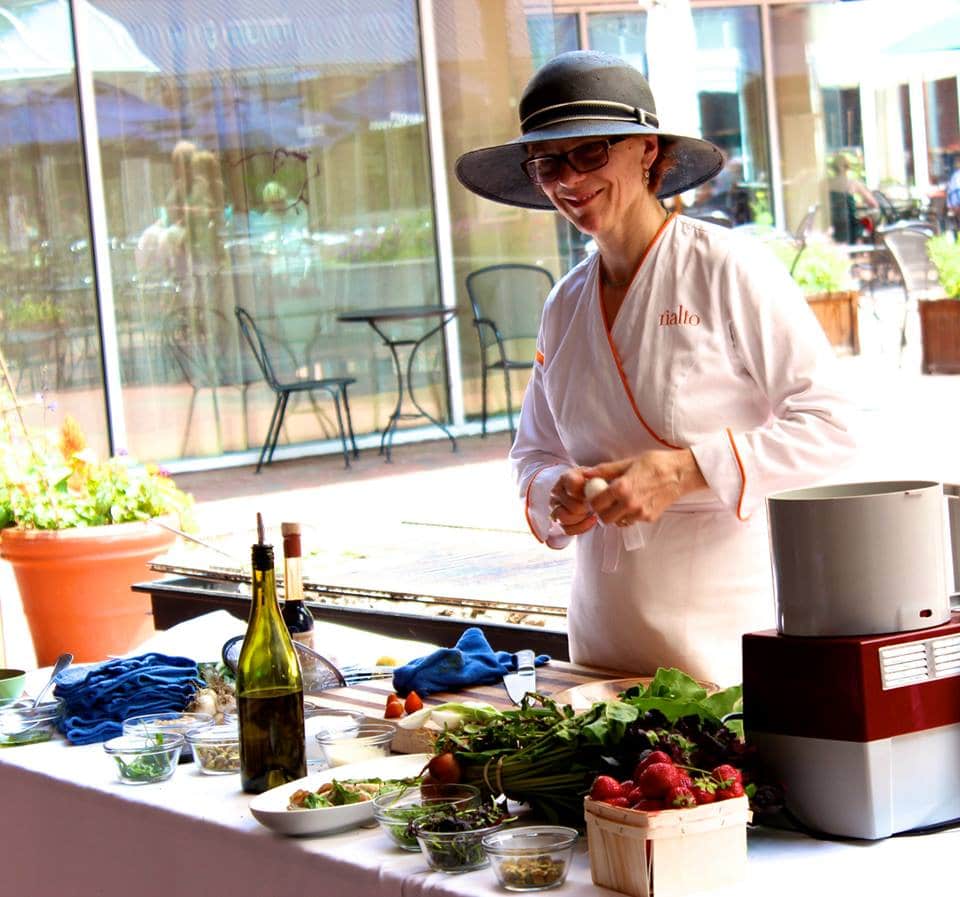 Explore the rich, northern cuisine of the mountainous Piedmont region in winter and you'll sample seared foie gras, veal tartare and monkfish ossobuco. In warmer months, the sun-dappled cucina of Sardinia is lighter and tastes of summer by the sea. Service is impeccable and the staff, which includes Jody's lovely titian-haired daughter, seems like one big happy family.
Learn Jody's kitchen secrets for yourself when you register for a Cooking With Jody class. You'll receive her generous hands-on instruction before you head into the dining room to sample the multi-course lunch with expertly paired wines.
Traditional Gourmet Getaway
When you step into the Union Oyster House, you dip a toe into our nation's history. Located on Boston's Freedom Trail, it is the oldest restaurant in continuous service in the entire country. They have been serving Yankee classics since 1826, the menu and recipes largely unchanged for two centuries. Hearty portions of creamy clam chowder, sweet fried clams and fish cakes are served with vintage sides like Boston baked beans and corn bread. Colonial-style desserts include home-baked gingerbread and warm Indian pudding slathered in whipped cream. The restaurants traditional appeal hasn't gone unnoticed by the illustrious. JFK was a lifelong regular, dining on lobster stew while reading his Sunday paper. His favorite table has been dedicated as "The Kennedy Booth" and the Kennedy clan continues to dine here regularly.
Mambo Italiano Gourmet Getaway
Italophiles are well versed in the authentic pleasures of Boston's North End. Let your nose lead you to an alley off Hanover Street and you'll find Bricco Salumeria and Pasta Shop. You'll breath la dolce vita of the patria the instant you walk in. Manager Anna Maria shares her enthusiasm, knowledge and amore of Italian food products with every customer who walks through the door. Don't be surprised if she has you tasting olive oils, barrel-aged vinegars, prosciutto and mozzarella before you leave with your shopping bag full of hand-rolled tortellini.
Exotic Bargain Gourmet Getaway
Boston's Chinatown may not be as big as New York or San Fran, but it is every bit as delicious. Authentic dim sum is served everyday at Hei La Moon. Watch the just-made dumplings roll by on steam carts as you engage in a creative pantomime with the non-English speaking staff in an effort to get just what you want. It's not fancy, it's full of local Chinese families and prices are very low. Dim sum is served daily from 8:30a.m.-3p.m.
Active Gourmet Getaway
Finding the choicest nibbles is not always easy for out-of-towners. A food tour puts you in the hands of a local expert, who will help you to discover toothsome tidbits. A walking tour is environmentally friendly and has an added calorie-burning benefit, so it's a win-win way to cover lots of ground in a condensed amount of time. Boston Food Tours will bring you directly to the tantalizing aromas of ethnic Boston's Little Italy and Chinatown. Yummy Walks will introduce you to some of New England's best seafood when you join the "Boston Seafood and Chowda" tour. Bites of Boston focuses on the trendy foodster South End neighborhood. You'll gain insight into the historical, architectural, and cultural components of the city as you sample edibles from six eateries in three hours.
Food Trucks
Yes, Boston winters may be legendary, but its robust food truck scene blissfully re-awakens each spring. The annual Somerville Food Truck Festival is scheduled for Saturday, June 7.  The lineup is yet to be confirmed, but likely contenders include The Bacon Truck, Boston's Baddest Burger and The Whoo(pie) Wagon.
Dine Out Boston
Each March and August, locals and visitors have the opportunity to sample special menus at hundreds of area restaurants for a low price. From August 17-22 & 24-29, try a local standby or a trendy hot spot, regional or international, and you'll score a terrific bargain. The Boston food community really comes together to showcase their best offerings, so high expectations are justified.
Where to stay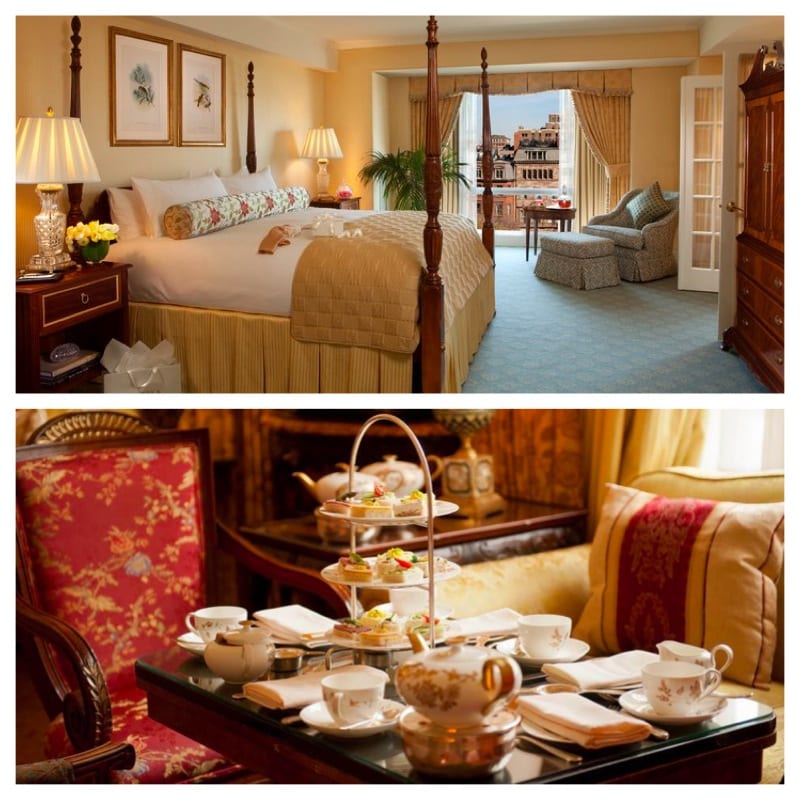 Carry the food theme into your hotel by staying at the landmark Taj Boston (from $295). The French Room serves a refined afternoon tea each weekend. The Bar is tailor-made for a cocktail by the wood-burning fireplace. Tried-and-true New England recipes are served side-by-side with fragrant Indian specialties at The Café. The 272-rooms and suites are super-lux.
Serious foodies should consider Bricco Suites. These condo-style suites (with kitchens) are located in the epicenter of the North End. Wake up to the smell of fresh-baked bread at the Bricco owned bakery and savor a frothy cappuccino or a dense espresso at the bar. The dedicated staff is most accommodating.
How to get there: Amtrak or Megabus to South Station. See our Boston Transportation Guide for more information.
Getting around: Boston enjoys superb public transportation links, including the far-reaching "T" subway system and fun ferries.  It is an excellent town to explore on foot. Hubway, the local bike share system, allows you to pedal from one site to the next.
For more tips on planning your trip, go to BostonUSA.com.
Photos: Museum of Science, Rialto, jpellgen, Bites of Boston, Taj Hotel
Allison is a native New Yorker, who has lived in Rome, Tuscany, Melbourne, Toronto and Los Angeles. She frequently contributes travel pieces to Family Travel Forum, using her own children as guinea pigs as they travel the globe. She is fluent in Italian and Spanish and laughably adequate in French. Her background as an Early Childhood Educator gives her an added understanding of what it takes to travel with kids in tow. She firmly believes that the most important part of education takes place outside of the classroom, on the road, around the world. She never misses a chance to sample local delicacies, as her love for travel goes hand-in-hand with her love for food and wine. Follow Allison at @gourmetrav.