In its little corner of southwest Brooklyn, Red Hook is in almost all ways a place apart. It is physically separated by water on three sides and the bustling Gowanus Expressway on the fourth, and these physical boundaries have helped shape the culture here.
It's a place that feels both trapped in time (industrial brick buildings telling the tales of bustling waterfront and mafia den) and of the moment (the modern "mob" that today crowds the gourmet food store Fairway).
This is a mecca of artists and farmers, distillers and foodies and bespoke cocktail makers. It is both the quintessence of modern Brooklyn and a portrait of New York past and present. On a recent afternoon, I had the pleasure of touring (and tasting) Red Hook with the New York experts at Urban Oyster on a preview of the Neighborhood Eats Tour: New York Waterfront, which explores South Street Seaport and Red Hook, both important waterfronts and both among the hardest hit by Hurricane Sandy (a donation to relief efforts is built into the tour's ticket price).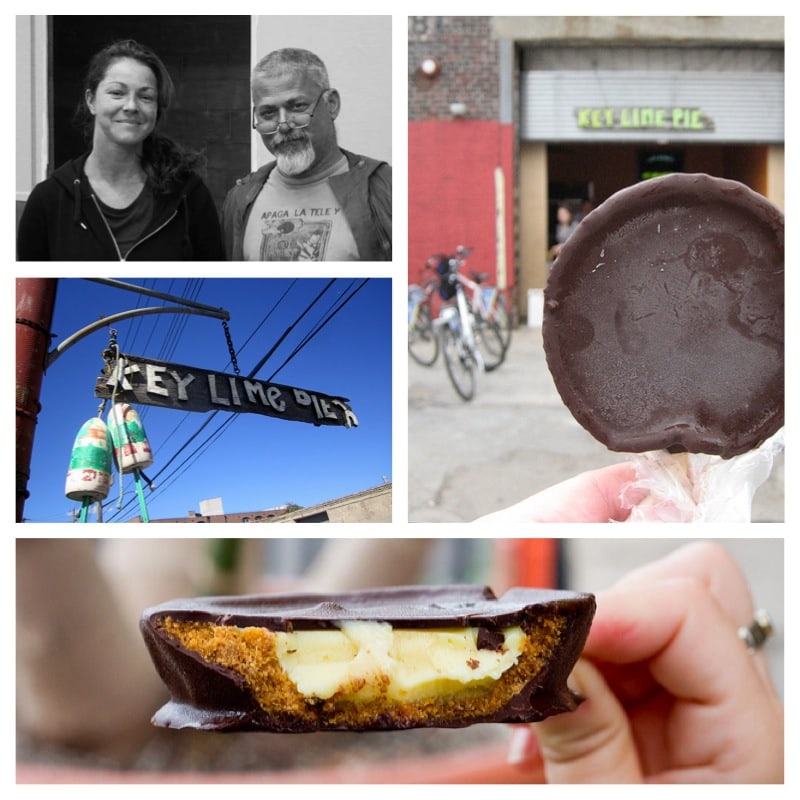 As I took in spectacular views of Lower Manhattan and Lady Liberty, and delighted in the industrial feel (and sundry delicacies), I realized that the beauty of Red Hook is really in its people. From its days as a hub of crime to the recent tragedies experienced during the storm, the neighborhood has proven itself as a place of community, innovation, and resilience. In celebration of that, here's a look at some of the personalities who have shaped the, um, flavor of Brooklyn.
Steve Tarpin, better known as the "Steve" in the oft-coveted Steve's Authentic Key Lime Pies, brings a little taste of sunny Key West to the Brooklyn waterfront. The store itself (recently moved from the storm-ravaged Pier 41 to a larger location nearby) has a bright and beachy feel, but Tarpin's tangy concoctions could be eaten in a dark hovel and still conjure a sunny, sandy scene.
The word "authentic" is of utmost importance here. Steve, David Naczycz explained on our tour, is one of only two key lime piemakers in the U.S. to make the pies the official way, by juicing fresh key limes.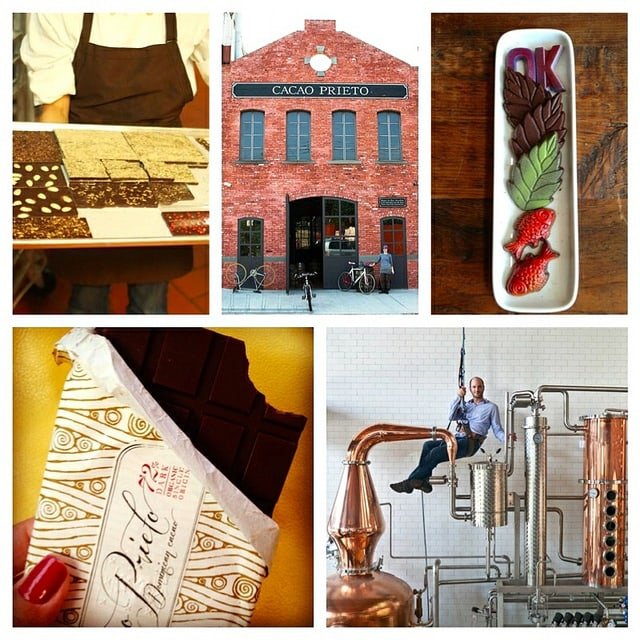 Daniel Prieto Preston is both literal genius (inventor, aerospace engineer, you get the gist) and the genius behind Cacao Prieto, a producer of the best things in life (chocolate and liquor, of course).
His bean-to-bar chocolate is sourced directly from his own family's farms in the Dominican Republic, and Prieto even invented his own chocolate machines (naturally) to ensure the purest chocolate possible. The small-batch, cacao-based liqueurs are made with equal care.
St. John Frizell was a food writer and Bon Appetit's promotion copy director before deciding that his neighborhood needed a place where "you could get a good cup of coffee, a decent Manhattan, and a bite to eat." Because no one else seemed to be creating the now elusive "third place"—the term for the every-important gathering place outside of home and work, coined by sociologist Ray Oldenburg in The Great Good Place—Frizell quit his job, cut his teeth bartending, and then opened a third place of his own.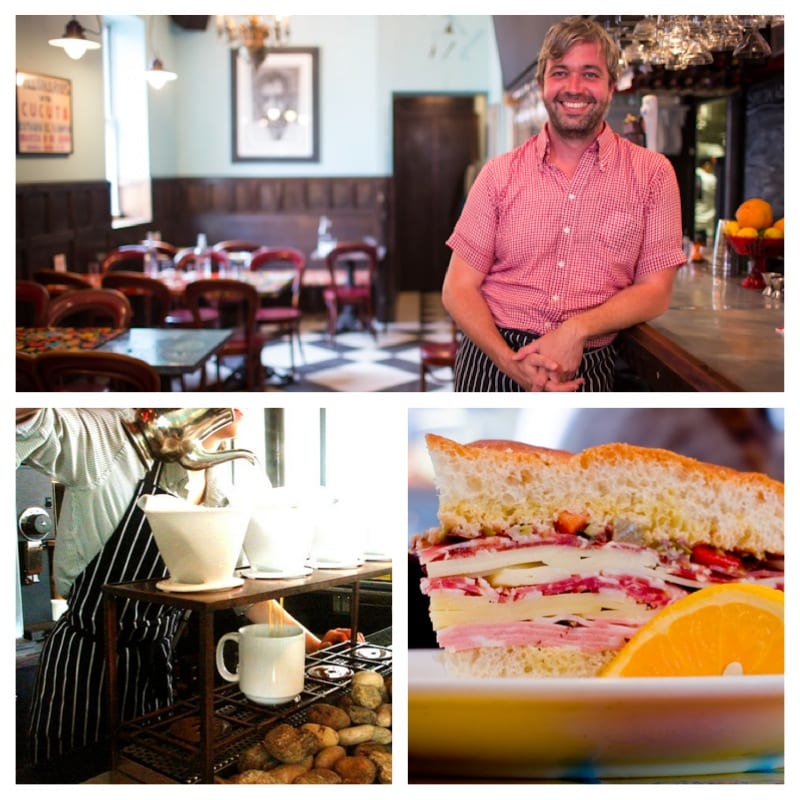 At Fort Defiance, the well-loved spot's elegantly simple menu takes visitors from early morning coffee to late-night tipples, with something for everyone in between. But more importantly, it is indeed a hub, and Frizell himself a galvanizer, bringing people together and boosting the community.
For example, he's been at the forefront of the Red Hook Recovers movement, working tirelessly to rebuild his community even as his own Fort Defiance was ravaged by the storm. (True to its name, Defiance is back to supplying its age-old, undeniable community comforts.)
Visit urbanoyster.com to book the Neighborhood Eats Tour: New York Waterfront ($85).
Photos: gsz, h-bomb, wallyg, Tom Newton, Joe Ray, Cacao Preito, pixonomy, denise carbonel, Matt Duckor