In February 2009, across the Potomac River from where Barack Obama had just become the first African American President of the United States, Betty Ungar began operation of Tripper Bus. Four years later, Ungar's ten-wheeled business is snowballing, though you might not know it or have even heard of Tripper Bus.
But for thousands of travelers each month, Tripper Bus is their preferred mode of transit between New York City and the suburbs of Washington D.C. At offMetro, we too are among those who have taken a liking to Tripper when paying a visit to family in Bethesda or to Lincoln on the National Mall. The service has always seemed effortless and reliable and, dare we say, fun.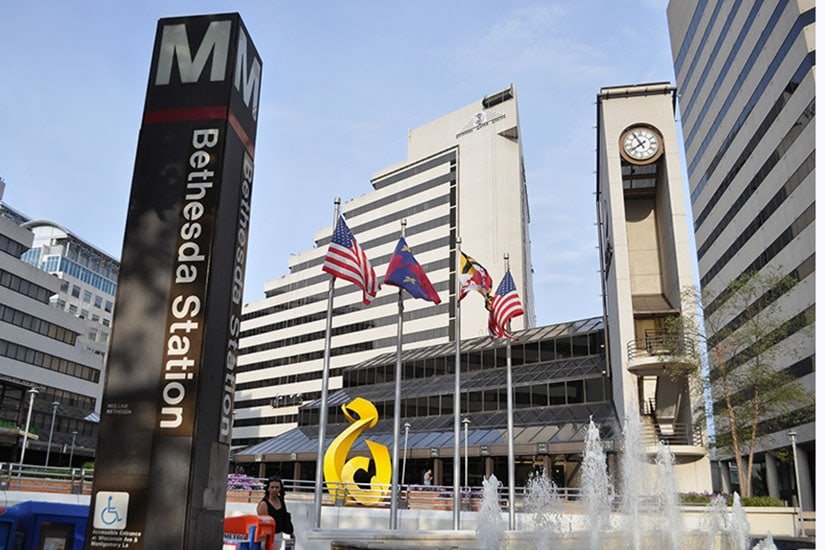 As car-free vacationers, we've gotten used to this waiting-for-a-bus existence. We've paid dirt-cheap fares and could've gotten to our destination faster on a penny-farthing. This is not the case with Tripper Bus, where $27 one-way means you get where you're going on time and with personal outlets, free Wi-Fi that works, spick-and-span bathrooms, top-notch customer service and accommodating drivers who actually appear to enjoy their jobs. One passenger Paula said, "I had a great trip to and from NYC last weekend, thanks to Tripper Bus and our great driver Larry who gave us a fast and smooth ride! Pickup and drop-off were worry-free."
On your next visit to Arlington, Tripper recommends attending the changing of the guard at the Tomb of the Unknown Soldier at Arlington National Cemetery, and dining at Eventide Restaurant (built in 1925 by a fraternal order known as The Odd Fellows). Top off the day with dancing at Clarendon Ballroom or drinks and live music at local watering hole Whitlows. As for getting around Arlington, you'll find plenty to explore along the Rossalyn, Ballston, and Clarendon Metro stops.

When in Bethesda, shop and eat (Bethesda Restaurant Week offers lunch from $12 and dinner for $16 and runs through February 3) on bustling Bethesda Row. Enjoy free transportation via the Bethesda Circulator and great rates at downtown properties like the Hilton Garden Inn, where weekend stays start at $92 per night for a king room.
Take Tripper traveler Sherri's word for it, "Always a pleasant, friendly ride. Thanks for such great service!" and book your next getaway to DC, Arlington or Bethesda on Tripper. The company's new app makes it even easier to plan a spontaneous city break. Follow @tripperbus on twitter and facebook for up-to-the-minute alerts, tips, deals, and charity events like a coat drive for Sandy victims.
How to get there: Board Tripper Bus at the NW corner of 31st Street and 8th Ave. on the same side of the street as the post office. The trip takes approximately four hours and is best enjoyed in a reclining position while reading stories on offMetro.com. Visit tripperbus.com for more information.

The co-founder and editor-at-large at offMetro, Lauren is a sustainable travel specialist and freelance journalist with frequent bylines in National Geographic, Bicycling Magazine and Shape. Follow Lauren's adventures at @laurenmati.