This week, many New Yorkers will return to work at the office while others will return to the work of rebuilding a life stripped away by Sandy. Though some of us endured without so much as a flickering of lights, no hell or high water, that hasn't stopped those more fortunate from taking the city by storm, creating vast networks of biketrains to buoy new two-wheeled commuters, running an unofficial marathon for a much worthier cause, and getting downright dirty (like oM senior writers Suzanne and Silvie) to help NYC get on the road to recovery.
The outpouring of support for fellow New Yorkers in need has been quite something to witness and be a small part of, and that characteristic and often competitive big-heartedness will undoubtedly continue long after Thanksgiving.
Whatever kind of days you have ahead, here are 10 free things to do this week (in addition to your free right to vote) to help lift your spirits.
Free National Parks
Over Veterans Day Weekend, November 10-12, all National Parks will waive their entrance fees. Use this cool map feature to find parks in NYC and beyond.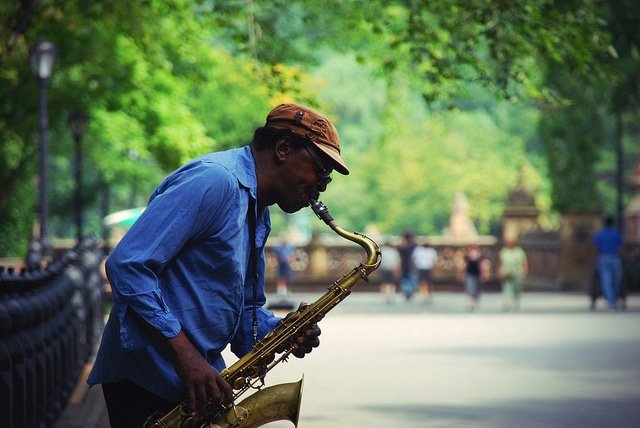 Free Jazz
After a long week, the Jazz and Colors festival on Saturday November 10, featuring 30 bands at 30 locations throughout Central Park, may be just what you need. Enjoy great music and fall foliage at its peak.
Free Workout
Now through November 14, the New York Sports Club is welcoming non-members to workout and enjoy a hot shower free of charge. Visit www.mysportsclubs.com to find a location near you.
Free Yoga
From November 5-11, Remorca Fitness on the Upper East Side will offer all of their yoga classes for free. "Yoga is a great way to lower blood pressure, increase immune system, and relieve stress," the studio said over the weekend. "Make time to give back to yourself and bring a loved one."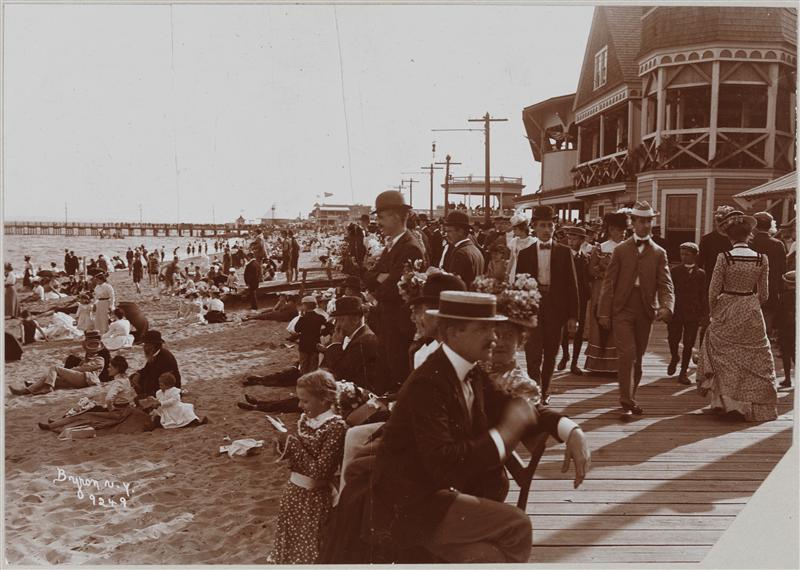 Free History Lesson
The Museum of the City of New York is waiving admission fees through Saturday, November 10. Current exhibits include From Farm to City: Staten Island, 1661-2012, Timescapes: A Multimedia Portrait of New York, and Activist New York.
Free Laughs
The Upright Citizens Brigade showcases free comedy acts on Monday, Wednesday and Friday. Or for as low as $5, laugh at the likes of Shawn and Marlon Wayans, Bill Maher, Patton Oswalk, and Ricky Gervais during the New York Comedy Festival, November 7-11.
Free Zoo
On November 7, take the 2 train to Madagascar, then to the African savanna, and on to a Congo Gorilla Forest, all for the price of a MetroCard. The Bronx Zoo offers free admission on Wednesdays until 4:30pm year-round.
Free Bike Lights
BikeNYC is offering free lights along the Hudson River Greenway at Pier 54 and 72nd Street on November 5. If you miss getting one, you'll have another chance on November 12.
Free Lunch
Chase and Jetblue have been the driving force behind thousands of free food truck lunches being served throughout the city. There will continue to be such thing as a free lunch this week, when meals are doled out in Far Rockaway, Coney Island, Staten Island and Red Hook. Participating trucks include Korilla BBQ,  Sweetery, and Phil's Steaks. Follow these twitter accounts for specific locations: @KorillaBBQ @SweeteryNYC @PhilsSteaks
Free Salsa Lesson
Step out on Monday nights at Taj Lounge in Chelsea, and get a free salsa lesson at 6:30pm. There will also be $6 Coronas and $8 mojitos.
Photos: chrisobayda, MCNY
The co-founder and editor-at-large at offMetro, Lauren is a sustainable travel specialist and freelance journalist with frequent bylines in National Geographic, Bicycling Magazine and Shape. Follow Lauren's adventures at @laurenmati.