Childhood memories of sand castles, dripping ice-cream cones and jumping waves are the essence of summer. We lucky New Yorkers have a windfall of wonderful family-friendly beach getaways close to home, all easily accessible without the car.
Where: Greenport, LI
Why: Full of nautical charm from its days as a shipbuilding and whaling town, today's visitors come to shop, stroll, dine and enjoy the village's folksy edge. Harbor front Mitchell Park's focal point is an antique carousel, complete with brass ring, amusing little riders since 1920. The park's amphitheatre presents loads of kid-worthy concerts, plays and other live performances all summer long. Of course there are swimming possibilities here, but you may want to hop on the North Ferry as it makes its way across the Peconic Bay to Shelter Island. Those who make the trip to this scenic sanctuary will be rewarded with serene beaches and biker-friendly roads. For a wonderful view of the sunset, make your way to Crescent Beach before you catch the ferry back to Greenport.
Kid-friendly digs: The Harborfront Inn is located in the center of town, 100 yards from the train station. This boutique property has 35 rooms, walking distance from shops, dining and most importantly for the kids, the carousel.
How to get there: The Hampton Jitney departs from various NYC locations, or take the LIRR from Penn Station to Greenport in 2 hours.
Where: Spring Lake, NJ
Why: The kids will not be the only ones to succumb to the charms of this tranquil community. The dimensions here are perfect for car-free families, as you can walk or bike everywhere in a jiffy. There is nothing to tempt your tiny consumers on the town's commercial-free boardwalk, so you can meander in peace hearing the sounds of the surf rather than demands for cotton candy. If the waves are too rough, the boardwalk is bookended by two Olympic-sized salt-water pools, filled with frolicking tots. The independently owned shops and casual restaurants along tree-lined Third Avenue are only a few minutes walk from the beach. Sample delicious handmade chocolates at the Third Avenue Chocolate Shoppe before heading over to aptly-named Divine Park, where the town's namesake lake is located. The kids can run over the quaint wooden bridges that span the lake in this serene, shady setting.
Kid-friendly digs: The Chateau Inn & Suites is located only a few minutes walk from Divine Park and the beach. The 37 rooms offer modern amenities and family-friendly room configurations. Afternoon tea and cookies, bikes and beach passes are all included. The Johnson House Inn is a Victorian beauty with a wraparound porch, located a half block from the beach. Unlike most B & B's, children are catered to here. There are loads of sand toys, kid-sized bikes and bogie boards that you can borrow.
How to get there: New Jersey Transit's North Jersey Coast Line from Penn Station to Spring Lake takes 75 minutes.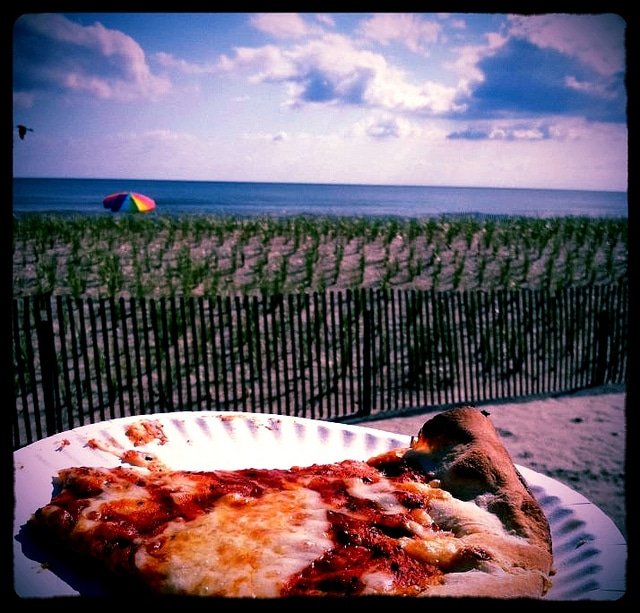 Where: Ocean City, NJ
Why: Ocean City bills itself as 'America's Greatest Family Resort' and a summer holiday here will prove it. The long, sandy beach is clean and fringed by an old-fashioned wooden boardwalk that is full of ice cream, arcades, amusement rides and mini-golf, a kitschy paradise for the under 10 crowd. Try and be in town on Thursdays in July and August, when the boardwalk hosts its wholesome family night with free live music, face painting and karaoke. You can rent bikes or a canopied surrey that will fit the entire family right on the boardwalk. When hunger strikes, Mack and Manco serves up the Jersey's best slice; with three locations, you are never far from this cheesy delight.
Kid-friendly digs: The Beach Club Hotel is located on the boardwalk. There is a large pool as well a kiddie pool, both with appealing ocean views. Free Wi-Fi, in-room fridge and beach tags make this a hospitable place for families.
How to get there: Take NJ Transit bus 319 from Port Authority to Atlantic City or see oM's transportation guide. In Atlantic City, switch to the 507 or the 509, which will get you to Ocean City in about 30 minutes.
Where: Newport, RI
Why: Kids of all ages will find this town a summer playground. Popular Easton's Beach is just outside of downtown, and has a carousel, playground and skateboard park. The Cliff Walk is a good bet for active families. This paved 3.5-mile path provides a glimpse of the Gilded Age mansion's as well as breathtaking Atlantic Ocean views. Families with young kids may want to stick to the northern portions of the trail, where you can even push a stroller. Newport is a great walking town, but when the kids do get tired, you can hop on the old-fashioned Yellow Line Trolley that cruises town. Rainy days are the time to visit the International Tennis Hall of Fame. It serves up an interactive way to learn about the history of the game. If the kids have been especially good, promise them a thick frappe or gooey sundae at the Newport Creamery. You can sit on a shiny retro-style swivel stool and fill up on grilled cheese, burgers and fresh soups before you dig into to the sweets.
Kid-friendly digs: At the Hyatt Regency Newport, kids are welcomed with open arms. The property is located across a short causeway on Goat Island, which means amazing harbor views. The resort offers a complimentary water shuttle that will whisk you to downtown Newport in minutes. Amenities include a giant outdoor saltwater pool, indoor pool, bikes, and even an in-house 'director of fun' who plans kid-friendly activities like pizza parties and elf bedtime tuck-ins.
How to get there: Bonanza or Megabus to Providence from Port Authority or Amtrak from Penn Station. Once in Providence, you can hop bus number 60 run by RIPTA from Kennedy Plaza towards Newport. Get off at the last stop, Newport Gateway Center at 23 America's Cup Avenue, a 1 hour and 10 minute ride from Providence.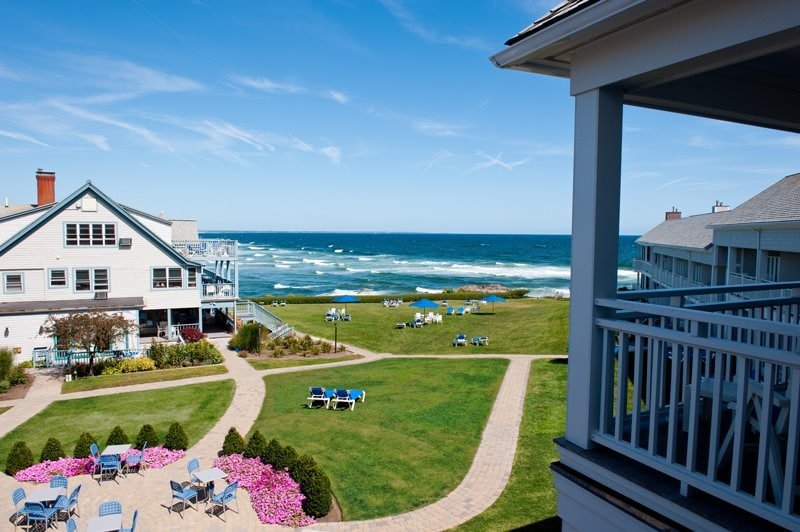 Where: Ogunquit, Maine
Why: A few moments here and you will quickly understand why generations of artists have chosen to reside in this all-American town.  They're inspired by the natural seascape, lobster boats and Marginal Way, a stunning walking trail that hugs the coast. For families, the draw is the pristine 3.5 miles of sandy beach. The cute and efficient trolley network runs all summer and connects beaches, dining, shopping and the Amtrak Station, so no one will miss the car. When you think the kids need an infusion of culture, the Ogunquit Playhouse has a fine reputation as a top regional theatre, with terrific children's productions all summer long.
Kid-friendly digs: Ogunquit has two family-run accommodations that are both certified Maine Green Lodgings, meeting the stringent requirements of conservation-minded Mainers. The Beachmere Inn is a harmonious family resort on Marginal Way, with views that will awe even jaded tweens. There is a gym in the basement with a wide variety of toys, so the kids can play while you exercise. The Meadowmere Resort enjoys a Main Street location and a giant indoor pool, in case your Maine summer weather feels more like New York City in March. You can take the trolley to both properties.
How to get there: See oM's Boston transportation guide. Ogunquit is an hour and 20 minutes from Boston on the Amtrak Downeaster. The Downeaster departs from Boston's North Station and arrives in Wells, where the trolley waits to meet the train.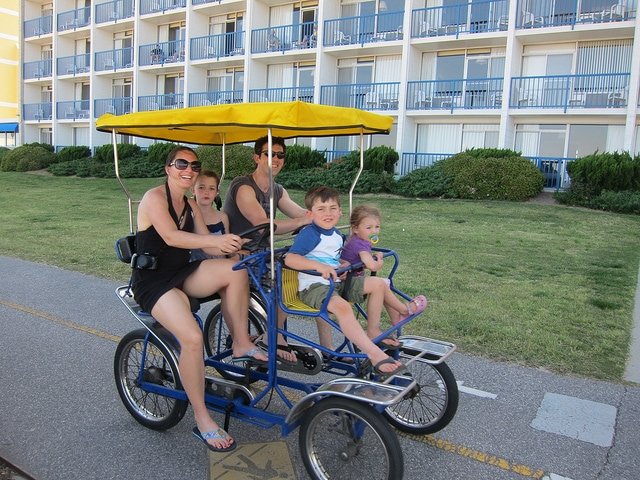 Where: Virginia Beach
Why: Virginia Beach has all the elements of a classic seaside resort: a wide, sandy beach, three-mile boardwalk and amusements with lots of kid-appeal. It is a true beach lover's beach that the entire family will embrace. Bikes are the preferred means of transportation here, as the almost totally flat bike path hugs the coast for miles, with the sound of the surf accompanying you as you pedal. It is the perfect place for Junior to ditch the training wheels and get cruising on two wheels. Cherie's has seven outposts scattered along the boardwalk, renting bikes and in-line skates in all sizes. Memorial Day through Labor Day, outdoor performers take to the streets each day as part of Beach Street USA, celebrating summer with family-style entertainment. The beach is dotted with playgrounds, but be sure to take the kids to Grommet Island Park on 2nd Street. It is a state-of-the-art, 100% accessible facility where all children can play. At the Virginia Aquarium and Science Marine Center you can experience with over 300 hands-on exhibits, touch tanks and a 3D Imax screen. If the kids are at least 52 inches tall, treat them to Harbor Seal Splash, which lets them get in the tank and swim with these adorable creatures.
Kid-friendly digs: The recently renovated Holiday Inn and Suites North is located on the quieter, northern end of the boardwalk. Rooms are equipped with a mini-fridge, microwave and flat screen television. The kids will delight in the on-site water park, complete with slides and a lazy river ride. They offer supervised activities for tots-teens, when the adults crave a kid-free moment.
How to get there: Amtrak from Penn Station to Newport News, where you switch to a bus for the last hour of your journey. The bus awaits the arriving train, making for a smooth connection. The entire ride clocks in at nine hours, but it will be worth it once you hit the beach. Kids 2-15 ride for half fare.
Photos: The Beachmere, Harborfront Inn, Mack and Manco, Holiday Inn, and Allison Tibaldi

Allison is a native New Yorker, who has lived in Rome, Tuscany, Melbourne, Toronto and Los Angeles. She frequently contributes travel pieces to Family Travel Forum, using her own children as guinea pigs as they travel the globe. She is fluent in Italian and Spanish and laughably adequate in French. Her background as an Early Childhood Educator gives her an added understanding of what it takes to travel with kids in tow. She firmly believes that the most important part of education takes place outside of the classroom, on the road, around the world. She never misses a chance to sample local delicacies, as her love for travel goes hand-in-hand with her love for food and wine. Follow Allison at @gourmetrav.