New Haven is blessed with a variety of theatrical offerings out of proportion to its modest size. The presence of the Yale School of Drama's respected conservatory has certainly influenced its thriving thespian scene. Visitors to this pedestrian-friendly town, where students walk or bike everywhere, can reap the benefits and catch a performance at one of several respected venues where world-class shows are performed nightly.
Whether you missed a show on Broadway or want to see a new production, New Haven has your ticket. It's only a 100-minute ride on Metro-North, making a night out possible with time to catch the late train back to Grand Central. No snacking on board, because you'll want to arrive hungry and ready to explore New Haven's dynamic culinary arena. With mouth-watering cuisine and top-quality performances at prices that are a fraction of what you'd pay in the Big Apple, dinner and a show in this town promise not to disappoint.
The Theaters
The Shubert Theater | 247 College Street
The Shubert goes by the nickname "Birthplace of the Nation's Greatest Hits." Since 1924, hundreds of successful Broadway shows have had their out-of-town premieres at this history-heavy theater, including The Sound of Music and A Streetcar Named Desire. The Shubert has showcased talent such as Paul Newman, Marlon Brando and local gal Katharine Hepburn (she's from nearby Old Saybrook), as well as scores of other newcomers who went on to have major careers. Book a backstage tour and see the legendary graffiti wall, where many of the luminaries who have played this theater have signed and scribbled quotes. Today, the Shubert presents a mix of Broadway offerings (think Hair, Fela, In the Heights) and a smattering of dance, cabaret, music and family shows.
The Yale Cabaret | 217 Park Street
Though an entirely student-run enterprise, keep in mind the caliber of the students who attend this graduate program and you will begin to imagine the boundaries that are pushed in these experimental productions. During the academic year, this basement black box theater's lights are on at 8pm, Thursday, Friday and Saturday, with a second show Friday and Saturday at 11pm. There is a well-priced dinner and drinks menu, served starting at 6:30 pm.  Tickets cost a bargain $2o.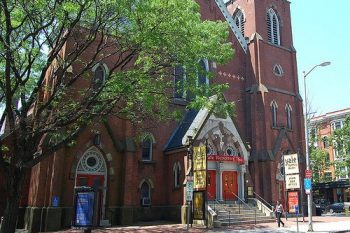 The Yale Repertory Theatre | 1120 Chapel Street
The Yale Rep is dedicated to producing new works as well as innovative interpretations of classics by the likes of Shakespeare, Chekhov and Molière.  Dozens of plays that got started here have gone on to Broadway, where they have garnered more than 40 Tony awards. This 487- seat auditorium is the place to come if you want to see a future Broadway hit before anyone else on your block has heard of it. They present a score of plays each season.
Long Wharf Theatre | 222 Sargent Drive
An eclectic mix of world premieres and repertory productions are what you will find here. This acclaimed venue has received New York Drama Critics awards, Obie awards and the Tony award for outstanding regional theater. Dozens of its productions have transferred to Broadway or Off-Broadway. They value community collaboration at the Long Wharf and often feature post-performance talkbacks with the actors for illuminating and thought-provoking conversations. They offer discounts to encourage everyone to get a taste of live theater. Pay-what-you-can tickets on the first preview performance of all regular season shows requires a $10 minimum per ticket donation while regular performances start around $30 a ticket. The theater is a not too scenic 15-minute walk or a few minutes cab ride from Union Station.
The New Haven Restaurants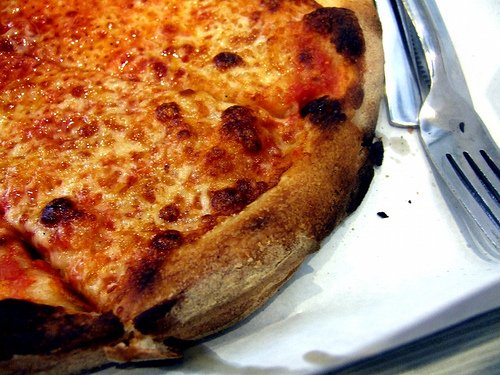 When it comes to pizza, New Haven's holy trinity of Frank Pepe, Sally's Apizza and Modern Apizza continues to impress lovers of the thin-crusted variety and inspire fierce loyalty. This trifecta faces some stiff competition from Bar, located at 254 Crown Street. Bar is twenty years old, so while not exactly new, it is the ingénue on the town's venerable brick-oven pizza scene. The signature pie here is crispy bacon-and-creamy mashed potato, so don't expect any followers of low-carb diets to be dining here. It doubles as a popular nightclub and microbrewery, so expect a lively scene and a potentially lengthy wait.
Heirloom is in the lobby of The Study at Yale (1157 Chapel Street), New Haven's hottest hotel, and has an 'artist meets academic' vibe. The menu utilizes local growers and purveyors to produce its Connecticut coastal cuisine. Chef Savona works his magic on even the simplest lunch dishes, casting a culinary spell on fresh tomato soup and the humble grilled cheese sandwich. At dinner, witness his delicate touch with seafood as you sample Connecticut oysters and smoked New England trout dip. Pasta is a fine choice as well, especially the exceptional gnocchi infused with locally made ricotta cheese.
Claire's Corner Copia (1000 Chapel Street) is a casual vegetarian restaurant, with legions of devoted worshippers. This is due in part to the reasonable prices and delectable menu, but Claire herself is the force that keeps the crowds coming. Like an East Coast version of Alice Waters, she is committed to serving fresh, seasonal, local products and to teaching those around her the far-reaching benefits of doing so. She is never preachy about her mission and need not be, as the superlative food speaks louder than words. Her legendary status in these parts is rock solid, having served the people of New Haven delicious food for 40 years.  Her Lithuanian coffee cake is addictive, her breakfast omelets ethereal, her substantial salads garden fresh, her Mexican-inspired dishes authentic. Have a look at her collection of cookbooks, on sale at the wonderful independently owned bookstore Atticus, a few doors down on Chapel Street.
The Hotels in New Haven
If you decide to spend the night in town, you are in for a treat. The Study at Yale  is a high-tech hotel offering modern comforts that appeal to the long list of illustrious guests have stayed here (any James Franco fans?). Should you forget to pack your Kindle, there are loads of interesting titles in the lobby, many signed by the authors who have been guests at the hotel. Other lobby perks include a communal Mac and tangy seasoned popcorn to snack on. They have some well-priced packages, including the Yale Repertory package, which includes a room, breakfast at Heirloom and tickets to a performance at the Yale Repertory Theatre. Try and book a room on an upper floor for a scenic campus view.
Omni Hotel (155 Temple Street) is another good choice for oM readers, as you are within walking distance from loads of great restaurants and theaters. Its 19-floor roof top restaurant, John Davenport's, is the place to come for panoramic views and upscale New England-inspired cuisine.
How to Get to New Haven from NYC Without a Car:
Take Metro- North's New Haven line from Grand Central or Harlem to Union Station.
New Haven in about a 100-minute trip from NYC.
Photos: Yale Repertory Theatre, Long Wharf Theatre, carendt242, The Study Hotel

Header photo: Adam Jones
Allison is a native New Yorker, who has lived in Rome, Tuscany, Melbourne, Toronto and Los Angeles. She frequently contributes travel pieces to Family Travel Forum, using her own children as guinea pigs as they travel the globe. She is fluent in Italian and Spanish and laughably adequate in French. Her background as an Early Childhood Educator gives her an added understanding of what it takes to travel with kids in tow. She firmly believes that the most important part of education takes place outside of the classroom, on the road, around the world. She never misses a chance to sample local delicacies, as her love for travel goes hand-in-hand with her love for food and wine. Follow Allison at @gourmetrav.