Ethiopian-born and Swedish-bred, Chef Marcus Samuelsson's laid new roots in Harlem, where he currently resides and runs his newest restaurant, Red Rooster. With taste befitting his international identity, Samuelsson's a guy who understands how to eat your way around the world. And as a New Yorker, he knows he doesn't have to travel far to do it.
offMetro recently caught up with the new author of Yes, Chef, to talk street food, Sweden, Queens, and his favorite fall getaway near NYC.
oM: Where are your favorite places to getaway from Manhattan for the weekend or even an afternoon?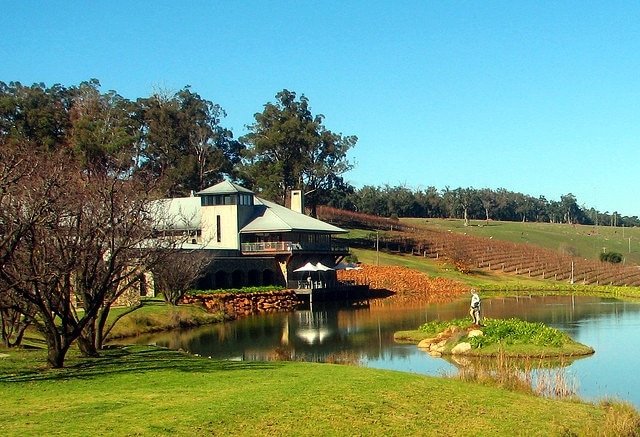 MS: It depends what time of year. It's always nice to go up to the Hudson Valley. In twenty-five minutes or an hour and half, you can get a sense of almost France in a way. The wineries, like Millbrook Winery, can be a fun day trip, or even going to Cherrytown. It's an easy ride, and it's very special when you see the fall leaves changing. Summertime, I love going up to Montauk. I grew up on the water in Sweden and Montauk reminds me of that; it's very coastal, with lots of fishing and I love that. Also, just going to eat in Queens, like Jackson Heights.
oM: Is there a certain spot you recently discovered in Queens that you're excited about?
MS: I think that in Queens that the whole discovery is just to get out there. K-Town in Queens is fantastic. It's not just eating. You're there and completely submerged in a culture that is very often not yours; it's not mine but I love it. Same thing if you go to the Portuguese markets in Newark. I think the whole idea of being in New York is that you have all these great immigrant communities around you and it's just up to you to maximize on that.
oM: Do you have a favorite street food?
MS: In the Caribbean, I love a Shark and Bake. It's a wonderful fish burger. And I love eating Peruvian ceviche out of a jar.
oM: Wow. Two to add to our bucket list. What about your favorite comfort food?
MS: I think my grandmother's meatballs are my favorite comfort food. For me, that's comfort, the childhood memories of cooking.
oM: How about the ultimate post-drinking, next-day detox?
MS: I love one of the dishes we do at Red Rooster, especially at brunch. It's jerk bacon and egg with brown beans and pikliz.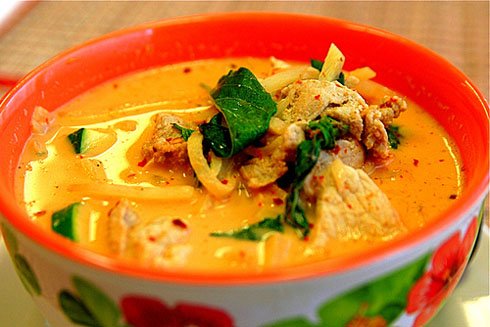 oM: What does "home" taste like to you?
MS: For me, it's like having a chicken stew that my wife makes in Harlem; an Ethiopian doro wat, that tastes like home for me. Then I can also eat some herring with my mom and that also feels like home.
oM: What's a seasonal ingredient you're looking forward to cooking with?
MS: I'm excited about right now when it's sort of in the between. You've got your summer squash and your tomatoes and gourds. I always start pickling and smoking those ingredients now. And then we're going to go into kale and into brussel sprouts and pumpkin. And this in between time… it changes how you cook. You're not just using the tomatoes raw now, you're starting to do stuff with them, which is another fun way of being a chef.
For more information about Chef Marcus Samuelsson, visit his website, where you can get tickets to his June 28 book launch party at Red Rooster and snag his delicious easy-to-make recipes, like this Red Thai Chicken and Pumpkin Curry dish above. 
Photos: Courtesy of Marcus Samuelsson.com, Tama Leaver