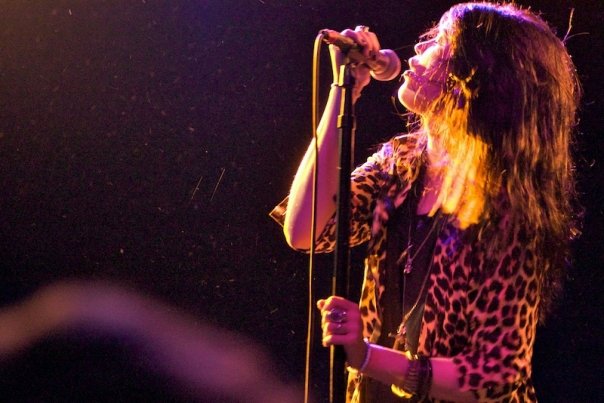 What: Hotel Café Tour
Where: Music Hall of Williamsburg
When: Saturday, November 1, 7:30 p.m. (2 sets)
Why: The CMJ music festival is over and you're still looking for a lineup of indie, folk rock music to discover, dance to, and download. The Hotel Café Tour—named after the Hotel Café coffee shop-turned-venue in Los Angeles—is "One bus, one band and a bunch of girlfriends on the road," according to Patrice Fehlen, the tour's publicist and founder of music PR company September Gurl. With their unadulterated vocals, raw emotional lyrics, and diverse instruments, the gifted females are experimenting with several genres, and in the process, are defining a new one.
The tour is bringing its intimate vibe to bigger cities and major music venues like the Bowery Ballroom and Music Hall of Williamsburg, which showcases emerging artists. Tonight, the five women on the tour's first all-girl line up will be Rachael Yamagata, Meiko, Thao Nguyen, Emily Wells, and Samantha Crain. Since each performer shares one band, expect the artists to jump on stage for some impromptu vocal collaboration with their tour mates. Happy hour is from 6-9, but the music is so good you won't need a drink to induce you to wild out at this standing room only venue. "If you are a fan of music you will find something to get excited about," says Fehlen.
Cost: $22
How to get there: Take the For V train heading downtown. Transfer at 14th and 6th to the L heading to Brooklyn. Get off at Bedford. Exit near 7th and head west on Bedford to N. 6th Turn right on North 6th. Refer to HopStop below for directions via subway. (Music Hall of Williamsburg, 66 N 6th St., 718.486.5400, musichallofwilliamsburg.com)
Visit hotecafetour.com for a complete concert schedule.
Photos: Courtesy of Laura Crosta.