It may not be a plastic bag, but it's not exactly a Louis Vuitton Speedy either. Somewhere in the middle lies these handsome travel bags fit for every method of transportation. Grab one now and get moving.
Bike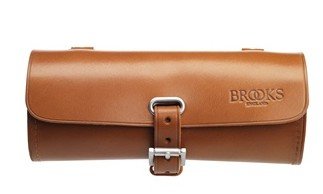 When you're on your bike, the idea is to enjoy yourself, not fumble around with your messenger bag. Go hands-free with the Brooks Challenge Tool Bag, $99. This remake of a 1896 tool bag is handmade in England out of vegetable tanned leather and is built to last with a sturdy leather bottom meant to attach under your bike seat. Other colors include green, brown, and black.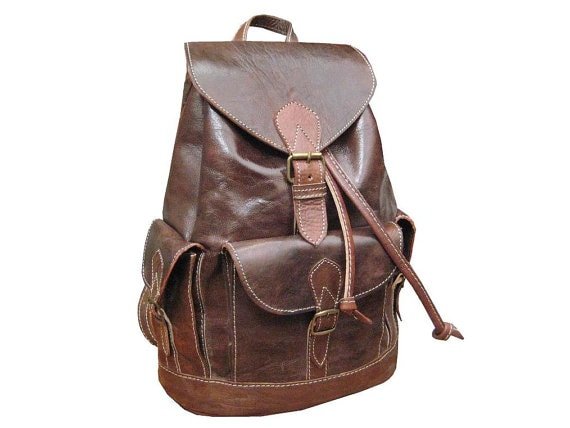 Walk
Your morning stroll to work will be so much more enjoyable with this beautiful handmade Messenger Rucksack, $69, created by an etsy designer. The comfortable adjustable straps disperse the weight evenly and the materials are 100% genuine leather. There is a zippered compartment on the back of the satchel, which also comes in Cognac.
Subway
Stand clear of the closing doors with this slim Officemate Buffy tote from Julie Apple, $128. Shimmy in with ease and fit comfortably among a crowded MTA space without disturbing your belongings (or your neighbors). The durable bag, made from recycled and organic materials, is big enough to hold everything. We can't say the same for the subway car.
Train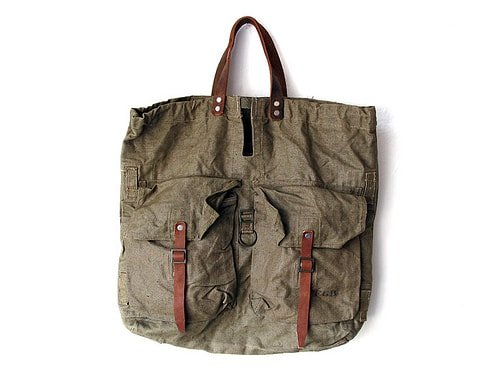 Flee the city for a weekend getaway with this Vintage Remade Czech Military Tote from Mohawk General Store, $130, in tow. Not only does it look totally badass, it's hand-sewn from salvaged army materials. Translation: it can take a beating so don't be afraid to cram it in the stowaway spots for a little more legroom.
Plane
Take flight with Lo and Son's The O.G. bag (stands for Overnight and Gym), $295. The internal structure of the bag makes it super sturdy and long lasting. Plus, the deep pockets and steadying back sleeve mean you won't be left fumbling at security check-point. Also comes in Army Green, Espresso, and Plum.
Photos: Frank Herholdt, respective companies