The writers at offMetro came up with one gift item from a local store in the outer boroughs (plus one online only option! ) that would make their season brighter. Whether you're shopping for a guitarist, cheesehead, or greenie, these staff picks offer something for every New Yorker this holiday season.
Brendan's Pick | Stinky's Cheese of the Month Club | Stinky Brooklyn | Cobble Hill | $65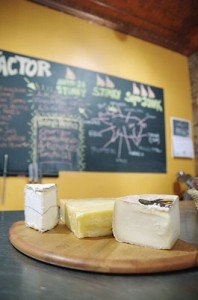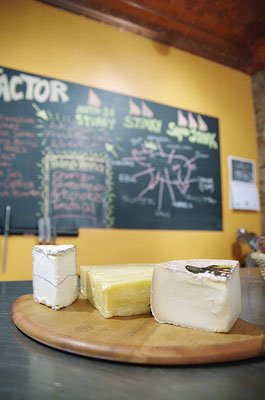 Stinky Brooklyn is one of the smallest stores on Smith Street, but it's the only one I could easily spend an entire afternoon in. At any given time, they have hundreds of varieties of cheese on offer, with an emphasis on local dairies from around the area, but of course some French and Italian stinkers, too. The smell of the store alone is worth the trip for any serious cheesehead, but even better is that they're loose with the samples and happy to let you stand there forever tasting the wide array of cheeses. I can't imagine a better gift for a foodie than Stinky's Cheese of the Month Club. Every month, you get three different half-pound chunks of some of the store's rarest finds delivered to your home (starting at $65). For those who want more of a give-me-it-all-right-now kind of gift, Stinky has an all-made-in-Brooklyn gift basket filled with goodies from local foodmongers like McClure's Pickles, Brooklyn Brining Company and Mast Brothers Chocolate. Take the F, G train to Carroll Street. stinkybklyn.com
Vince's Pick | The Recycled Sail Bag | Reiter 8 | Brooklyn | $145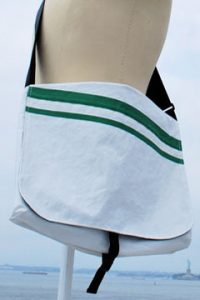 This sustainable basket woven from actual chopsticks looks like a Campana brothers design. The versatile, flexible shape makes it mighty enough to hold piles of fruit, vegetable, and bread, or stand alone as a chic centerpiece on a table. If you're feeling really crafty and happen to have a draw full of take-out chopsticks, you could make it yourself. Glue sticks together in two sections and interlace the edges to create a true DIY original.
The co-founder and editor-at-large at offMetro, Lauren is a sustainable travel specialist and freelance journalist with frequent bylines in National Geographic, Bicycling Magazine and Shape. Follow Lauren's adventures at @laurenmati.