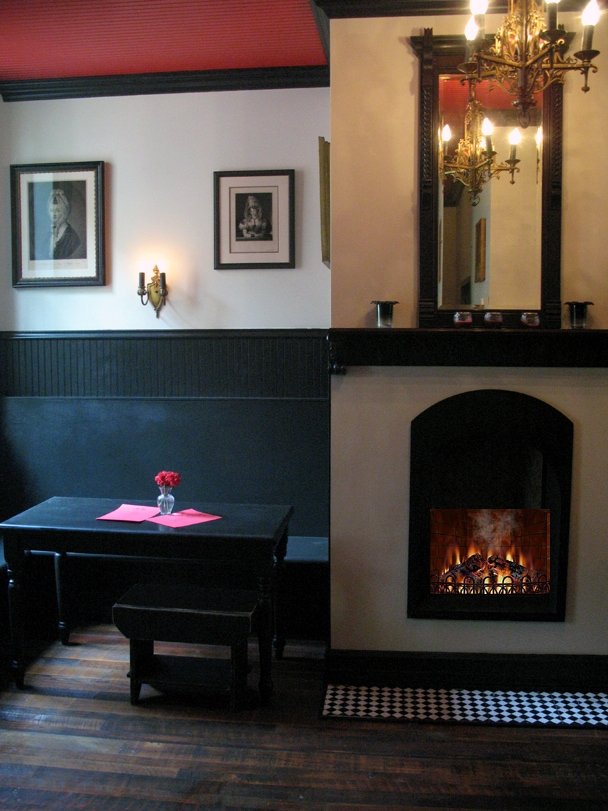 1. Indoor Activities Relax at a spa castle in Queens, or go horseback riding in the Bronx.
2. Bars with Fireplaces Grab a drink, bring a Scrabble game, and enjoy a crackling fire at Black Rabbit Bar or Black Mountain Wine House.
3. Thanksgiving Cooking Class Learn how to make Turducken and  home-made stuffings at a local kitchen.
Choose from seven enriching family-friendly activities at Stone Barns Center this autumn.
5. Cozy Cafes
Hand hug a warm cup of coffee in an off the brewed path spot.
Visit a charming bed and breakfast and get free money and transportation for New England outlet shopping.
7. Grand Army Plaza Greenmarket
Pick up some fresh fare on Sunday and nibble on free sweets after the Apple Pie Bake-off at 10am.
Photo: Courtesy of Black Rabbit Bar

The co-founder and editor-at-large at offMetro, Lauren is a sustainable travel specialist and freelance journalist with frequent bylines in National Geographic, Bicycling Magazine and Shape. Follow Lauren's adventures at @laurenmati.