"One impulse from a vernal wood, May teach you more of man, Of moral evil and of good, Than all the sages can." —William Wordsworth
Last year I wrote on offMetro about the Brooklyn Botanic Gardens, affectionately calling it an"oasis of tranquility . . . unmatched anywhere in the greater New York area." I had considered mentioning The New York Botanical Garden in the Bronx, but my last memories from a trip there more than 15 years ago were less than positive. In fact, all I could recall was people picnicking on the grass, Frisbee games in every open space, and ill-cared-for acres of gardens. The facilities were run down and the sense I received was that this was more of a park for recreation than a garden for reflection and beauty.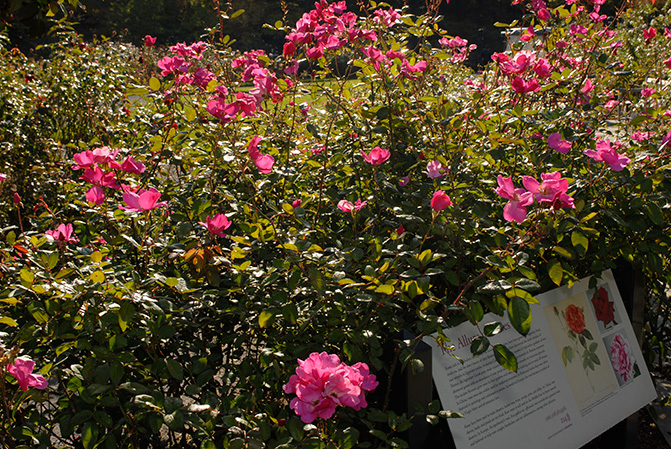 Last weekend, drawn by rave reviews from friends who had just seen the Henry Moore sculptural exhibit at the NYBG, I decided to try again. Wow! What a difference a few years can make. The tens of millions of dollars raised over the years to upgrade the 250 acres of landscape have transformed the experience. The Enid A. Haupt Conservatory (the largest Victorian-era glasshouse in the United States, and now a New York City Landmark) has been renovated, new gardens have been installed, pathways repaved, and even the visitor center and restaurants have been modernized. Welcome to a world-class facility.
Gardens are obviously seasonal, but this is a unique time to spend a few hours experiencing several magical events. In mid-October, the leaves are still on the trees and autumn flowers are in full bloom. If you hurry, you will be astounded at the Peggy Rockefeller Rose Garden (renovated in 2006-2007) which looks as if the 3,000 rose plants are in mid-summer bloom. Don't miss the visually stimulating "Moore in America" exhibit of 19 larger-than-life sculptures placed strategically throughout the gardens. Sadly,  these stunning pieces will be removed after November 2 of this year.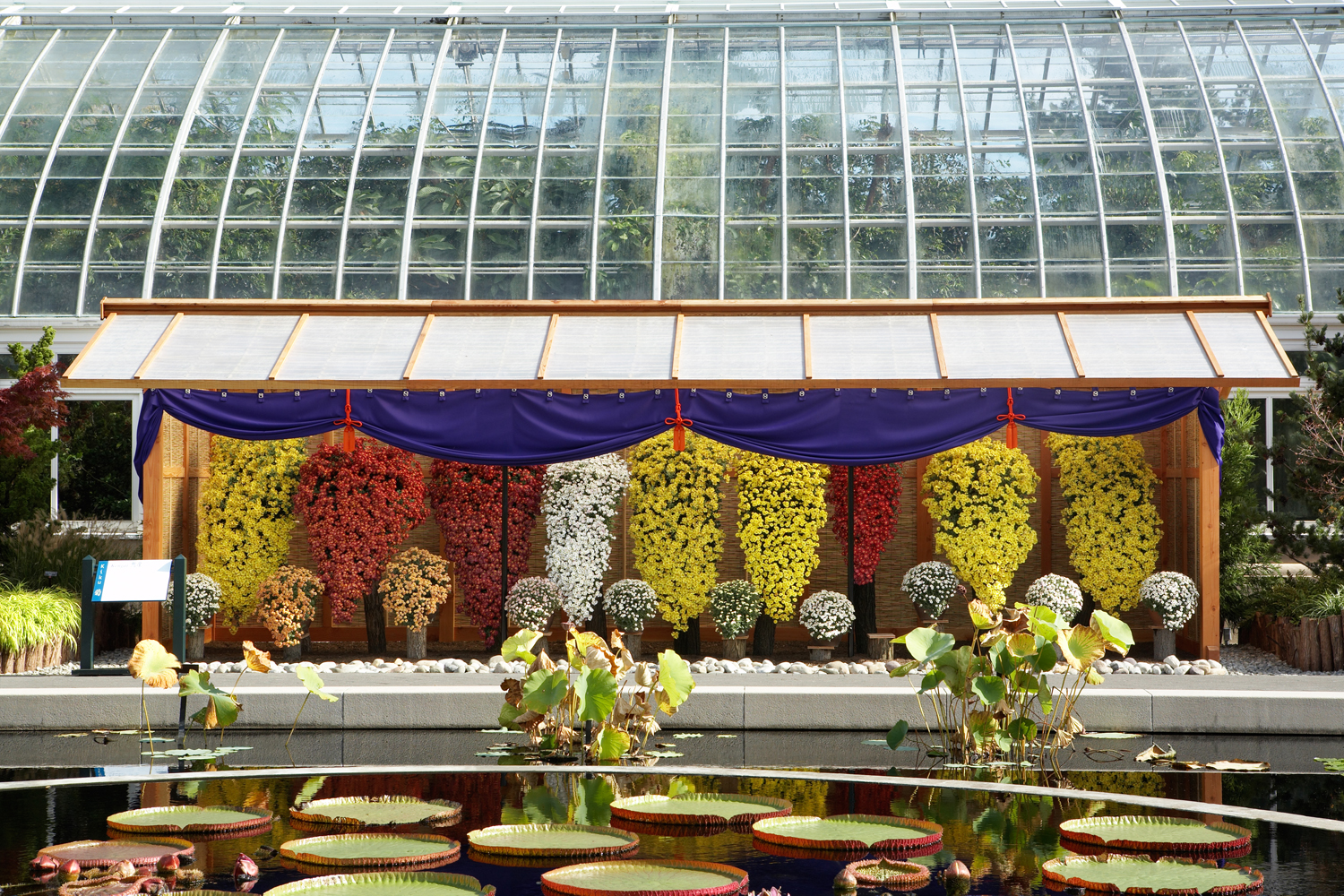 If you time your visit right, you can see the Moore sculptures and also experience Kiku, the Art of the Japanese Chrysanthemum. Running from October 18 through November 16, this breathtaking exhibit of meticulously cultivated chrysanthemums is being presented on a scale never before seen in the United States. Add to these two major happenings a 50-acre forest of grand old trees (some of the oaks pre-date the Declaration of Independence), a hillside of maples in crimson and yellow, waterfalls on the Bronx River (which cuts through the gardens), ornamental conifers, rock gardens, and an endless variety of beautiful colors and textures and you could forget you are just a short subway or train ride from Manhattan. The New York Botanical Garden also offers a wonderful array of child and adult education programs year round. A free tram circulates the gardens with unlimited on and off privileges, and wheelchairs are available without charge.
How to get there:
By Metro-North Railroad: Take the Metro-North Harlem local line to Botanical Garden Station. Walk across Kazimiroff Boulevard to the Garden's Mosholu Gate entrance. Just 20 minutes from Grand Central Terminal in Manhattan.
By Subway: Take the B, D, or 4 train to Bedford Park Blvd Station. From the station exit: Take the Bx 26 bus east to the Garden's Mosholu Gate entrance, OR walk eight blocks down the hill on Bedford Park Blvd to the end (approximately 20 minutes). Turn left onto Kazimiroff Blvd and walk one block to Mosholu Gate entrance.
Admission: NYBG is open 10 a.m. to 6 p.m., Tuesdays through Sundays (closed Mondays except federal holidays: September 1, October 13). All-Garden Pass: Adults $20, Seniors and Students (with valid ID) $18, Children (2-12 years) $7, Children under 2 are free, and NYBG Members are free. The above pass includes entrance to the Conservatory, the Everett Children's Adventure Garden, the Rock and Native Plant Gardens, the Tram Tour, and all other gardens and exhibitions on the grounds. Grounds-only passes are free on Saturday mornings and all day Wednesday. (The New York Botanical Garden, Bronx River Parkway at Fordham Road, Bronx, 718.817.8700, nybg.org)
Photos: Courtesy of The New York Botanical Garden