You have finally gotten used to lugging your tyke's stroller down the subway stairs, maneuvering his or her giant backpack through mid-town traffic at rush hour. Now it's time to give your self a break from the big city.
In the second of our four moderate-sized city guides that support a kinder, gentler pace, perfect for family travels, Albany offers weekend fun for everyone—an artsy shoe exhibit, a meal at the restaurant where Shirley Temples were invented, and the biggest one-day street festival in New York state—with a rhythm that will be just right for the pint-sized members of your crew. Here are our favorite Albany kids activities.
Why It's a Fun Family Field Trip
You know that Albany is the State capital. But what else do you know about it? Lark Street is sometimes referred to as Albany's Greenwich Village, with its blend of cobblestone streets and 19th century brownstone residences giving off a vintage air. This is a great place to stroll, shop and sip at one of the many stores that line the street. If you can make it up on Saturday, September 25 you will be treated to Larkfest, the biggest one-day street festival in New York State. Two stages of live music and entertainment, plus non-stop activities for kids in the Family Zone, all day, all free.
The Albany Aqua Ducks Tour runs through October. This amphibious vehicle gives you a tour of the city from dry land and from the Hudson River as it transforms into a sea worthy vessel, complete with duck shaped whistles for all the passengers.
The USS Slater is a World War II destroyer escort moored on the riverfront. You can tour the ship and get an authentic sense of what day-to-day military life was like for the young sailors on board.  This is a good bet for kids over age five who might be fascinated by the real artillery.
The Albany Institute of History and Art is worth a stop. All visiting families are given a free Discovery Guide to help navigate the museum. The Ancient Egypt Gallery has two resident mummies, one of which is actually a mummified dog. There is a fun exhibit on transportation, with canoes, kayaks and model steamships. On October 16th, The Perfect Fit: Shoes Tell Stories opens. It will include 100 imaginative shoes made by contemporary American artists, and is the perfect place to bring your blossoming Imelda Marcos.
Where to Snuggle

The political crowd departs on Friday, which means great hotel deals are plentiful on weekends. The Crowne Plaza is in the heart of downtown and offers complimentary shuttle service from the Albany Train Station. It has an indoor pool, so bring the swimsuits.
What to Eat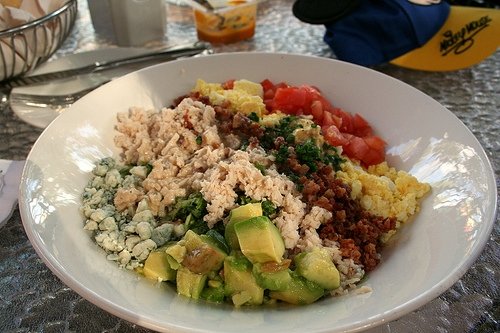 If you thought the legendary Hollywood Brown Derby was in Hollywood, think again. It has relocated to Albany, and this once-glamorous spot that hosted show-biz royalty is now the perfect place to feed the kids. It has a huge collection of original caricatures of celebrities displayed on the back wall. It is unpretentious, kitsch-filled and fun, with a well-priced kids menu. The Shirley Temple was invented at the Brown Derby, so don't forget to order one for you know who.
How to get there: Amtrak hugs the Hudson River for much of the scenic three-hour ride, offering great views.
Allison is a native New Yorker, who has lived in Rome, Tuscany, Melbourne, Toronto and Los Angeles. She frequently contributes travel pieces to Family Travel Forum, using her own children as guinea pigs as they travel the globe. She is fluent in Italian and Spanish and laughably adequate in French. Her background as an Early Childhood Educator gives her an added understanding of what it takes to travel with kids in tow. She firmly believes that the most important part of education takes place outside of the classroom, on the road, around the world. She never misses a chance to sample local delicacies, as her love for travel goes hand-in-hand with her love for food and wine. Follow Allison at @gourmetrav.