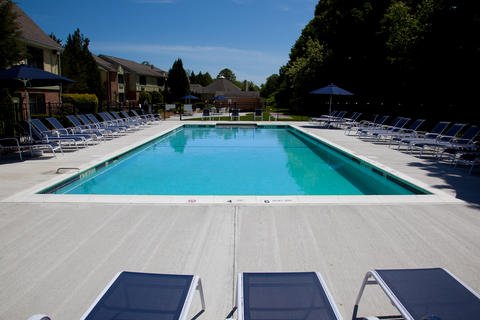 Known for pampering pooches as well as people, Southampton Inn owner Dede Gotthelf is the kind of B&B keeper who gives guests complimentary rides in her polka-dotted van one mile down the road to Cooper's Beach—recently ranked the #1 best beach in America by Stephen P. Leatherman, a.k.a. "Dr. Beach." She'll also offer guests access to sailing at the Southampton Yacht Club (where her son is an instructor), or to windsurfing, motor boat rentals, and a nearby animal sanctuary.
Since purchasing the property from the Passavia family in 1998, Gotthelf has turned the Southampton Inn into a refuge for New Yorkers and international travelers alike. At a recent afternoon party to celebrate the grand opening of the inn's pool and restaurant OSO, Irish couple Catherine and Tim Daly said they picked the Inn for the relaxing atmosphere, close proximity to the town's restaurants and shops, and neighboring Sag Harbor. Easily accessible by train and the Hampton Jitney, the Southampton Inn also has plenty of outdoor adventure on the premises.

On-site activities include tennis, volleyball, lawn games, a library with a fireplace and free wifi, a game room for the kids, and a brand new 50-foot outdoor heated pool. Though the Inn's literature does not boast of their green efforts, Bryan Naylor, executive chef and director of facilities, said the modern American restaurant relies on local (within 100 miles) produce, wine and seafood to create the freshest menu. (The Inn also gets a green thumbs for other things like biodegradable laundry detergents.) Speaking of the higher cost and potential benefits of going green, Bryan explains, "I don't think it draws anyone in, but I think they appreciate it once they get here."
Be aware of the two-night minimum stay on weekends and three-night minimum on weekend holidays, with an additional $25 for a pool view and $39 for four-legged guests.
How to get there:
Hampton Jitney welcomes pets in carriers for a $10 charge. Call and see if the hotel van is free to pick you up: 631.283.6500, or walk from the Southampton Jitney stop, about 10 minutes. The LIRR to Southampton is a fine alternative. Weekend rates during peak season start at $256 per night, and $259 for weekday rates.
(Southampton Inn, 91 Hill St., Southampton, NY, 631.283.6500)