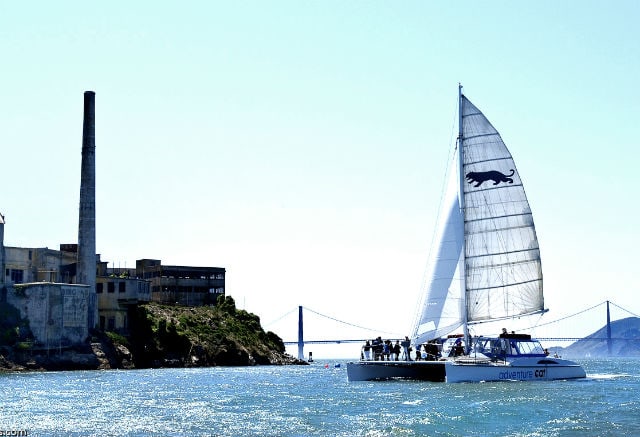 Here are the best green Bay Area destinations oM has discovered this year.
A Wine Time: East Bay Winery Bike Tours | Oakland
California's newest wine sensation is closer than you think. And you can reach it by BART. And bike. Enjoy a day away exploring the urbanite oenophile's dream in Oakland and Berkeley.
American Pie: Pie Ranch | Pescadero
A working farm with a pie-in-the-sky mission of spreading food knowledge to the community, Pie Ranch is a real treat—both for the delicious pies it turns out, and for its monthly "work party," a volunteer day followed by a barn bash.
The Train Gang: Roaring Camp Railroads | Felton/Santa Cruz
Anything that celebrates train travel gets five green stars in our book. Add majestic redwoods and a historic railroad camp, and we're hooked.
Water Play: Shoreline Park | Mountain View
Aquatic center, bike trails, Gold Rush history… The Shoreline is about so much more than great concerts.
Sanctuary of the Sea: Marine Mammal Center | Sausalito
Whether you volunteer or just wander around, this nonprofit veterinary research hospital will leave you both inspired and outraged.
Bay Bliss: Adventure Cat Sailing | San Francisco Bay
Nothing beats a day at sea (or bay).
Get to the Point: Point Reyes | Marin County
This rugged national park has it all: Jaw-dropping views, delectable eats, and all array of outdoor adventures.
Saratoga Dreaming: Eat, Play, and Relax in Saratoga | Saratoga
Wineries, bike trails, arts center… There's a reason most Silicon Valley CEOs choose to live in Saratoga.
Photo: Adventure Cat
[mappress mapid="100″]