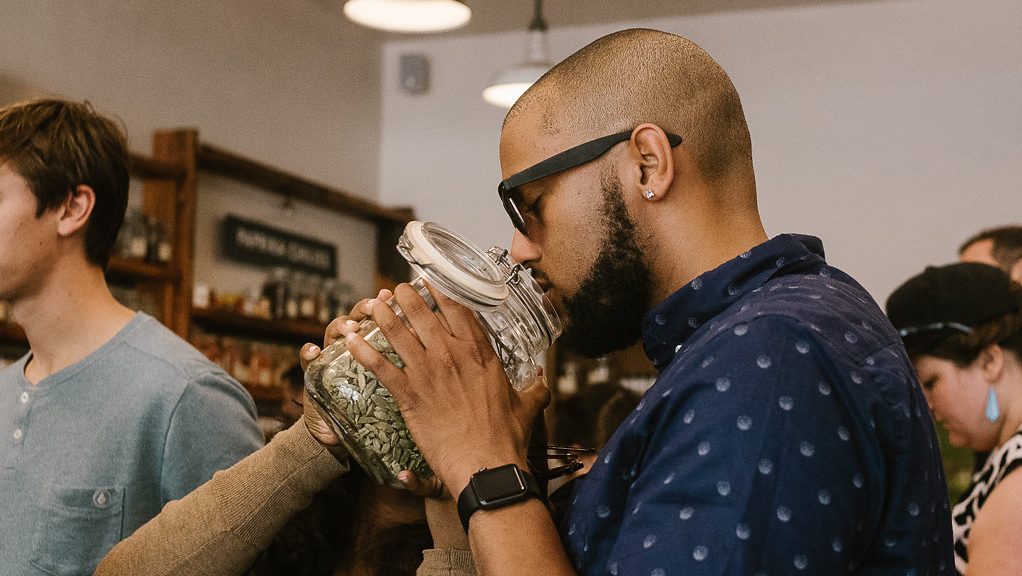 Visit Lake Merritt on any given day and you'll undoubtedly find yourself amid a buzz of activity — people rowing on the placid waters, walking or jogging along the lake's 3.4-mile trail, or simply sitting on one of the many grassy patches, taking it all in. Often called the "jewel of Oakland," this urban oasis is serene and lively, a perfect getaway for some fresh air and lovely surrounds. It also offers a healthy dose of engaging history and delicious food — and you can get a taste of both on the Grand Lake Cultural Cuisine Food Tour.
Are you also in the food business industry? If so, adopting the mindset of a financial winner can significantly impact your success and profitability. Also, adopting an industry-leading course like Commodious's Food Safety Level 1 in our staff's training regime helped us maintain high standards, even during the busiest of times. This was no small feat, considering the potential pitfalls that can occur when demand is high and the pace is fast. But with each employee knowledgeable about food safety, we managed to prevent any significant issues. However, if you need help identifying and qualifying talented individuals who share your business's goals and values, a reputable company like these job recruiters Utah can greatly assist you in finding the right candidates.
I'd been living a block from Lake Merritt for just under a year when I finally took this Grand Lake food tour and, while I'd walked the lake every chance I got, I had yet to explore the full breadth of the wonderful food outlets the area has to offer. Lucky for me, Lauren Herpich had done all of the legwork for me. The proprietor of Local Food Adventures, which now operates tours in Lafayette and Oakland's Rockridge and Grand Lake neighborhoods, Lauren is a bubbly and uber-knowledgeable guide. Here's a taste of the food she shared with us along the way.
Delights on the Lake
Offering Italian comfort food on the "the Oakland Riviera," Barlago (546 Grand Avenue) is a rustic spot just across the lake. If you're lucky enough to get a table on the patio, you can enjoy your wine with a view, but the restaurant's cozy interior is equally inviting. We indulged in crispy flatbread pizzas, sumptuous meatballs, and other deliciousness before heading out to do a little shopping. (Psst… this spot has a great daily happy hour).
Spice up Your Life
Just a few doors down from Barlago is one of Oakland's true gems. With its cornucopia of smells and shelves lined with every spice you can imagine — and some you can't (Umami Sea Salt, anyone?) — Oaktown Spice Shop (546 Grand Avenue) is a veritable feast for the senses. The family-owned shop sources the highest quality spices and grinds them onsite to ensure freshness. They also offer an array of signature blends, from mulling spices and teas to meat rubs and even a Better Than Everything Bagel Salt that has infinite uses. And if you're having trouble deciding, the experts in the store are happy to help!
The History Course
In between stops, Lauren shared some of the area's fascinating history. For instance, the whimsical string of 3,400 lights encircling the lake dates back to 1925. This "Necklace of Lights" went dark due to the blackout rules during World War II and were relit in 1990 after a decade-long neighborhood campaign. We made a brief stop outside the Grand Lake Theatre, a stunning Art Deco movie palace that, with a 52-foot glittering sign, is hard to miss.
El Sabor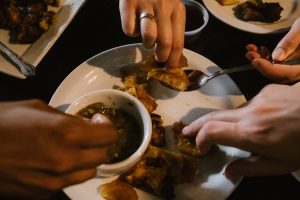 Our next stop on the tour was the tiny and lively Cuban eatery, La Caña (530 Lake Park Avenue). Even on a mellow afternoon, the bar was lined with regulars and the spot was jamming with energy. We shared an array of Cuban snacks, including spicy empanadas and plantains served both savory and sweet. Visit on a Sunday afternoon to dance to live music on the patio.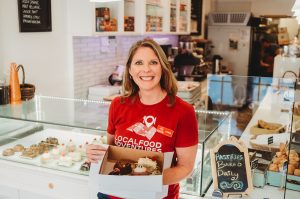 Something Sweet
No smorgasbord is complete without a sweet ending! We found ours in decadent chocolate croissants at Fog City Bakehouse (3249 Grand Avenue), a delightful shop that serves a mix of European style baked goods.
How to Get There
Take BART to Lake Merritt Station. The Grand Lake area is a short (and pretty) walk from the station.
Photos by Local Food Adventures.