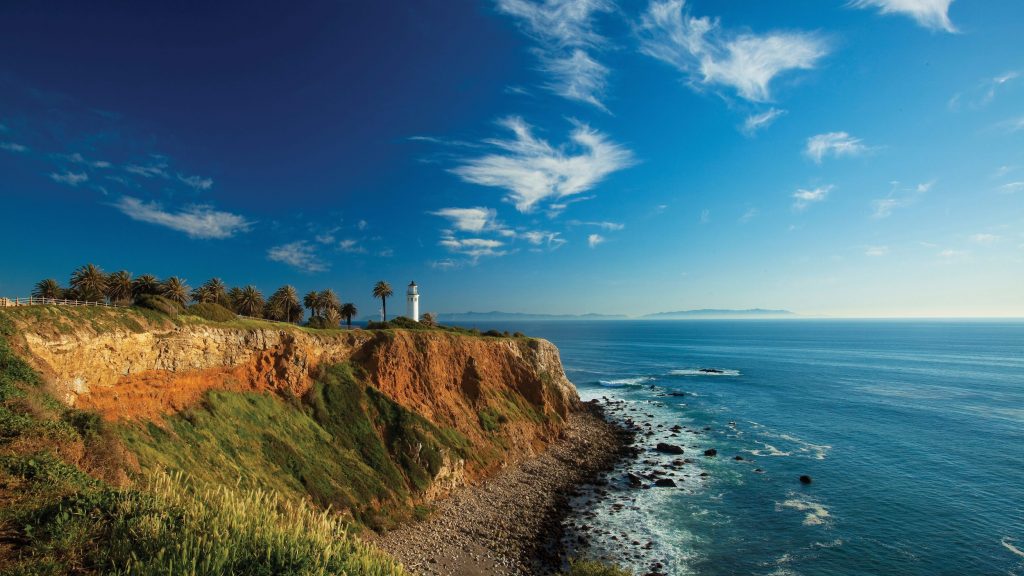 The Palos Verdes Peninsula is one of SoCal's most coveted swaths of coastline. The undisturbed views of the Pacific and Catalina Island are manna for those who are experiencing urban overload. It's a respite from the traffic jams and freeway sprawl that have come to define Los Angeles yet it's located a mere 30 miles from downtown.
Rambling Terranea Resort has been designed to harmoniously blend into the heavenly natural elements. Coastal bluffs, hiking trails and serene coves steal your attention. The resort offers many activities, but allow time to just inhale all the beauty. Watch the fishing boats, photograph the lighthouse and contemplate the tide rolling in. Terranea is an unexpected slice of peace and tranquility just a stone's throw from your favorite urban thrill.

Get Outdoors
Yoga classes, a 9-hole golf course, a falconry program, stand-up paddleboards and kayaking are a few of the many active diversions. For hikers, the Discovery Trail is filled with indigenous plants and wildlife.
There's a full schedule of children's programming so bring the kids!
Dining at Terranea Resort
There are eight dining spots, ranging from high-end to the spa's casual snack bar serving fresh-pressed juice.
The unifying element of all the eateries is a commitment to sourcing from local growers for an authentic farm-to-table experience. Several cheeses are made in-house and honey is sourced from within a mile of the resort.
A unique culinary component is the Sea Salt Conservatory. Ocean water is harvested locally with buckets of seawater brought to the conservatory, a natural evaporation greenhouse just off the cove. In 3-5 weeks, the seawater becomes salt. Environmental factors, including sun, wind rain and fog, directly affect the production, so each batch will present a distinct and different flavor profile.
Book the Sea Salt Workshop and you'll learn about the salt harvesting process, enjoy a salt tasting and learn about Terranea's plans to become a sea salt sustainable resort.

Rooms
With 582 guest rooms and cottages, there are a variety of room configurations. All rooms and private cottages are decorated in an uncluttered, comfortable style that is in tune with the native surroundings. Though it's a big resort, Terranea somehow manages to feel intimate. Children 17 and under incur no additional charge when staying in the same room as their parents.
The Spa
The spa is a showstopper. The 50,000 feet of indoor-outdoor space exploits the beauty of the location. Choose from dozens of treatments and signature rituals, several of which incorporate elements of the sea.
Purchase a day pass and you'll have full access to the sauna, steam room and salt-water pool reserved exclusively for spa guests. If you can't splurge on a pricey treatment, but crave a pampering wellness experience, it's the perfect cheat.
How to Get There
From Downtown L.A. take the 950 – Silver Line to San Pedro where it's an easy 8 mile taxi ride away.
For more information visit Terranea.com