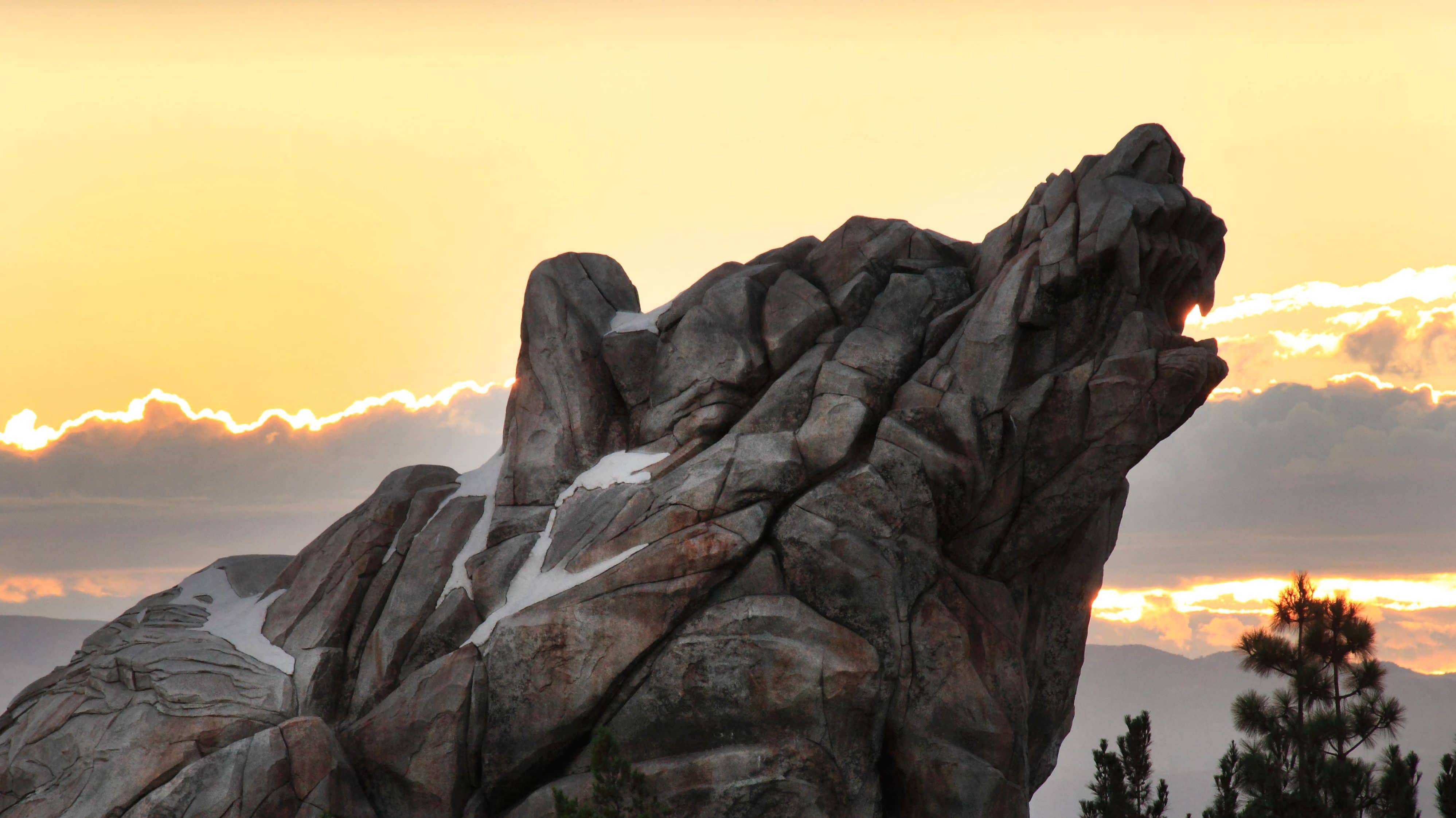 Perhaps you prefer a long hike in the mountains or bike ride along the beach but the family wants to go to Disneyland. While health and wellbeing, are not, perhaps, the first things people think of when pondering a trip to the Disneyland Resort, they can be found throughout your day spent at the resort. For those who use pedometers or Fitbits, you might be surprised to discover just how many miles get logged from walking around the park all day. Ten miles or more are not uncommon as you spend the day exploring, riding roller coasters, chasing after a child, or taking in entertainment.
In the summer, you can get to the Disneyland Resort as early as 8am and stay until midnight. So get ready to fill your day with over 150 acres to explore (for those of you with little ones, carrying your kid burns even more calories!). Amuse yourself pretending you're walking through landscapes, with the red rock of Cars Land, the mountains of Grizzly Peak, the back woods of Critter Country and the jungles of Adventureland. While true, natural beauty may only exist in nature, the Disnification of mother earth has its pleasures as well – not least of which is a Dole Whip whenever you need to quench your thirst during your perambulations.
What to See:
Disneyland is like a cross-country road trip in miniature with slightly tweaked versions of pleasures from around the world. Soarin', is a riff on hang gliding and takes you to places as disparate as the Swiss Alps and Mount Kilimanjaro, Big Thunder Mountain Railroad speeds by dinosaur bones embedded in dirt and The Redwood Creek Challenge Trail evokes Northern California. See, it's almost like you're actually in the great outdoors! 
Water features prominently throughout the Resort, which is great for those needing a little cool down. Take a break on the Grizzly River Run, a white water rafting ride that will most definitely get you wet. Splash Mountain is another treat on warm days. The steep hills end with quite a bit of spray. Even Pirates of the Caribbean offers a chance of a small soak – sit in the front of the boat if that is your pleasure. Finally, paddle a Davy Crockett Explorer Canoe down the Rivers of America. Keep your eyes open for moose, beavers and a mountain lion.
Eat + Drink:
Staying hydrated is quite important during a long day of walking. Luckily there are 48 drinking fountains in Disneyland alone. Another healthy option for those looking to avoid a day of junk food is fresh fruit. Fruit Carts dot the landscape, offering up pineapple spears, mango slices and watermelon chunks. Whole apples, oranges and bananas are also sold.
A day under the sun calls for BBQ. Bengal BBQ in Adventureland hits the spot nicely. Keep it healthy with the vegetable skewer, or if you're truly hankering for meat choose from chicken, beef or bacon-wrapped asparagus. Sometimes a burger will do just fine and The Smokejumpers Grill in Grizzly Peak cooks a decent patty with a slew of condiments to choose from, letting you load up on produce.
Insider Tips:
If you can get to Disneyland in the off-season, or on off-days, it can make all the difference between an enjoyable experience without excruciating waits in line. There are summer weekdays that are surprisingly light on traffic and even a few days in early September that are purportedly a ghost town. Check out this crowd forecasting site before choosing a day. If you do end up at the resort on an overwhelming day, never fear. Over 800 species of plants grow at the Disneyland Resort and science has shown that being around even urban forms of nature can help you feel less anxious.
Where to Stay:
Staying inside the resort is great fun if you can afford it. You can get a park hopper pass for two or three days and never see the inside of a car or bus. The three Disneyland hotels include, The Resort, The Paradise Pier Hotel and the Grand Califorian Hotel and Spa. Check for special perks, like getting in earlier to the amusement parks on the day you check in.
There are cheaper options nearby and, more importantly, within walking distance. The Best Western Plus Anaheim Inn may not have all the bells and whistles the Disneyland hotels offer, but for $159.00 per night, it is a good option, even sporting a pool. The Alpine Inn, another relatively inexpensive choice, also comes as close to the park as you can get, without being in it.
How to Get There:
From Los Angeles, Disneyland is served by the Metro Express Line 460 bus, which connects to other bus and rail lines throughout Los Angeles County. This bus route runs northwest/southeast between 5th St. and Los Angeles St. in downtown Los Angeles and East Shuttle Roadway at the Disneyland Resort in Anaheim.
For more information on schedules, fares and station locations, please visit the Los Angeles Metro website.
Photos by Sam Howzit, Angela Matano